Five months after the launch of the Roomba e5 vacuum cleaner, Puresight Systems, which happens to be the exclusive distributor of iRobot products in India, has announced the iRobot Roomba i7 and Roomba i7+. The new iRobot automatic dirt disposable smart robotic vacuum cleaners are available for a starting price of Rs 69,900 starting from February 21.
The Roomba i7+ comes with improved intelligence and automation through Imprint Smart Mapping and can thus learn, map and adapt to a home's floor plan. Users can customise cleaning jobs and direct the robot to clean specific rooms by voice or through the iRobot HOME App. The robot learns every room, thus remembering up to 10 different floor plans.
After successfully cleaning the designated area, the Roomba i7+ robot vacuum empties its own dust bin into the Clean Base which iRobot says cab hold 30 bins of dirt. The machine comes with iAdapt 3.0 Navigation and vSLAM technology which allows the Roomba i7+ to navigate the home by keeping track of where it's been and where it has yet to clean and can also adapt to changing home environments.
The iRobot Roomba i7+ is enabled with Alexa enabled devices and can thus be asked to clean room through a voice command. In functionality, the robot vacuum cleaners come with two Multi-Surface Rubber Brushes to clean both carpets and hard floors. The device can automatically adjust the height of the cleaning head and hug the floor to clean everything from small particles, like dust and dirt to hair and large debris.
Sensors in the robot recognize particularly dirty areas, such as sand near a doorway entrance, and prompt the robot to clean them more thoroughly. Users can additionally view the Clean Map reports inside the iRobot Home app to see where the robot cleaned.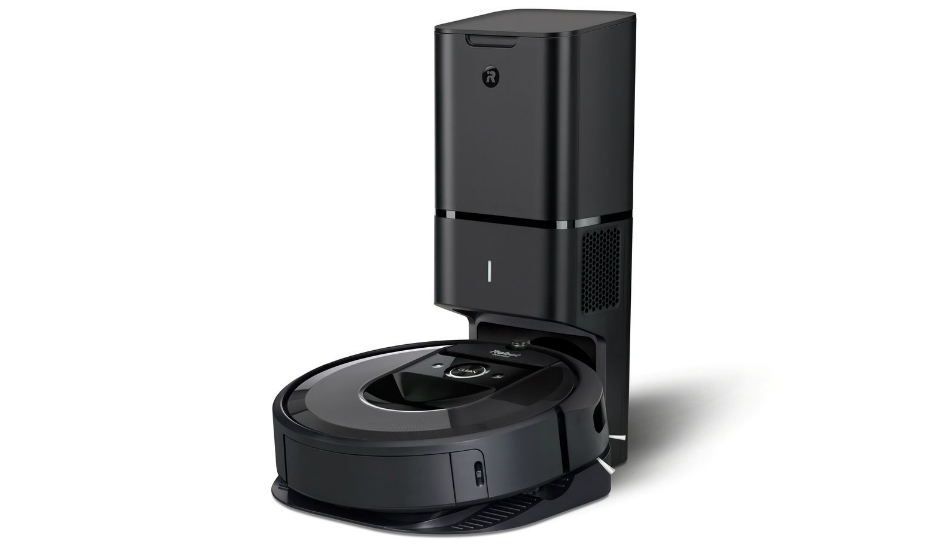 Speaking about their latest product, iRobot CEO, Colin Angle said "With the ability to learn, adapt to and remember a home's floor plan, and the introduction of automatic dirt disposal, the iRobot Roomba i7+ represents the most advanced robotic vacuum ever built. This robot delivers on the original vision we had when we embarked on the journey to build a vacuuming robot almost 20 years ago".
The iRobot Roomba i7 and Roomba i7+ will be available in India for asking prices of Rs 69,900 and Rs 89,900 respectively on Amazon India and Croma stores across the country. The Clean Base Automatic Dirt Disposal will be sold separately to those who have purchased the i7 model for Rs 37,900. Additional Dirt Disposal Bags will be made available starting at Rs 1,690 for a pack of three bags.