The Facebook-owned application Instagram has introduced a new feature to its platform, which allows users to follow hashtags(#). With this, it is easier to stay connected with the interests, hobbies, passions and communities the person care about. The feature is available for both iOS and Android platforms.
"Today we're introducing the ability to follow hashtags, giving you new ways to discover photos, videos and people on Instagram," Instagram said in a press release.
Similar to the user's page, now the hashtags will also have a follow option. With this one will be able to follow their favourite content on the application. Suppose if a person is interested in bikes or may be in food, so the user can follow the #bikes/#food page and can see the public photos shared with that specific tag.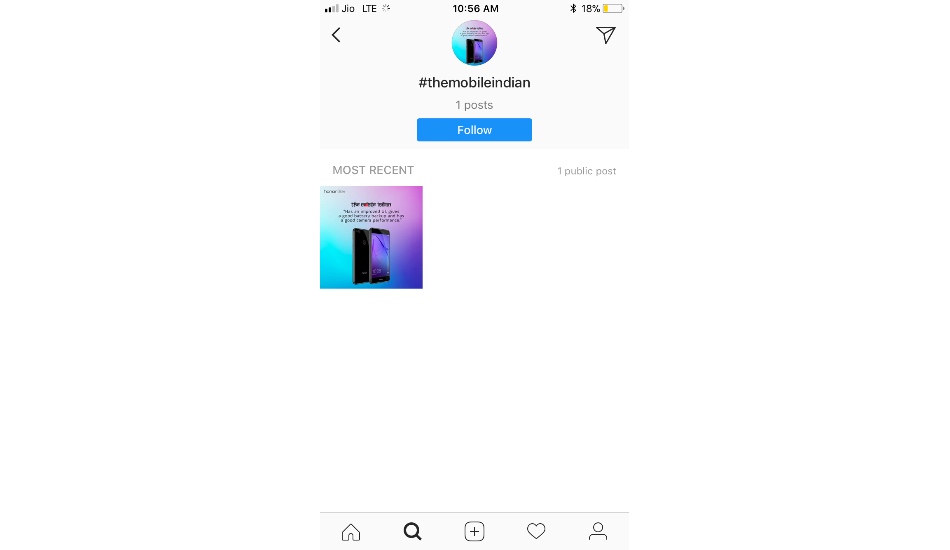 To use the new feature, one will have to start by launching the Instagram application. Select the search tab at the bottom and look for your hashtag. Choose the prefered # from the displayed options. Follow the page and you are good to go.
You Might Also Like
It is worth noting, if one has set his/her account to private, the pictures will only be visible to their follower on the hashtag page.