Over 1.7 lakh Indians go on the annual pilgrimage of 'Hajj' to Saudi Arabia, and two of the leading service providers have offers to lure these travelers.
While, Idea Cellular has announced a special International roaming offer for its postpaid subscribers going for 'Hajj', through which Idea subscribers can now avail International Roaming services at 30 per cent less rate during their travel to Saudi Arabia.
The offer is valid for incoming and outgoing voice calls, SMS, and GPRS. Idea's postpaid subscribers roaming in Saudi Arabia will be able to enjoy these special International Roaming rates without any additional rentals. To avail the special Roaming rates, Idea subscribers need to connect to Idea's preferred partner network – 'Mobily' – on their handsets, while in Saudi Arabia.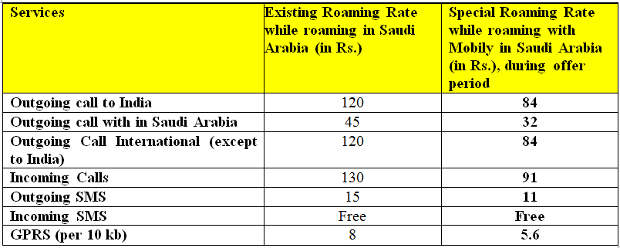 Similarly Vodafone has tied up with Ezetop for offering recharge solutions. Its customers can walk into Ezetop Retail outlet in Saudi Arabia or log onto www.ezetop.com for recharge and help.
Vodafone users can also select the STC network when roaming in Saudi Arabia to get 30% discount on all Incoming and Outgoing calls this Hajj season.