The South Korea-based brand, Hyundai has released a design sketch of its upcoming Santa Fe. For those who do not know it is sports utility vehicle (SUV), which is named after the city of Santa Fe in New Mexico and was first introduced in 2001.
The fourth-gen Santa Fe will be unveiled at the 2018 Geneva motor show, starting from March 8. According to the sketches, the SUV will feature an aggressive and futuristic look comparing to the third-gen. With this latest design language, the SUV will have a tough competition with the Toyota Fortuner and Ford Endeavour.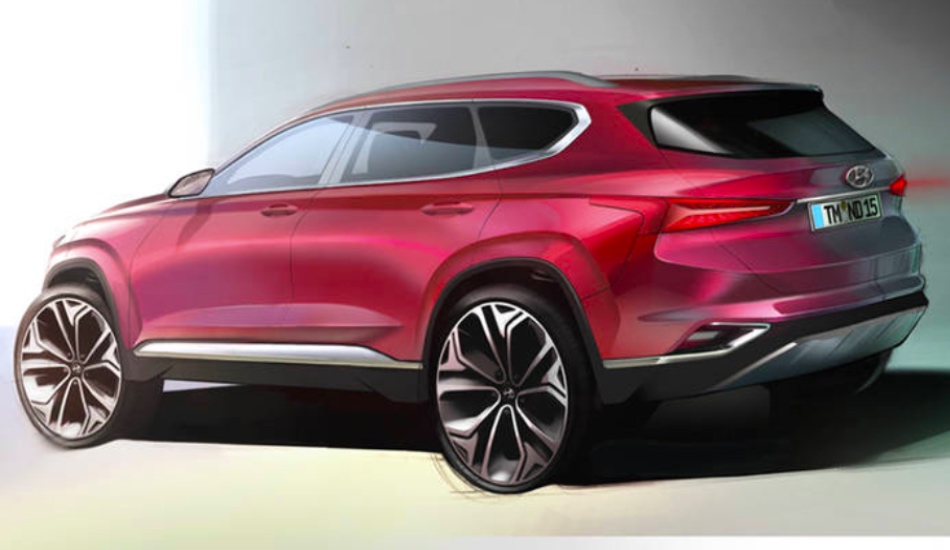 Based on the sketches, the Santa Fe spots its signature hexagon grill design, with a thin chrome line at the top to connect the headlamps. Similar to the Hyundai Kona, the SUV will have full LED daytime running projector lights, avoiding the traditional headlights. Moving lower beside the cascade grill SUV has the more functional lamps with fog lights.
At the back, the seven-seater SUV will have a completely new different profile, with pointed LED tail light and a pointed rear around the exhaust. On the specification front the 2017 Santa Fe features a 3.3-liter V6 engine with 194 bhp and 400 Nm peak torque. This engine comes paired with a six-speed automatic shift, which is expected to remain same.
You Might Also Like