Huawei has formally announced a new 7-inch tablet, called MediaPad 7 Vogue, with voice calling facility. This new tablet features a 7-inch display and is powered by a quad-core 1.2 GHz mobile processor. This tablet will arrive with micro USB port compatible with range of accessories such as an external hard disk, mouse and USB flash drive.
The Huawei's new MediaPad 7 Vogue has a 7-inch display with 1024×600 pixel resolution but is capable of playing full 1080p HD videos. The tablet is powered by a quad-core 1.2 GHz unspecified mobile processor, 1 GB RAM and 8GB on-board storage space. Of course, there is memory card slot and a 3 megapixel camera at the back.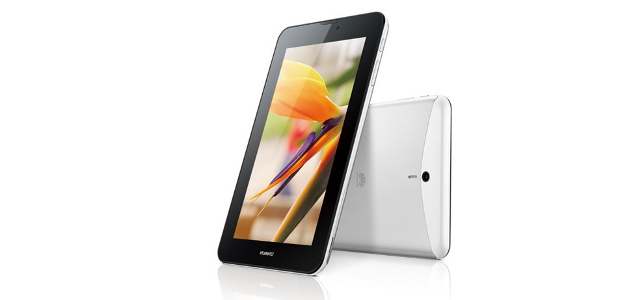 Huawei has layered the Emotion user interface on the top of the Android 4.1 Jelly Bean. The tablet will be offered in WiFi only and WiFi+3G options where in the latter model will bear the voice calling capability.
MediaPad 7 Vogue falls along the likes of Asus Nexus 7, Asus MeMO Pad 7, Acer Iconia B1 tablet and many other in the budget price range.
Huawei will first offer the MediaPad 7 Vogue in the China region and then make it available to select markets.