Since facing the consequences of the US trade ban and the loss of its Android license, Huawei has since managed to gain back some traction after Taiwan's TSMC pledged its support to the Chinese company for future manufacturing of Kirin chipsets. Huawei is now one step closer to releasing what appears to be its own mobile operating system labelled as Ark OS.
Huawei has now filed the name "Ark OS" at the German Patent and Trademark Office (DPMA), which is slated to be the company's alternative to Google's Android. While Ark OS had been mentioned previously, this is the first major development which we've seen from the Chinese company on the matter and it matches with the previous rumours that the new OS will debut sometime next month.
Screenshots of the Ark OS have also popped up revealing some aspect of the upcoming user interface if not all. Shared by Caschy's blog, the pictures reveal what appears to be a menu for handling apps that are installed on a smartphone. While it might look like a skin on top of Android, there are visible changes between the Ark OS and Google's OS.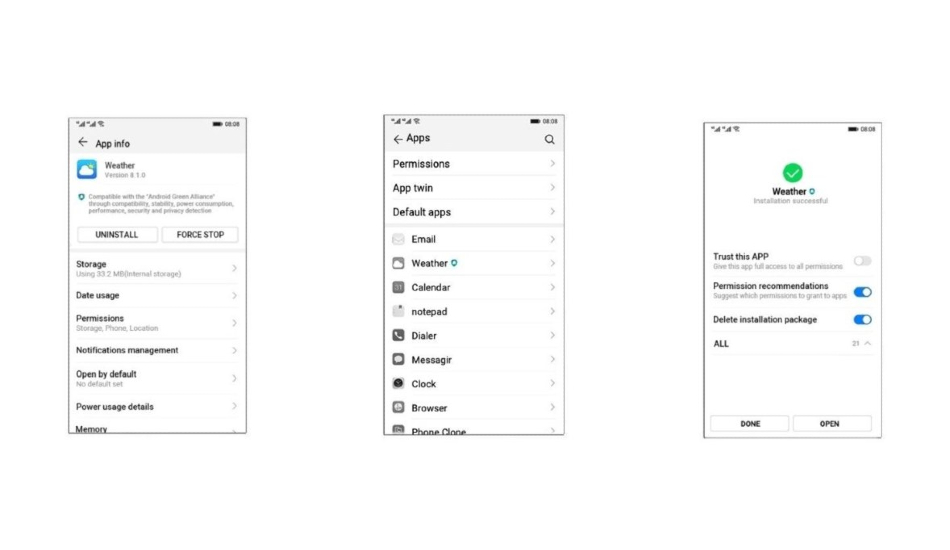 For one, the pictures repeatedly mention "Compatibility with Android Green Alliance". As it turns out, the Android Green Alliance was formed in 2016 by Huawei, Tencent, Baidu, Alibaba, and NetEase as an effort to improve Android experience on Chinese smartphones. This hints that Ark OS could be running on some form of Android.
Another theory is that Ark OS might not be based on Android but could have compatibility layer for Android apps. This is evident from the pictures as the apps shown look precisely like Android apps.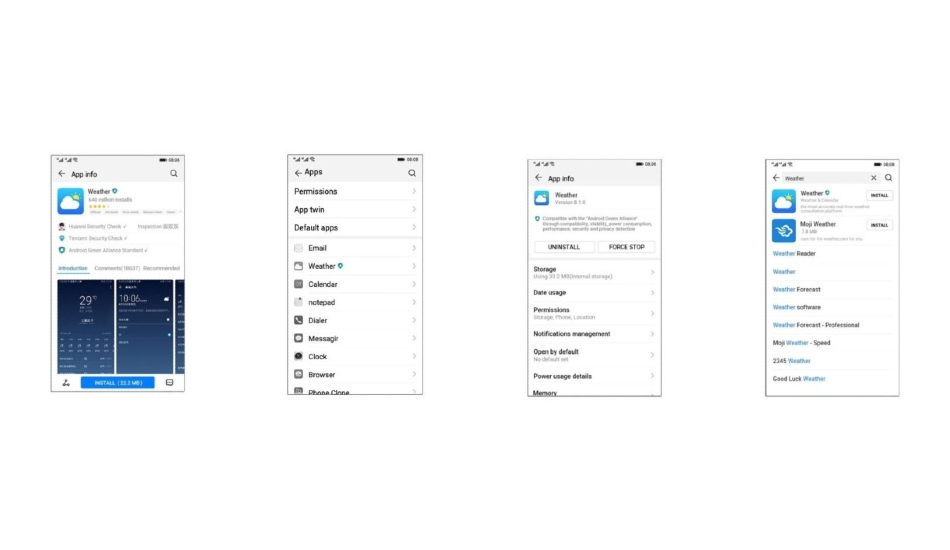 Prior to this, Huawei was closing in on a partnership with Portugal-based Aptoide App Store to replace Google Play Store. The partnership could bode well for Huawei since Aptoide has a library of 900,000 apps on its store with over 200 million users.