Microsoft today revealed an innovative accessory for its newly launched Lumia 950 and 950 XL. Called as Display Dock, the square shaped little box allows the users of Lumia 950 and 950 XL to be used with a big screen monitor.
The dock will be available for free for those who prebook the Lumia 950 and 950 XL and for others it will cost Rs 5,999.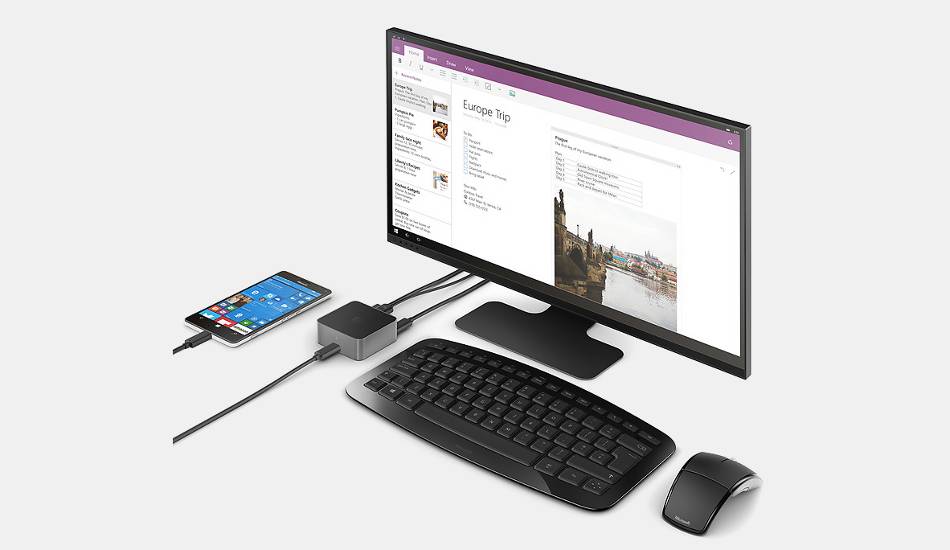 "Both Lumia 950 and Lumia 950 XL feature Continuum for phones, enhanced by the optional Microsoft Display Dock accessory. This Windows 10 feature allows people to use their phone like a PC by connecting it to a monitor and transforming it for larger-screen entertainment, or adding a keyboard and mouse to work like a PC with Windows 10 apps like Microsoft Office, while simultaneously taking calls or performing other tasks," Microsoft said in a press statement.
Basically it acts like a router for these phones. The Display Dock thus allows the productivity tools of the phones like Word, PowerPoint, Excel, and Outlook to be used properly. Note that even while the phones beings attached to the dock, you can do other normal things like texting and making calls via the phones. Also while being connected, the dock also charges the phone.
It has one USB Type C port for the phone to be connected with, two USB 2.0 ports for the mouse and keypad and one HDMI port for the monitor. So by connecting your Lumia 950 and 950 XL with your monitor via the Display Dock, you can write those long emails and work on your presentation with ease.