Huawei unveiled the Honor Play & Honor 9i earlier this month and with that came the game-changing GPU Turbo technology to enhance graphics performance and reduce the power consumed at the same time.
Days after seeding the Honor 10 with a software update that adds GPU Turbo onto the device as beta, Huawei has announced that their latest breakthrough technology will be rolled out for other devices as a firmware update and has thus released a rollout schedule for the same. If made a reality, the technology will work on software-hardware optimisations that improve the overall graphics processing power of the phone by 60 percent.
Not just a boost in performance, GPU Turbo will also try to minimise the power consumption simultaneously with over 30 percent of power estimated to have been saved when on the test phase. The company is currently testing the firmware on the Huawei P20 and P20 Pro since both these devices were earlier updated to Android 8.1 Oreo with EMUI 8.1 on top. The update in both those device will thus be a miniature version of a normal OTA update.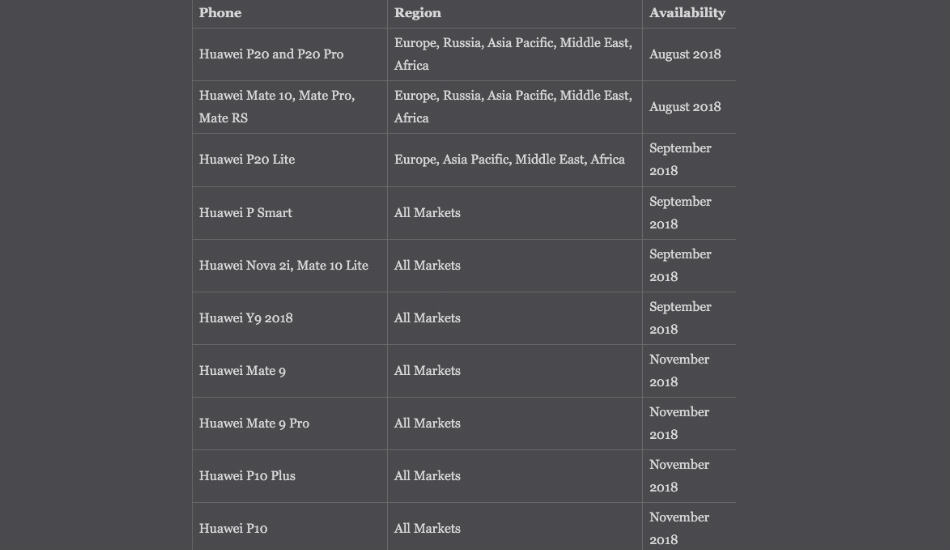 The rollout schedule devised by the Chinese company indicates that the Huawei P20, P20 Pro, Mate 10, Mate Pro, Mate RS, and Honor 10 will all be released a stable version of the GPU Turbo after thorough testing. Other Huawei and Honor devices will be updated in September through November which includes the Huawei V10, P20 Lite and Honor 7X. While most of the updates are being developed for all markets where Huawei sells its smartphones, most of them revolve around Asia Pacific, India, Europe, Russia, Middle East and Africa.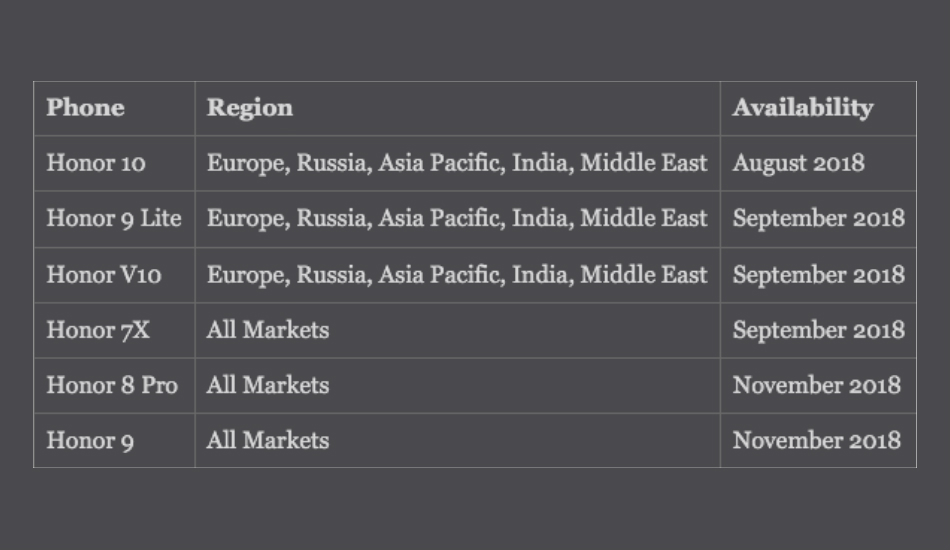 Huawei has stressed that it'll be using 2,000 beta testers during the course of testing and that the devices which testers will use should not be rooted. GPU Turbo is currently available on the purchase of the Honor Play and Honor 9i while its beta version currently runs on the P20, P20 Pro and Honor 10.