Chinese home appliances & consumer electronics manufacturer Haier has expanded its televisions range with the launch of the Quantum Dot 4K Slim LED and Quantum Dot 4K Curved LED TVs in India. The new range of Haier Quantum Dot 4K LED TVs come with advanced features such as 4K UHD and HDR display and are available for a starting price of Rs 2,09,990.
Both the Slim (X7000QUA) and Curved (Q9800QUAG) models of the Quantum Dot 4K TVs come in two sizes – 55-inch and 65-inch. The new televisions will comprise of all features of a Smart TV, powered by an Android operating system. Both TVs offer a 4K UHD (Ultra High Definition) resolution of 3840 x 2160 pixels.
Equipped with the latest Quantum Dot display technology with HDR, that delivers perfect colours, the new Haier TVs produce a more vibrant and colourful picture, giving a much brighter and clearer display. While the Slim TV offers a near-bezel-less frame with 13mm Ultra slim bezels, the Curved TV offers a curved display that offers a greater sense of immersion.
The Quantum Dot 4K TVs can be connected with the internet with its built-in Wi-Fi system which allows users seamless access to TV shows and movies. The TVs equip a Smart Share feature that allows users to connect their smartphones wirelessly to the TV and so they can enjoy their mobile content like videos, photos, etc. on a larger screen. Additionally, the new LED TVs feature Dolby Decoder and a Smart Remote with a QWERTY Keypad and "Shake the remote" feature in order to access the desired titles swiftly.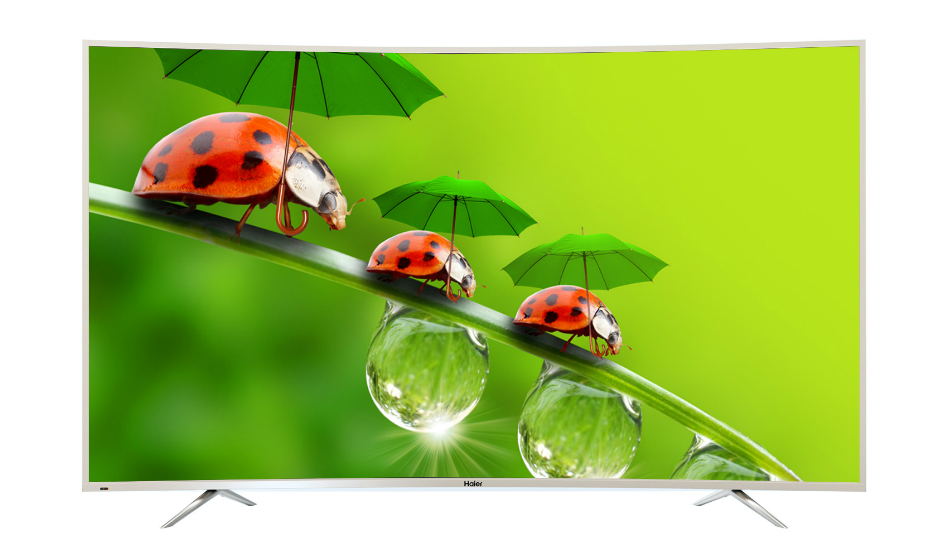 Speaking on the occasion of the launch, Haier India President, Eric Braganza said "With the launch of Haier Quantum Dot televisions, we are augmenting our premium LED TV range to deliver the best picture quality and an immersive experience that never fades. With options to choose from Slim and Curved displays, this range is designed to offer brilliant design, richer colours and deeper contrasts to bring to life the true colours of India".
The new range of Haier Quantum Dot 4K LED TVs start at Rs 2,09,990 and that's for the 55-inch Curved variant. The similarly sized Slim version comes for an asking price of Rs 2,19,990. The 65-inch versions of the Curved and Slim TVs will be available for Rs 2,59,990 and Rs 2,69,990 respectively.