After unveiling the FashionCool, CleanCool Plus Series Air Conditioners starting at Rs 59,500 yesterday, Haier has now introduced two new Vertical Freezers with the launch of the Haier Mini-Vertical Freezer (BD88DEM) and Haier Premium Vertical Freezer (BD168WL).
The new vertical freezer line-up can be divided separately into controlled compartments, ideal for stocking small to a large variety of frozen food items. The freezers have been designed specifically to eliminate the problem of frost formation and offer a wide temperature range between -14 to -25 degrees. The new models also ensure that the food retains its nutritional value for a longer time span.
Haier Mini-Vertical Freezer (BD88DEM)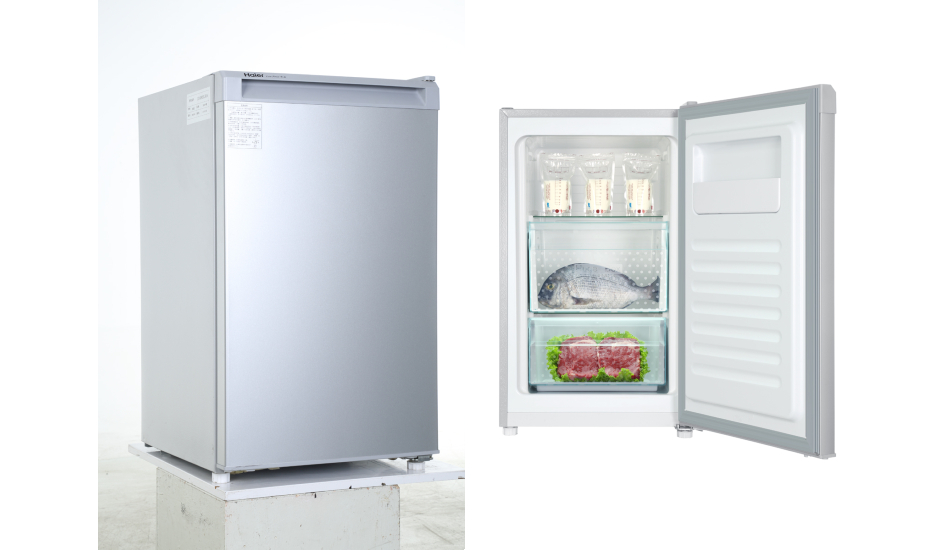 The Haier Mini-Vertical Freezer offers a capacity of 88 litres and is easy to fit as an under-counter product in modular kitchens. The freezer is best suited for modern home kitchens having limited consumption of frozen food. It comes with an LED temperature display and separate shelves for vegetarian and non-vegetarian food products to maintain nutritional characteristics of the food including smell and taste. The mini-freezer can be operated between -4 and -25 degrees and will be available for an asking price of Rs 27,000.
Haier Premium Vertical Freezer (BD168WL)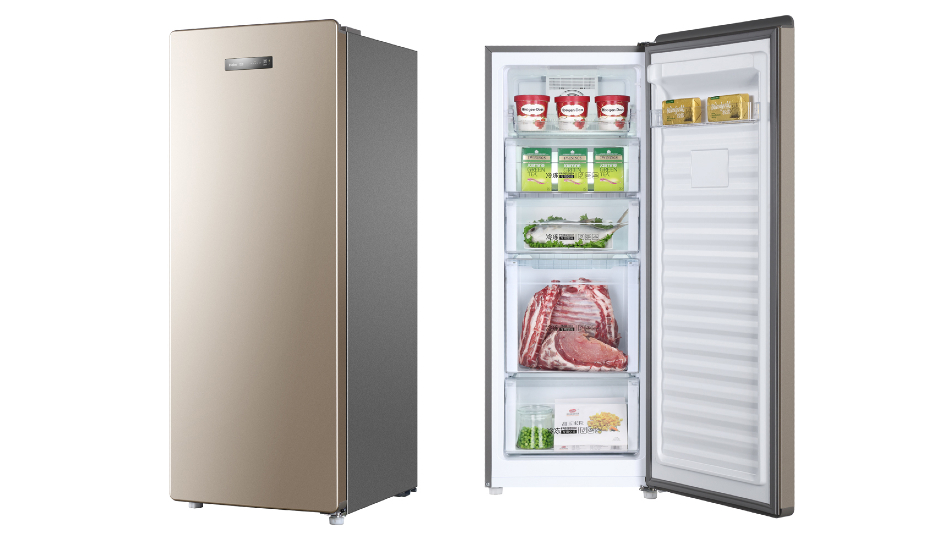 The Premium Vertical Freezer from Haier offers an optimum storage availability with 168 litres of overall capacity. The frost-free freezer has the ability to maintain the taste with separate shelves for storing an assortment of food items and provides storage needs for large Indian families with a high preference for frozen food items. The Vertical Freezer comes with a premium gold finish on door and will be available for an asking price of Rs 19,000.
Speaking about the latest launch, Haier India President, Eric Braganza said "This summer season, we have expanded our range of products across categories. With the introduction of this unique range of Vertical Freezers, we're offering a meticulously designed solution to cater to the Indian users. We have evolved in terms of our lifestyles, food preferences and design sense of our kitchens. This encourages us to meet the growing demands and offer technology backed products to solve user concerns. The new range will add to the user's convenience while ensuring greater satisfaction and utility".