GoPro has announced the HERO7 action cameras lineup which comprises of the HERO7 Black, HERO7 Silver and HERO7 White, thus marking that the company is back to the three-tier model. The three HERO7 cameras are not only different in colour but also in its functioning with the HERO7 Black being the flagship model.The GoPro HERO7 Black, HERO7 Silver and HERO7 White is currently on pre-order and will be available from September 27 for Rs 36,000, Rs 27,000 and Rs 19,000 respectively.
The most advanced of the three is the GoPro HERO7 Black which can capture 4K videos at 60 frames per second through its 12MP sensor. Not just that, the Black model comes with HyperSmooth video stabilisation which offers professional-looking, gimbal-like smooth videos in underwater (to up to 10 meters), wind and high-shock situations without a user needing to spend extensively on a motorised gimbal.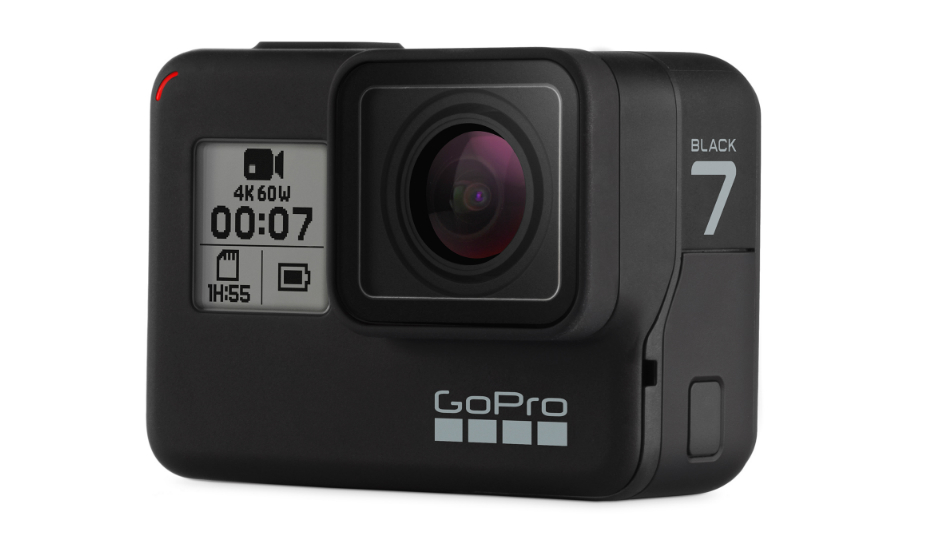 HERO7 Black is the also first GoPro to live stream enabling users to automatically share in real time to various social networks. There's a 2-inch touch display with simplified UI with native vertical use of camera and a new TimeWarp mode which applies a high-speed, 'magic-carpet-ride' effect to the videos. The HERO7 Black also features SuperPhoto, Portrait Mode, Face, Smile + Scene Detection, 240p Ultra Slo-Mo, Voice Control, Touch Zoom and GPS Performance stickers.
Joining the flagship HERO7 Black are the HERO7 Silver and HERO7 White both featuring a 10MP sensor with 60fps 1080 shooting and 15fps burst photos. Instead of HyperSmooth technology, these two GoPro cameras come with regular video stabilisation. The HERO7 Silver, however, offers 4K video capabilities at 30fps which the White variant doesn't. The two cameras still feature a waterproof rugged design like the HERO7 Black and a vertical mode for using the camera for Instagram Stories.