Google has updated its much-famous virtual assistant along with the platform for developers, to create voice-enabled solutions in the country. The platform will allow users to access app faster and easier via voice command in Indian English.
Earlier, Indian users were only restricted to the commands like 'Whats the weather like", "Check my mail" or "set an alarm". But now, one will be able to easily book a Cab on Uber or order a pizza and much more just by using Google Assistant.
This is not it, Google has also refurbished it, Assistant, to features a 'What's New' and What's Trending' section in Explore Tab. These categories will refresh themselves from time to time and will keep the user updated.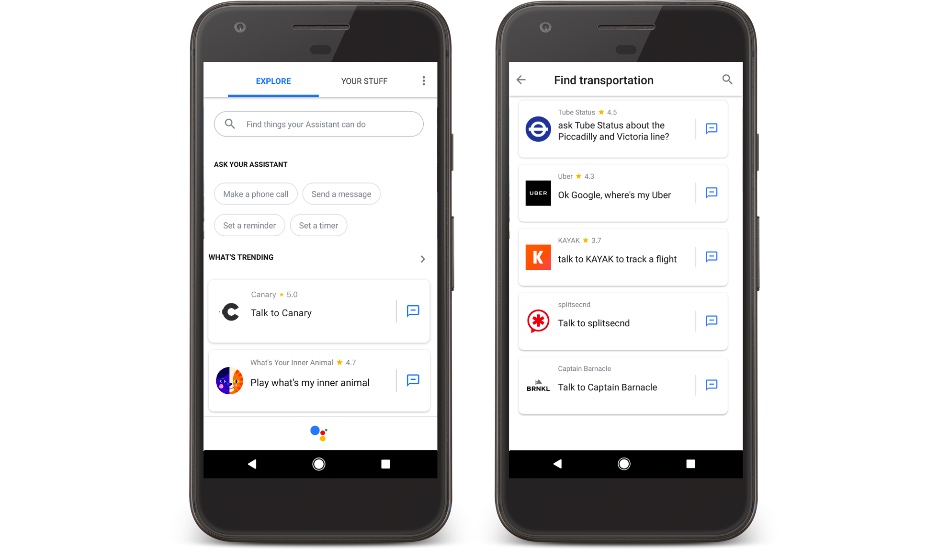 "Whether you're searching for a great restaurant for biryani, mapping your travels or helping the kids with their homework, your Google Assistant is always ready to help," said Brad Abrams, Group Product Manager, Google Assistant.
The company has also introduced new categories like, "Food and Drink", apps are broken down into additional subcategories, like "Order Food" or "View a Menu."
You Might Also Like
Further, Google has launched a new "For Families" badge on the Google Assistant, designed to help users find apps that are appropriate for all ages. All existing apps in the Apps for Families program will get the badge automatically.
Other than this, one will soon be able to find apps in even more languages, as now Google allows developers to build apps in Spanish for US and Mexico, Italian and Portuguese for Brazil. And in the UK, developers can now start building apps that have transactional capabilities.