Google has announced that it will start manufacturing the Pixel 8, it's latest Pixel series smartphone, in India by 2024. This move is seen as a strategic decision by Google to tap into the huge potential of the Indian smartphone market. The Google Pixel 8 series debuted worldwide earlier this month.
Google began selling Pixel smartphones in 2016, and after launching Pixel 1, Pixel 2 and Pixel 3 in India, Google went silent for three years and came back with the Pixel 7 series. It also debuted the Pixel 8 series in India, but the units sold in India were being imported until now.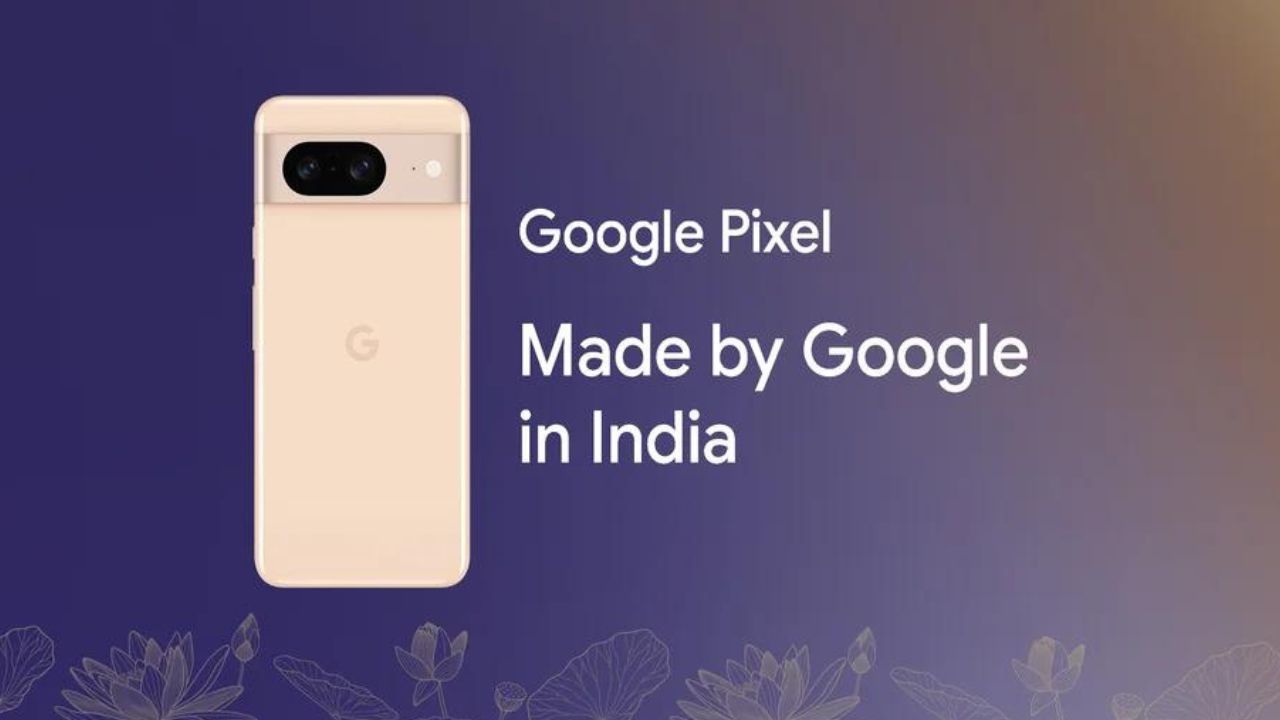 Google says that it sees a "greater opportunity to make Pixel smartphones available to more people in India", and as a result, it has announced the plan to manufacture Pixel smartphones in India. "We intend to start with the Pixel 8, and will partner with international and domestic manufacturers to produce Pixel smartphones locally. We expect these devices to start to roll out in 2024, joining India's "Make in India" initiative", said Google.
Further, the company noted that India is a priority market for Pixel smartphones and that it is committed to bringing the best of its hardware and underlying built-in software capabilities to people across the country. "In recent years, India has established itself as a truly world-class hub for manufacturing, resulting in a thriving environment for businesses to flourish", it added.
Read More: Google Pixel 8: Worth the upgrade from Pixel 7?
What's the impact of the move?
Manufacturing in India can be a major advantage for not only Google but also for buyers in the country. One of the main benefits of local manufacturing is that it can reduce the cost of production and distribution, which can translate into lower prices for consumers. This can make Pixel phones more affordable and competitive in the Indian market, where price sensitivity is high and low-cost devices dominate. Currently, Pixel phones are imported from other countries and are subject to high taxes and duties, which make them expensive compared to other brands.
For instance, the latest Pixel 8 Pro starts at $1,349 (approx Rs 81,700) in Canada, approximately Rs 25,000 less than what the Pixel 8 Pro costs in India (Rs 1,06,999). The Google Pixel 8, on the other hand, starts at $949 (approx Rs 57,500) for the 128GB model and $1,029 (approx Rs 62,400) for the 256GB model. This is a difference of almost Rs 20,000 for each model compared to their price in India, which is Rs 75,999 and Rs 82,999, respectively. It's a similar story when comparing the India prices of these devices with prices of other countries,
Another advantage of local manufacturing is that it can enable Google to tailor its products according to the specific needs and preferences of Indian consumers. Google can leverage its expertise in software and artificial intelligence to create features and services that are relatively more relevant and useful for the Indian market.
Then, Google can also increase its market share and growth in the Indian smartphone market, which is currently dominated by brands such as Apple, Xiaomi, Vivo, Oppo, Realme and Samsung. All these brands have at least two to three options in the premium price segment. In comparison, Google's Pixel smartphones look overpriced, as a result of which, it faces challenges in capturing a significant market share in India. Finally, Google opening a manufacturing plant in India would also create more job opportunities in the country.
In conclusion, Google's decision to start manufacturing Pixel smartphones locally in India can have significant impacts on various aspects such as cost, quality, market share, growth and social impact. If Google manages to execute it in an efficient way and show promising results, then brands like Apple, Samsung, OnePlus, etc., might have a reason to worry about.