Google has teamed up with Uber to offer Google Pay as a payment solution to riders using Uber's cab services. With the integration of Google Pay, Uber now has a total of five options for users to choose from when making a payment.
Users can quickly add Google Pay from their payments section with their Google Pay UPI ID soon after which they'll be able to pay for rides through Google Pay. Upon the completion of a ride, a user will be prompted to pay through their Google Pay account accepting which transaction will directly be approved by Uber.
Google has also announced that users will be able to earn up to Rs 1,000 as rewards and this will then be available to them as scratch cards of Rs 15-100. These scratch cards can then be used for up to 10 Uber rides that are charged a minimum of Rs 100. The offer is valid until December 31, 2018.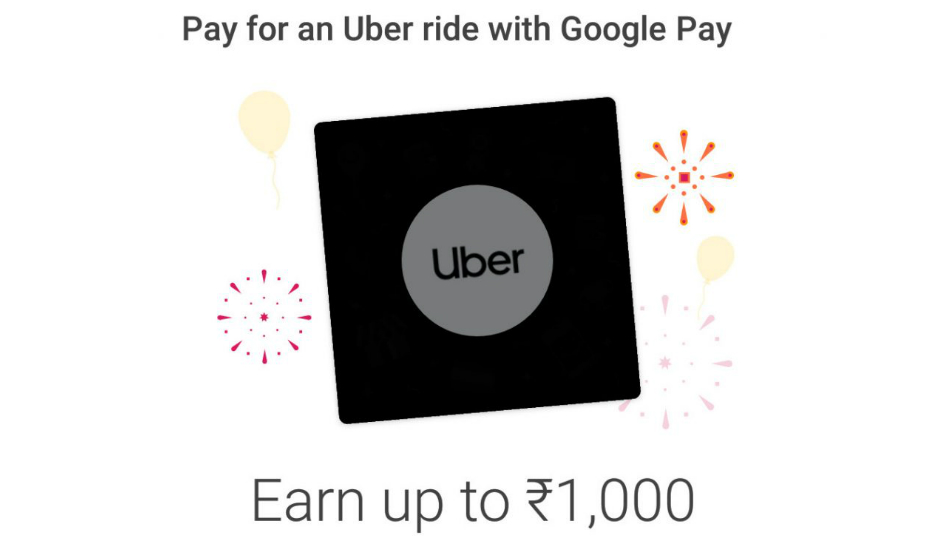 Uber riders can also make Google Pay their default payment option by opening the Uber app and heading over to 'Payment'. This can later be changed manually when booking a ride or even during the course of a trip.
The latest move comes just a month after Google renamed its Tez payment solutions to Google Pay, thus streamlining its single payment service across the world. The rebranding not only unified Google's payments services but also made Google Pay a widely accepted payment solution across 15,000 retail stores in India. Besides Uber, customers will be able to use Google Pay when booking flights on Goibibo, getting movie tickets from Bookmyshow or buying phones from Xiaomi. Pushing beyond retailing, Google will also offer micro-loans and has already collaborated with HDFC, ICICI, Federal Bank and Kotak Mahindra for pre-approved loads that will offer instant loan to customers within "a matter of seconds" through the Google Pay app.