First, it was Google Now. Then, Google Feed. And now comes Google Discover as the stream of informative cards inside the Google app gets another rebranding. The move comes as a means to reflect Google's refreshed mission of helping users with better and more interesting content carefully curated to keep you up to date with the things you care about.
While the fundamentals of the Discover remain the same, there will be a few new features as well as a redesigned interface which will make things easier to interact. Discover is available inside the Google app on most Android phones while being able to be accessed through the leftmost screen on Pixel, Sony and Android One devices. The feature will soon be made available on Google.com when viewed from a mobile browser.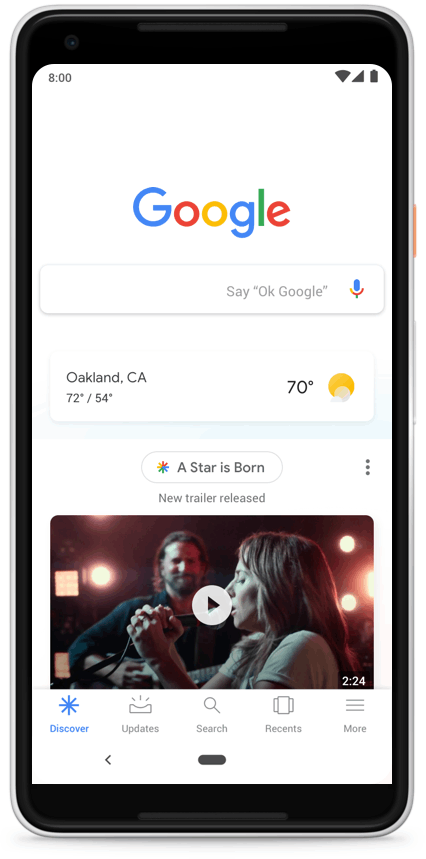 Right off the top, you'll now be greeted with topic headers above each section of Discover. Topic headers explain why you're being shown a particular card, tapping on which will get you more stories on that specific topic including stories and videos based on the particular subject. Users can follow a topic to start seeing more content about the same in the future.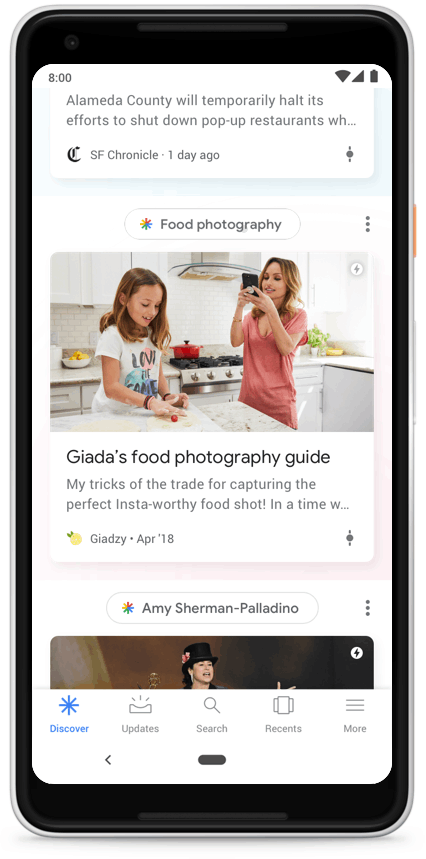 Discover will also start displaying new content with more videos and stories from the not so recent past. Why is that important to you? Say you're planning a trek to Chadar, Google will show you travel guides, necessary lists and stories based on what you've searched for about your upcoming trip. You'll be shown similar cards when you search for a new hobby or activity for a long time.
While searching for certain topics gets you similar content through Discover, Google will allow users to control how often they might want to see a particular subject on Discover. The content shown can also be shown in multiple languages, meaning you'll get to tweak which type of content you'll get to read in one language while reading the rest of Discover in some other language. The multiple language feature is initially available in English and Spanish.
Lastly, Discover will soon be readily available for access through Google.com on all mobile web browsers and will be rolled out to the Google app on smartphones in the coming weeks.