Announcing a slew of features to its apps and services, Google stressed on how AI is going to shape up the future not just in terms of technology but also other fields. In a jam-packed event where it hosted the I/O 2018 Keynote conference, Google introduced the Android P beta alongside revamping of Google News and voice and feature updates for the Google Assistant. This brings us to sort out what really went through at Mountain View, California, so here's an overview of all the announcements that Google made yesterday.
Android P
First up, the most anticipated update from Google was about its upcoming mobile operating system. The Android P will employ a lot of changes in contrast to its predecessors, the biggest of them being the way you navigate through the screens. In a move that ditches its older three-button navigation system, Google is taking inspiration from Apple on bringing gesture navigations like the one seen on the iPhone X. There's a new Dashboard section which now showcases the time you've spent on your smartphone, how many notifications you've received and how many times you unlocked your phone to read them.
Google Assistant
The virtual assistant from Google which first made headlines a couple of years ago is getting a ton of new features that will make it "naturally conversational, visually assistive, and helpful". With deep machine learning, users would be able to ask their queries many different ways to get answers. Natural conversation prevents users the need to keep repeating "Hey, Google" upon every command as the assistant is now fluent in distinguishing scenarios where a user is talking to someone else.
Google's voice assistant is also getting more voices like Apple's Siri and adds six new voices to choose from. One of them is from John Legend himself who helped Google learn his voice through WaveNet technology.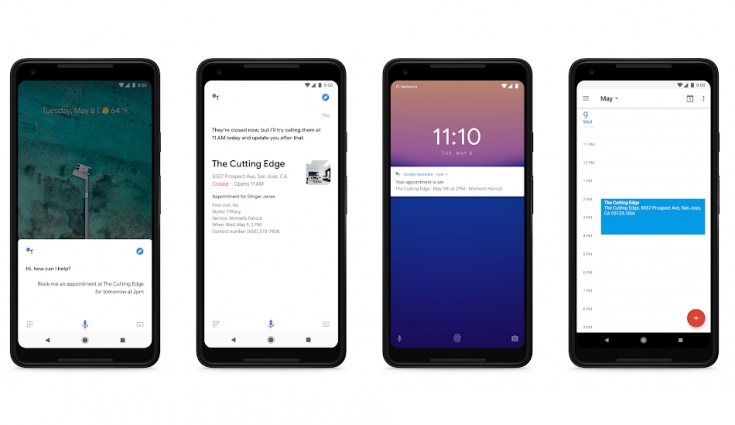 Google Duplex
Possibly one of the catchiest additions to AI was yesterday's announcement of Google Duplex. Google's Head Sundar Pichai pitched a feature that would let you make an appointment with your salon or a reservation at your favourite restaurant by making Google Assistant do it for you. You'd only believe it when you hear Pichai play back a recording of such an appointment. And no, you wouldn't possibly know that you were talking to a bot if you were on the receiving end of that phone call. Beautiful and scary nonetheless but let's keep the evil side of AI for other time, shall we?
Gmail
Extending its previous Smart Reply functionality, Gmail is now bringing Smart Compose that, again, uses AI to create emails from square one. No, it isn't going to create and send emails on your behalf but just suggest you the options to complete your message as you type. The feature will roll out in the next few weeks in the new Gmail while G Suite users will have to wait a little more.
Smart Displays
To go against Amazon's Echo Show, Google will roll out Smart Displays which are powered by Google Assistant with a built-in display like in the Amazon device. The demo involved the Smart Display playing the Jimmy Kimmel Live show on YouTube TV, something which isn't available on its alternative.
Google Maps: AR and Assistant integration
Google has announced multiple features for its standalone Maps app which will employ the Google Assistant to text someone about your whereabouts or play music within the app. The interface is made in such a way that a user who's driving is able to access other features without taking their mind off the road.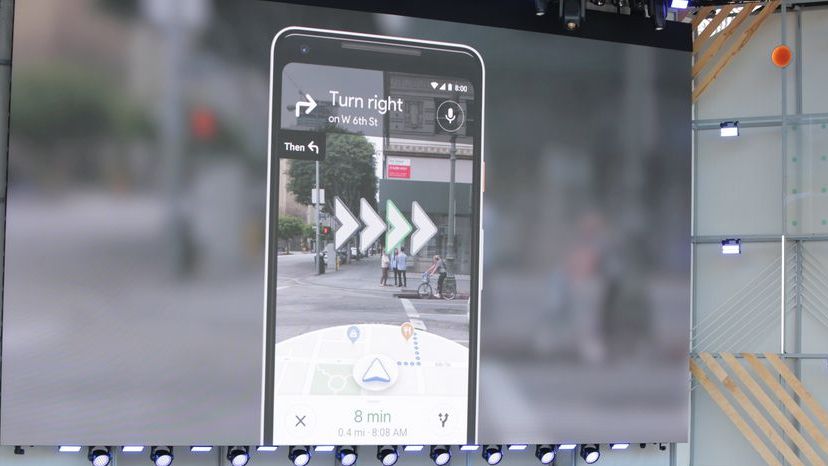 Google Maps also welcomes the idea of Augmented reality and if you take a closer look, you'd realize what the popular directions app has missed out on. Bringing detailed cards on pointing the camera to landmarks is single-handedly the most interactive way of navigating through the city.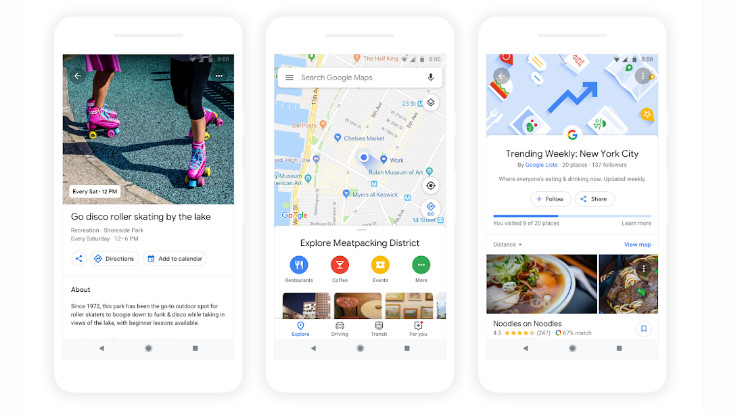 Maps have also set up a "For You" tab that allows users to follow their neighbourhoods in order to find a new place to eat and relax. It also allows you to share your real-time plans about visiting a restaurant with your friends who are on Yelp and Foursquare.
Google Photos: Smarter Editing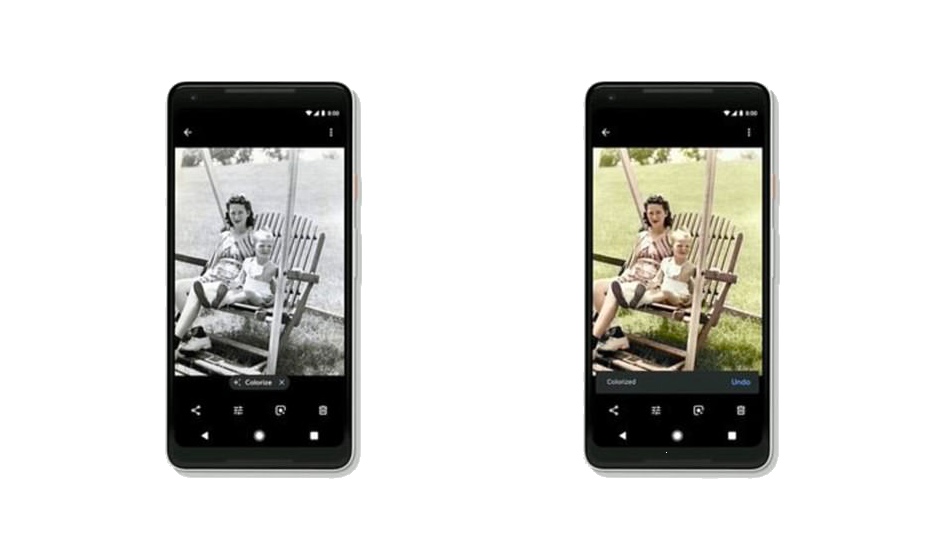 The I/O 2018 keynote was a revelation in many ways for Google and one of them was an update to Google Photos. Not only do users get the ability to capture bokeh shots after post-processing an image, the new Google Photos can now bring back your pictures to life. Now you can colourize your old black and white pictures with the help of AI.
Google Lens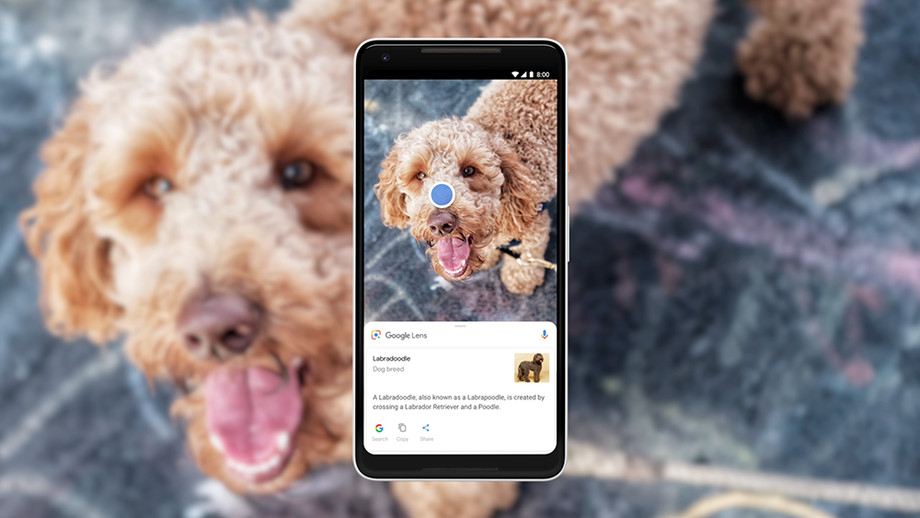 The Mountain View giant has brought an enhancement to its Lens service as it adds real-time text extraction from a device's camera. Not only can you copy texts of what you see, Google Lens now matches you up with items listed on the internet when you point your camera to an item in front of you. The 'Style Match' feature will scan what's visible through a smartphone camera and direct you to different options from online retailers. It just remains to be seen if Google lists Amazon among those, just for fun.
Google News
A new redesign sees Google news with a personalized UI that sorts out content through artificial intelligence. To view the top stories at a given time, users can head over to the new "For You" tab that brings up stories from several global and local headlines, including the sources a user subscribed to.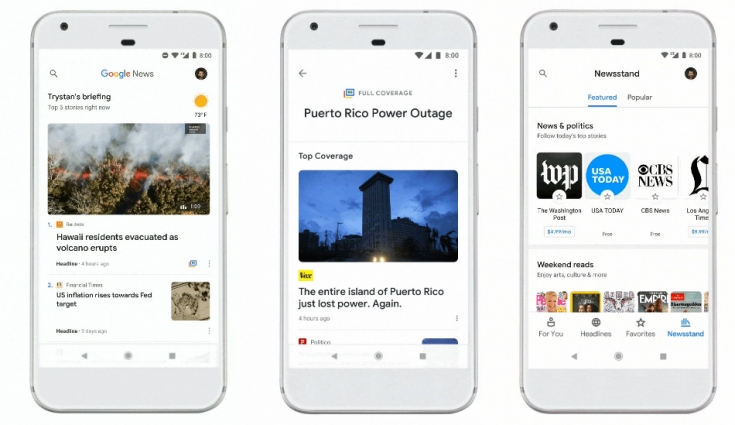 'Newscasts' showcases a gist of a story including quotes and videos on the topic in question, so that a user wouldn't need to click on a source to get a brief of the news-piece.
There's also a 'Full Coverage' feature which brings up contents and views on a particular story that have been put in different perspectives so a user isn't left with a biased opinion about a topic. The feature will also extract comments from social media platforms and FAQs from various news sources.
Google now lets you browse through and subscribe to various news sources through the 'Subscribe with Google' initiative which would allow to pay for a subscription service install without needing to go through the payment process over and over again.