Google has introduced new artificial intelligence features at its 2018 I/O developer conference held in Shoreline Amphitheater in Mountain View, California. The company unveiled a new tool within its Google Photos which will allow the person to colourizes its old black and white pictures.Other than this, the brand has announced to merge its Google Lens feature in the Android-enabled smartphone, which will let you identify the text and even can be your personal fashion advisor.
Google Photos
Google Photos has already been one of themost useful applications with features like Backup, Sharing and Editing, which let us add filters, crop and even enhance our pictures. However, with the upcoming update, one will be able colourizes its old black-and-white hard copy pictures to a soft copy to store it for a longer period of time.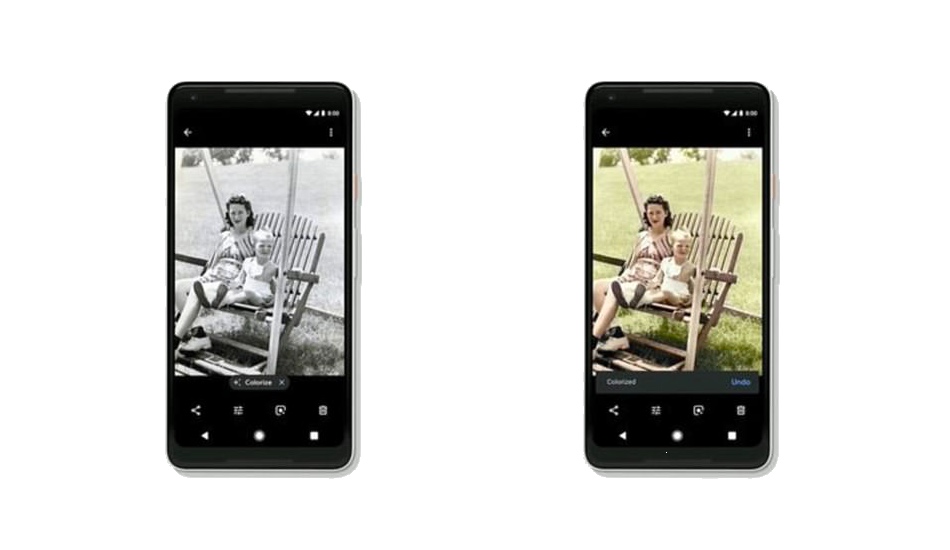 According to Google, people look at 5 billion pictures in Google Photos every day, and to improve the user experience, the application will be suggesting a range of actions like rotations, brightness levels, share and archive. These suggested actions are powered by machine learning, which means you only see them on relevant photos. You can easily tap the suggestions to complete the action.
Further, the brand has added a new 'Pops Of Color' option. The AI enabled feature is claimed to detect the person of user's photo and leave them in colour, including subjects clothing and stuff related to them, while the background in the frame is set to black and white to highlight the subject's properties.
Google Lens
The Lens platform was introduced last year at the company's 2017 I/O conference, which was until accessible via Google Assistant or Google Photos, but this year with the three new update, Google has announced to merge it to the camera of Android-enabled smartphones. Apart from the Pixel devices, the feature will support handsets from LGE, Motorola, Xiaomi, Sony Mobile, HMD/Nokia, Transsion, TCL, OnePlus, BQ and Asus.
Now to start with the features, first on the list is the smart text selection. Just by point your smartphone camera to a notebook, visiting card, menu card or even the hoardings, the app will show you the information or photo relevant to the subject for better understanding. One can also copy and paste text from the real world like recipes, gift card codes, or Wi-Fi passwords to your phone.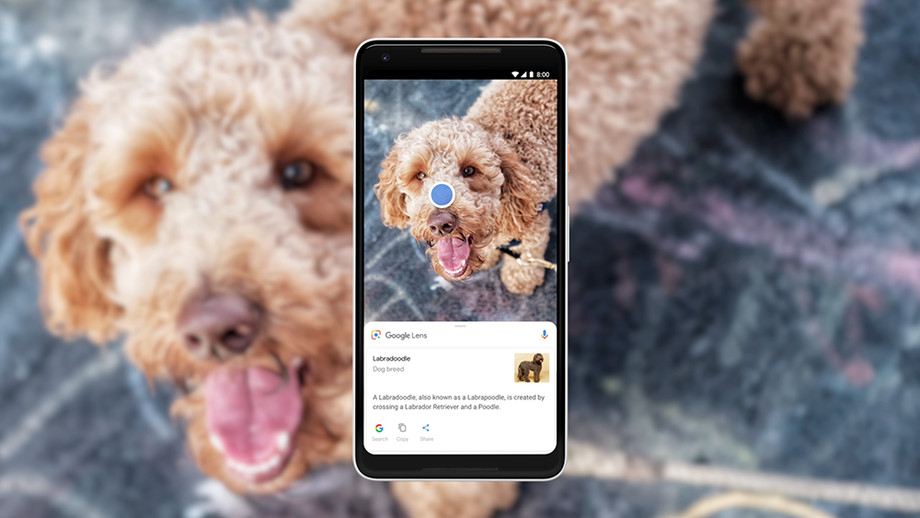 The Lens will scan the clothing outfit and will suggest the match accordingly. Further, by pointing out the camera to a home decor item, it shows you the similar items including the user reviews. Third, Lens now works in real time. It is able to proactively surface information instantly and anchor it to the things you see. Now, one will be able to browse the world around them, just by pointing the camera.