In an attempt to encourage users to be online in a safer way, Google has announced that it's expanding the Safety Center in India in nine Indian languages. Safety Center is a platform designed to help users manage their privacy and security as they surf the web.
With Safety Center, users will be able to access a wide range of tools and resources like basic security guidelines, information on important topics like data security, privacy controls and tips for ensuring family-friendly experience on the web. Safety Center will be made available in Hindi, Bengali, Gujarati, Kannada, Malayalam, Marathi, Tamil, Telugu and Urdu for the initial basis as Google plans to translate the service for many more languages.
The latest update to the Safety Center will also gain users a gateway to tools like Dashboard, My Activity, Activity Controls, Ad Settings and Privacy Checkup. Upon tapping on the Privacy tab, users will be able to use the Download Your Data feature to download all data that Google has on you across various services like the Google Drive, Google Photos, Calendar, Play Music and Gmail.
Users can also use the Your Security tab on the Safety Centre to read suggestions on how to enhance security when browsing through sites online. The built-in security features will be available across all platforms including Google Chrome, Android, Google Search and Gmail.
Google recently also released the Family Link app in the country to empower parents to set digital ground rules by managing their Google Accounts, device, and app usage. The Mountain View company currently offers Privacy Checkup and My Activity, where users can quickly review and adjust the data Google uses to personalise their experience and also choose to delete the activity data connected to their account.
Seeking ahead of the announcement, Google Product Management Director, Mark Risher said "As technology continues to change the way we live, work, and play, users want to know how best to ensure their safety on the web. Helping people manage their privacy and security is integral to everything we do. Over the years we've created many tools and are always improving them so users are in control. The Google Safety Center is part of our ongoing commitment to give users tools and information so they know how their data is used in Google services, and they are empowered to stay safe online".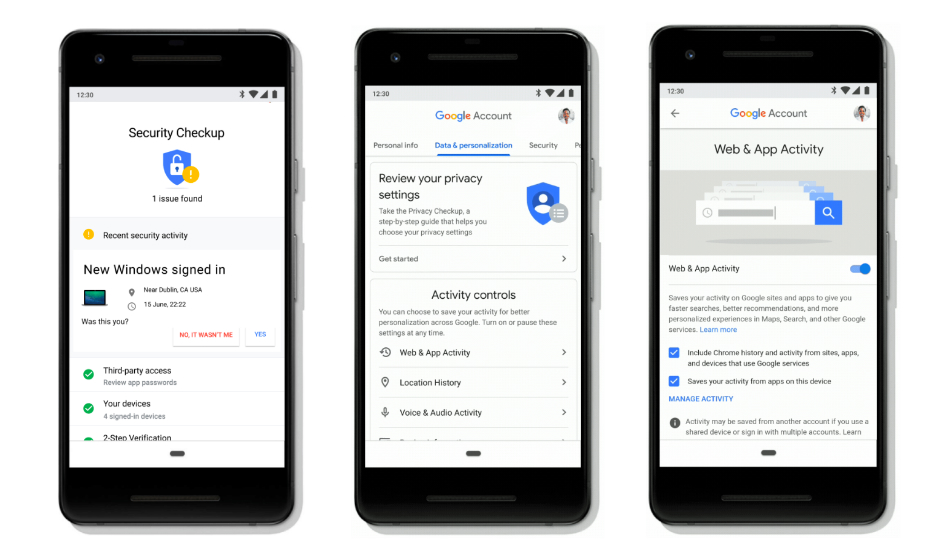 Google's Trust & Safety division Director, Sunita Mohanty also commented saying "India today is the second largest Internet user base in the world. With improved connectivity and affordable smartphones and data, Indians are taking to the web in a big way! And while the Internet has made life easier for everyone and offers so many opportunities to explore, create and collaborate across all age groups, users online or those coming online for the first time, need to be aware of the possible negative experiences that they may incur on the web".Mohantyadded, "This makes it important for us educate users and create awareness on the possible dangers and threats they can be exposed to when surfing the net, and also the many tools available online to keep them in control of their data and privacy".