Yesterday at the Cloud Next event in San Francisco, Google announced a slew of additions revolving around the G Suite, one of which involved a major update to the Google Docs. The update will offer users will AI-powered grammar assistance in documents without relying on third-party services like Grammarly.
Google Docs will use advanced machine learning to detect simple grammatical errors on spot as well as issues arising while structuring long sentences. The Google Docs update will be initially available for Early Adopter Program members and will also make you learn to apply subordinate clauses over time.
Google's effort to integrate AI in the G Suite means it's stressing on machine learning to adapt to an individual's behaviour and thus detect issues in typing and tackle when sentences get trickier. When updates, the AI system will be embedded locally to the Google Docs, which means you no longer need to be worried about the privacy of your documents and files.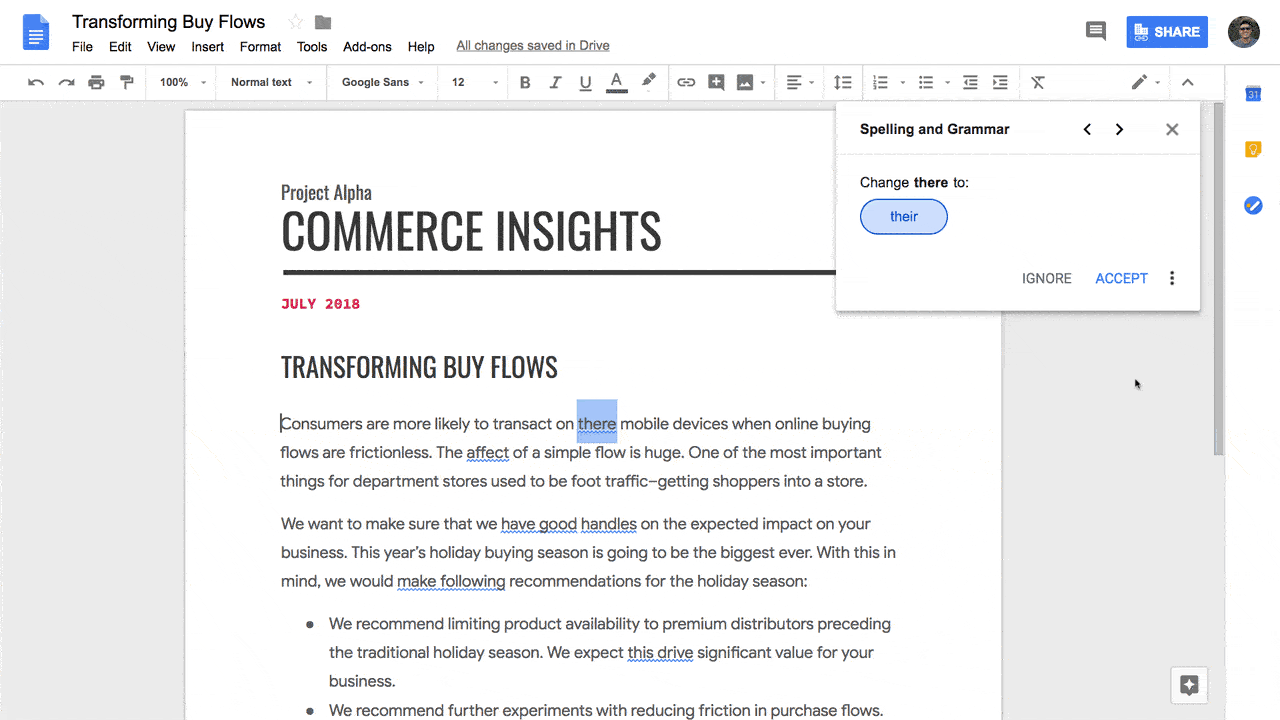 VP, G Suite Product Management, David Thacker said "We've adopted a highly effective approach to grammar correction that is machine translation-based. For example, in language translation, you take a language like French and translate it into English. Our approach to grammar is similar. We take improper English and use our technology to correct or translated it into proper English. What's nice about this is that the language translations is a technology that we have a long history of doing well".
In addition to Grammar Suggestions, Google is also making changes to its Hangouts by adding the much anticipated Smart Reply feature which will work similarly to the Smart Compose on Gmail. The predictive text functionality which was available with third-party keyboards on phones will now be able to make complete meaningful sentences, phrases and even addresses.