After remaining unchallenged in the market for years, JioSaavn and Gaana have reduced the price of its music subscriptions in India. The move comes after Spotify was launched in India in February followed by the launch of YouTube Music last month.
JioSaavn has revamped the price of its premium subscriptions labelled as JioSaavn Pro, according to XDA Developers. The service's annual plan is now available for as low as Rs 299 which comes down from its previous price of Rs 999 for a year. However, JioSaavn hasn't updated its monthly JioSaavn Pro offerings which are still priced at Rs 99 per month.
Similar to JioSaavn's decision to lower the prices, Gaana has also brought down the price of its subscription plans. Gaana Plus users can now avail the premium music streaming service at Rs 299 for a year. The same annual package can be bought by students in India for Rs 199. Gaana is also offering quarterly and monthly Gaana Plus subscriptions at Rs 199 and Rs 99 respectively.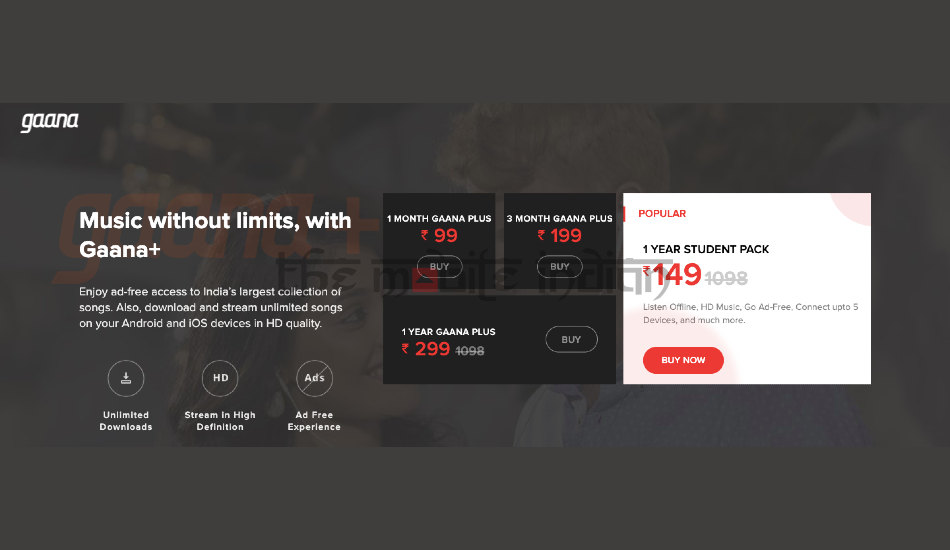 In contrast to that, Spotify is offering a monthly subscription plan of Rs 119 and a yearly subscription of Rs 1,189. The Premium plan offers high quality 320 kbps music, offline listening, ad-free playback, exclusive first-hand content upon release and the ability to play any track without Shuffle Play across Android, iOS, Windows and Mac. You can view the difference between Spotify Free and Spotify Premium subscriptions here.
YouTube Music Premium can be availed at Rs 99 per month in India and is currently being offers on a free trial of three months. YouTube Music will be able to offer personalised playlists depending on your recent searches and locations. The service also provides users with an option to view the music videos and live concerts of the songs that they search for as well as their remixes.
We've also compiled a list of music streaming services that are available in India, their offerings and price listings.