Fossil and BMW have unveiled the first collections of BMW branded watches in India since a partnership was struck between the two companies in August 2018. The new watches are namely the BMW Collection and BMW M Motorsport Collection which start for an asking price of Rs 10,995.
The new BMW branded watches draw inspiration from some of the most recognizable sports cars to introduce watches with distinctive detailing. The BMW Collection combines sports and luxury for the best of both worlds while the BMW M Motorsport Collection features sporty designs along with the M Motorsport stripes.
Speaking on the occasion, Fossil Group India MD, Johnson Verghese said "We are delighted to have partnered with one of the world's leading players in automotive design – BMW, to create dynamic timepieces. Fossil and BMW are both very committed to delivering distinctive designs and excellent craftsmanship to their customers. These shared values between the two brands form the very basis of our partnership. We are certain that the BMW X Fossil collections will further enhance the brand legacies by offering world-class timepieces to watch enthusiasts all around the globe".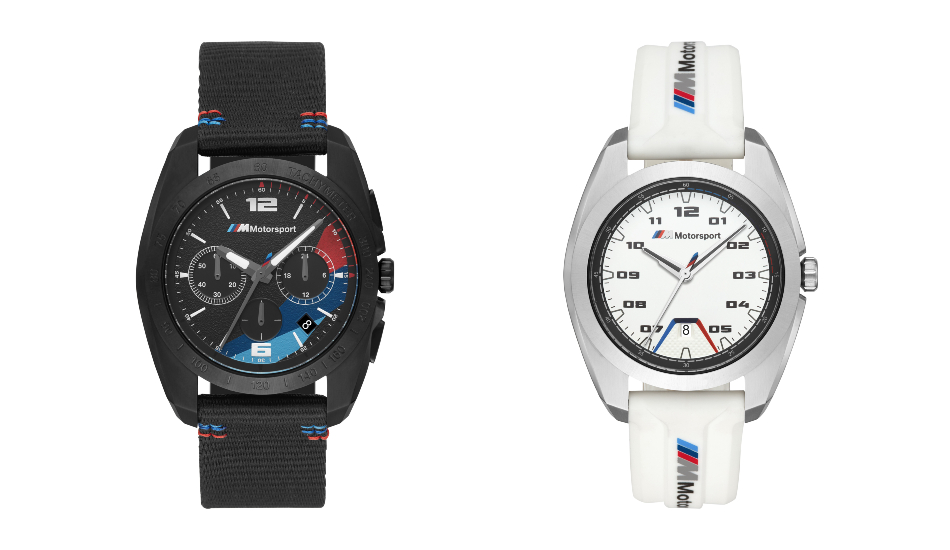 The BMW Collection and BMW M Motorsport Collection will be available for starting prices of Rs 16,995 and Rs 10,995 respectively. The new watches will be available first on Myntra online and at select trade stores across India.
Fossil last made an announcement in India back in December when it launched seven new smartwatches under its own as well as Skagen, Michael Kors, Emporio Armani, Diesel and Armani Exchange sub-brands. However, it was confirmed earlier this year that Fossil is selling its smartwatch technology to Google for $40 million.