When it comes to music playback almost every phone out there offers it, but some do badly and others do it well. Besides, there are some phones that are good at music and everything else as well, and these are the ones we're after. Here we've zeroed in on the five best smartphones that offer great audio and at the same time do not lose out on any other feature.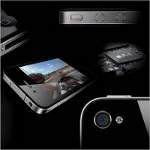 Apple iPhone 3GS/4G
When it comes to audio quality Apple is the undisputed leader. Since the day the Apple iPhone was launched it has been the number one choice amongst music aficionados. The iPhone is perfect in every way, be it for business or entertainment it takes care of everything. The Apple iPhone 4G is by far the best and most exciting phone from Apple's stable but the price might restrain a lot of users from taking a bite of the apple.
Great battery backup, next to perfect sound quality and 16 GB of internal memory are some of the key reasons why the iPhone is at the top of the list. And Apple has plans not to leave this place ever for it recently announced a major price reduction for the iPhone 3GS in India so that an 8 GB version of the 3GS can now be bought for Rs 20,000 only.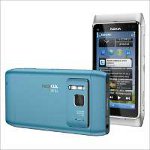 Nokia N8
Some people will definitely call the N8 a camera phone rather than a music device, which just goes to show that this phone is great at both &#151 imaging and audio. It has great battery backup, a 12 megapixel camera, a brilliant touchscreen, and Symbian OS with a large number of apps to choose from. And if all this in not enough then top it up with 16 GB of internal memory as well. Another benefit with the N8 is that as opposed to Apple the N8 supports SD cards so you can further enhance the memory on your device.
Coming to audio performance, the N8 offers flawless audio with clean bass and crisp medium and high frequencies, all of which make it delightful to the ears. The N8 also has an FM transmitter feature that allows it to transmit high quality audio to FM enabled devices such as car stereos. This means that music on the phone can be played through the car's speakers.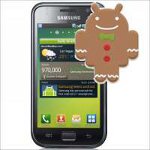 Samsung Galaxy S
Why have we chosen an old version of the Galaxy S phone when its successor is available? The reason is that even though the Samsung Galaxy SII is superior to the Galaxy SI in many ways the Galaxy SI zips ahead of its successor where music performance is concerned. Audio reproduction is clean in both the headphones and the loudspeaker, and hooking it up to a sound amplifier system means a party for sure.
Being an Android device Galaxy SI also has a tonne of applications to play around with.
Apart from this the SI comes with 8 GB of internal memory and 32 GB of expandable memory allowing it to contain everything you need.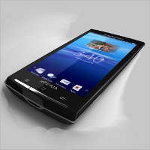 Sony Ericsson Xperia X10
You might be wondering why this age old phone is included in the list. Well, that's because of the latest Gingerbread upgrade it recently received, which has done wonders to its audio output. The device was not bad originally and after the upgrade it has become among the best music phones around.
The X10 also has a Facebook inside Xperia feature that allows it to connect to Facebook and keep the user updated on his Facebook friends.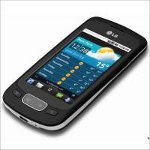 LG Optimus One
Finally something that is not a budget burning phone, and yet this is a unique music device that is also capable of high quality video playback. In India the LG Optimus One comes with a one year subscription to a music streaming service, allowing it to stream music anywhere without concern for the phone's memory capacity.