WhatsApp's new status feature which was said to be in works for quite some time now finally appears to take its final shape. The Facebook-owned chat messenger posted up some screenshots revealing the new Status feature. The new feature will most probably come to Android, iOS and Windows Phone platform, however, we are not sure if it will make it to the WhatsApp Web, claims a report from Tech2.
The new Status feature, as reported earlier, is a lot similar to Snapchat or Instagram Stories. One would soon post photos, videos and GIFs as their status for their friends to see just for next 24 hours with no option to retrieve it after that. Further, users would also have the control on who can see their status by adjusting privacy settings. As you reach the last series of Status, the app asks you to try and post yours.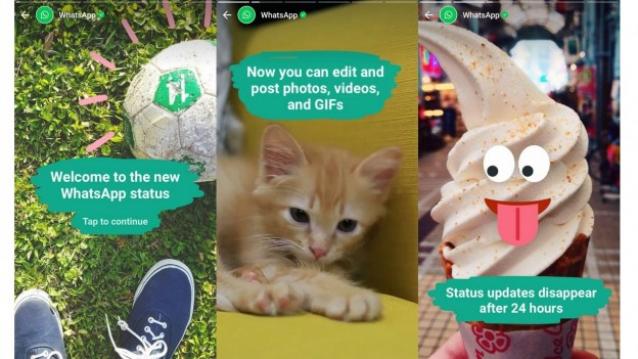 From the screenshots, the new feature looks resemble more to Instagram stories than Snapchat. But, that is understandable as both Instagram and WhatsApp is owned by Facebook. Interestingly, WhatsApp is also working on revamping the whole UI and adding a new Floating Action Button for Android users. However, nothing concrete has been out for the new layout as of now.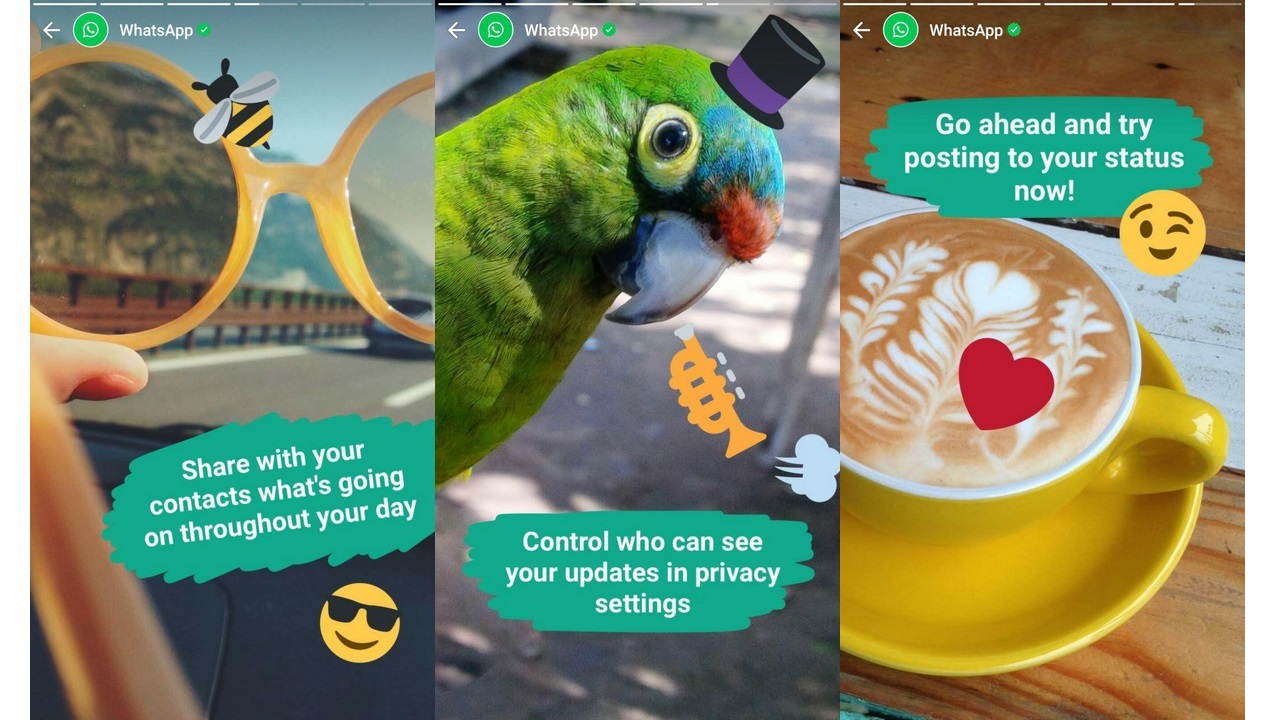 While Snapchat is still the king of this concept, Facebook is trying hard to dethrone it. After introducing the Stories feature in Instagram, Facebook also brought the feature in Facebook messenger and might soon bring the feature in Facebook's native app. Not only this, Facebook also introduced Snapchat like filters for its Messenger app.
Meanwhile, WhatsApp recently introduced two-step verification for all the users after it launched the feature for beta users back in November 2016. For the new status feature, it will be interesting to see how Facebook-owned WhatsApp implements the concept of sharing photos, videos and GIFs with friends, for just 24 hours, in the upcoming WhatsApp feature.