Fire-boltt has launched three new smartwatches in India including Tank, Epic Plus and Rise. Loaded with a number of features, all three smartwatches sporg a bigger screen with Full Touch HD display. Further, Zebronics has launched a premium projector called ZEB-PixaPlay 17. Separately, SENS today announced its foray into the Smart Television market with the launch of seven new Smart TVs across different categories.
Fire-Boltt Tank, Epic Plus, Rise smartwatches Price, Features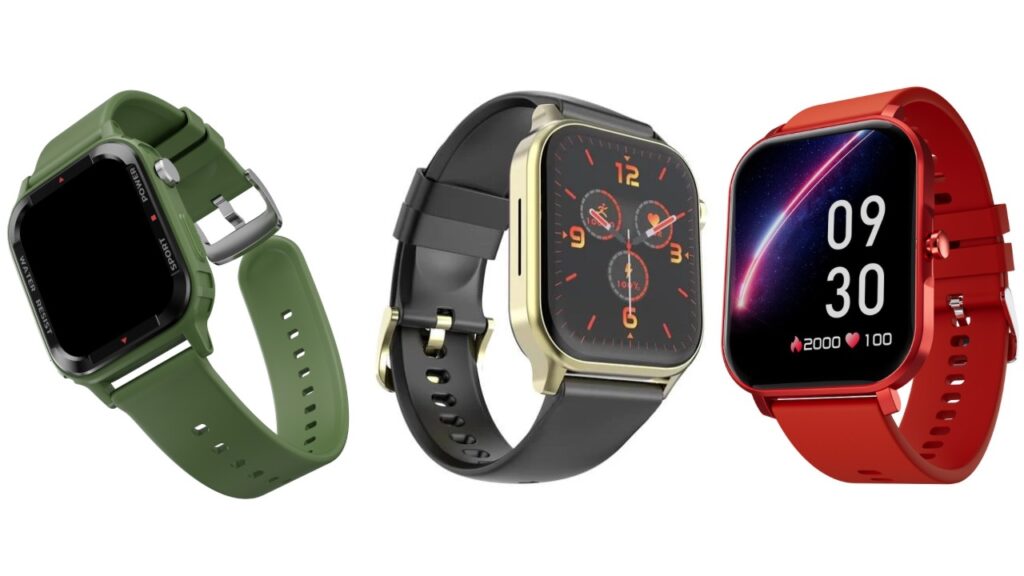 Fire-boltt Tank
Tank comes in three colour variants- Black, Grey, and Green. Priced at Rs 1,999, the smartwatch will be available for purchase on Amazon.in from 17th December onwards.
Tank comes with a sturdy build that is crack, dust, and splash resistant. The smartwatch supports Bluetooth calling and has a 1.85-inch HD display, complemented by advanced 240 x 280 pixels resolution. The watch has a inbuilt speaker and microphone. Its ruggedness and IP68 waterproof certification ensure that you can indulge in adventure sports without care for dust or splashes.
It further comes with a health suite that includes heart rate, sleep monitoring, SpO2 monitoring, drink water reminders, and much more. You can also train, track with support for 123 sports modes.
The smart notification alert and the Voice assistant feature in Tank enable users to set reminders on the go. It also has an alarm, curated camera control, inbuilt games, and offers 100+ watch faces. The battery for the Tank lasts for 7 days with normal usage and 30 days on standby.
Fire-Boltt Epic Plus
Available in colour variants like Black, Grey, Pink, Green, Blue, Orange, Red, and Gold Black, the watch comes at just Rs 1,199. The smartwatch comes with a 1.83-inch Full Touch HD display and 120 sports modes.
The upgraded health suite includes SpO2 monitoring, female health tracking, and heart rate tracking. It comes with IP68 water resistance feature, and has features like camera control, weather update, and music control. The smartwatch is currently available for purchase on Flipkart.
Fire-Boltt Rise
The Rise smartwatch which is available in 4 colour variants- Silver, Black, Grey, and Pink, will be available at an introductory price of Rs 1,999 on Flipkart from 17th December onwards. This BT Calling smartwatch comes with a 1.85-inch HD display and 240 x 280 pixels resolution. The watch comes with 123 different sports modes and inbuilt games.
Rise comes with 8UI so that you can change the menu styles to their preference. The smartwatch features real-time heart rate tracking, sleep monitoring, and SpO2 monitoring. It is rated IP67 for water resistance and lets you listen to music on the go with its smart music control feature. Other smart features of the smartwatch include remote camera control and weather updates.
Read More: PTron Tangent Sports Neckband, Zebronics ZEB-Sound Bomb X1 3-in-1 earbuds launched in India
Zebronics Smart Projector ZEB-PixaPlay 17 Price, Features
ZEB-PixaPlay 17 will be available for purchase on Flipkart from 16th Dec 2022, at an introductory price of Rs 24,999. The smart projector comes loaded with features like auto focus and keystone adaptation. It comes with support for Dolby Audio. The projector outputs brightness of 6000 lumens with a LED lamp.
It has built-in speakers while you can also elevate the sound experience further by adding a Zebronics speaker from the wide selection. Its a smart projector which comes with Dual-Band wifi and wireless bluetooth. One can install their apps and enjoy the OTT content right on the projector without any additional devices. It also comes with multiple input options like dual HDMI, dual USB. It also has a aux output port for audio.
The projector's lamp has a lifespan of 30,000 hours, according to the brand. You can cast and mirror wirelessly from your devices directly on the projector. The projector can be ceiling mounted and comes with a remote control. A carry bag is also bundled with the projector for easy handling.
SENS TVs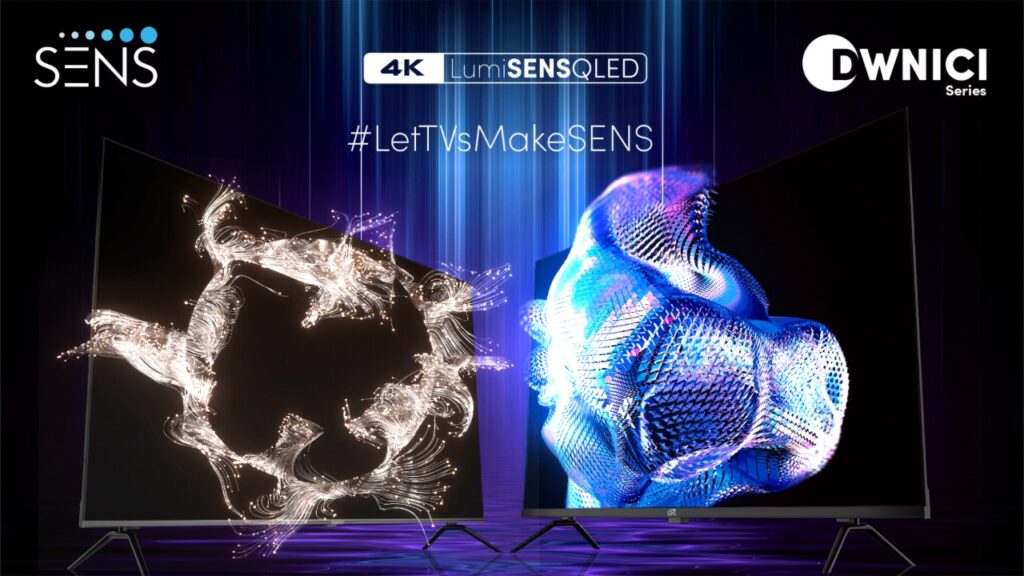 SENS today announced its foray into the Smart Television market with the launch of 7 new Smart TVs across different categories on India's homegrown e-commerce marketplace, Flipkart. The Google TV powered Smart TVs will be available on the platform during the Big Saving Days sale starting Dec 16th 2022.
The Dwinci series will be made available at a special introductory price of Rs 33,999 for its 55" variant and Rs 42,999 for the 65". The Special introductory price for Pikaso 50" & 55" 4K Android TV will be Rs 24,999 and Rs 29,999, respectively.
Apart from the series mentioned above, SENS is also launching a range of 32" and 43" TVs which will be equipped with varied OS including Android TV & Google TV.
The newest range of televisions from SENS will feature Proprietary 'LumiSENS' and 'FluroSENS' display panels, as per the brand. The TVs will be available in panel sizes ranging from 43' inch to 65' inch.
The televisions will come packed with the latest version of Google TV OS which would offer the customers a wide range of curated content. In addition to that, the Smart TV owners would be able to set up profiles for 'Kids' which will only allow age-appropriate content to be viewed.