The Italy-based sports car manufacturer, Ferrari has announced the launch of its 812 Superfast in India at a price tag of Rs 5.20 Crore (ex-showroom). Revealing the Aston Martin DB11, Bentley Continental GT and the Lamborghini Aventador S, the sports car was dubbed at the 2017 Geneva Motor Show.
Replacing the most popular Ferrari F12 Berlinetta in the country, the 812 Superfast is powered by the company's first V12 engine. The 6496 cc displacement, 6.5-liter V12 engine is capable of producing 788 bhp of maximum power at 8500 rpm, with the peak torque of 718 Nm at 7000 rpm.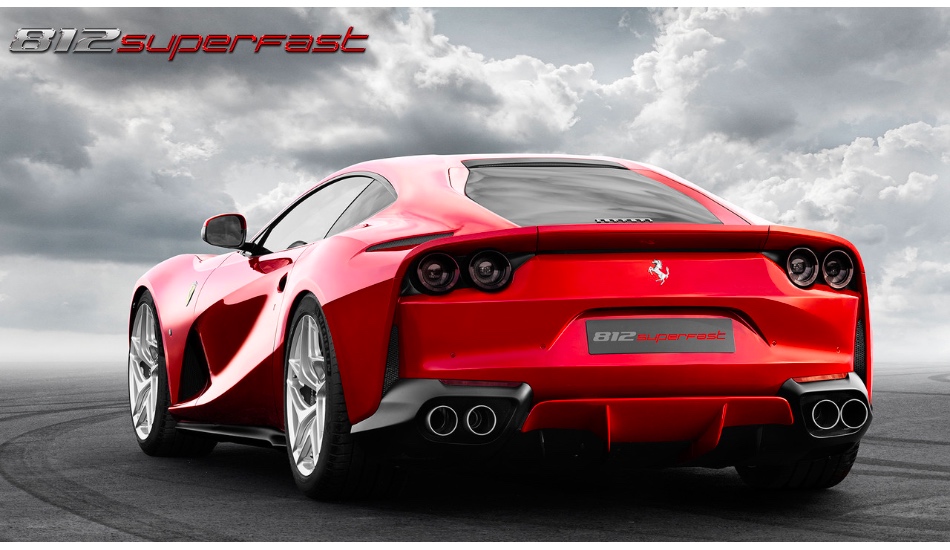 The rear wheel drive car is mated to a 7-speed transmission dual-clutch automatic gearbox. The is the car is said to sprint from 0-100 km/h in just 2.9 seconds before reaching the maximum speed of 340 km/h. As far as dimensions are concerned, the car measures 4657 mm in length, 1971 mm in width and height of 1276.
In terms of design, the body of the 812 Superfast is inspired by the F12 Berlinetta and based on the Ferrari Styling Center. Sharing some of the styling element, the Superfast has a more aggressive look with sharp and smooth LED headlamps. It comes with its signature grill fitted at the front for better engine cooling and air flow. This time the car gets long extended bonnet at the front, while the rear profile gets the traditional tail light with the quad exhaust system.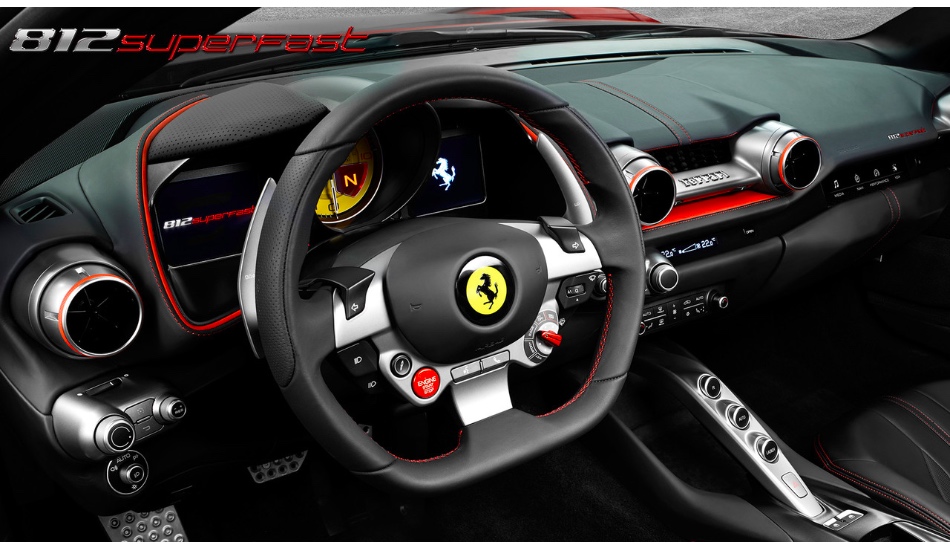 The cabin of the 812 Superfast is completely redesigned for a more sportier look. The steering wheel and its commands, the satellite pods on either side of it and the interplay of volumes and contrasting materials, are said to combine for creating create an extreme cockpit in which all of the various elements are angled towards the driver.