Facebook will finally have a new dislike button but, sadly, it's not for the posts. The company is reportedly planning to add new emoji features and a dislike button on its messaging app, Facebook Messenger.
As per a report by TechCrunch, the social media giant is testing new reactions feature in Messenger, which will allow users to react (through emojis), just like you do in a Facebook post, to a message thread. The report highlights that the new reactions feature would be available by just clicking on a button next to the text, which then brings up a series of reaction, similar to the current six reaction button you see for posts. But interestingly, there is also a dislike button as well. Users can see the full list of the reactions by others by simply a tap.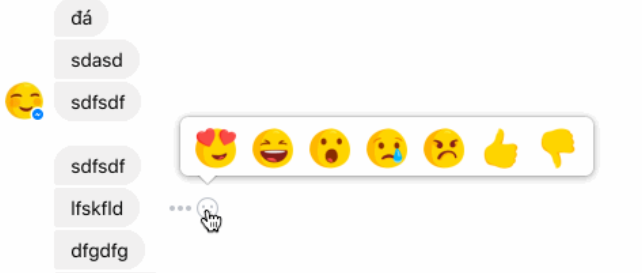 "We're always testing ways to make Messenger more fun and engaging. This is a small test where we enable people to share an emoji that best represents their feelings on a message,"
Facebook confirmed this feature to TechCrunch.
Many users have been demanding for a dislike button on Facebook for a while now, but the company instead gave a wider range of emoticons(emojis) in terms of reactions. Further, Facebook says that it is treating the dislike button as "more a 'no' button", and it is "experimenting to see if reactions are helpful for quick logistics and voting."
Recently, Facebook also rolledout a new suicide prevention tools. The California-based giant has released a blog post which says that new AI-powered suicide prevention tools will help track user's activity on the platform and reach out the concerned person for help. Not only this, Facebook also claims that the new tools will be extended to Facebook Live and Messenger service as well. So if a user has been chatting with someone that hints self-harming, the Live chat support from one of the crisis support organisation will pop up in the Messenger right away.