Facebook's urge to counter Snapchat is never-ending, it seems. After introducing the Snapchat like Stories feature to Instagram, WhatsApp and Facebook Messenger before, the biggest social media giant has yet again rolled out an update for Facebook Messenger which borrows a bunch of features from Snapchat. The feature named 'Facebook Messenger Day' brings the ability to share photos and videos with your friends for just 24 hours after which the shared content will disappear accordingly. The update has been rolled out to both Android and iOS platforms and should soon make way to your device.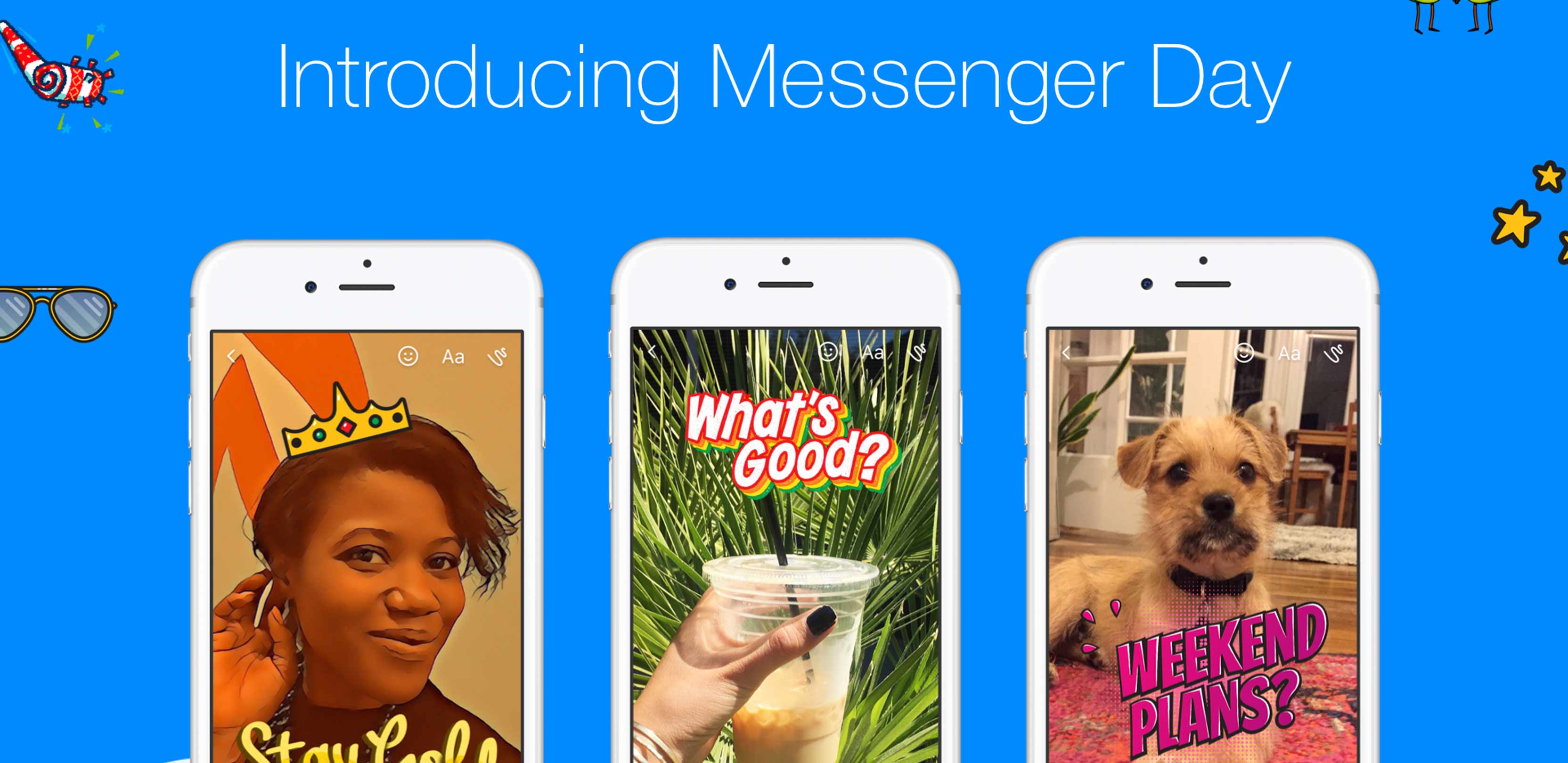 Opening up the new revamped Facebook Messenger app, you will notice that the camera icon at the bottom has now turned into a 'Sun' which indicates the new update features. Opening up the Messenger Camera, you can now add emojis, write text and scribble around your content post clicking or recording it. To share your Messenger Day story with your friend, just hit the arrow button at the bottom. Other than this, you can also send your story to specific Messenger contacts or even save it in your device's gallery. Well, all this sound a lot like Snapchat, right?
But there is more. You can view other user's Messenger Day stories just like Instagram or Snapchat. Moreover, you can also add media content from one of your Messenger's conversation and send it via Messenger Day. In the settings menu, you can edit who can see your content and who cannot.
If you are not aware, Facebook recently revamped the WhatsApp Status feature to make it more like Snapchat or almost Identical to Instagram Stories. Though it brings all the functionalities from Snapchat, users are pouring rather negative feedback for the update. WhatsApp has always been simple and quick, however, the new Status feature takes away that simplicity. Meanwhile, the way things are progressing, there is a high possibility that Facebook might eventually bring a similar kind of feature to its main native app.
Cover Image Courtesy: Mashable