Mydala.com, which offers city-specific deep-discount deals, today introduced an app for BlackBerry devices. BlackBerry smartphone users can now download the Mydala application from BlackBerry App World to explore and buy multiple city specific deals in several categories across India at a touch of a button.
Commenting on this strategic tie-up, founder and chief executive officer of mydala.com, Anisha Singh said, "Mydala is a robust and secure application designed for BlackBerry smartphone users to reap benefits of group buying with ease, while on the move. We also plan to offer BlackBerry users exclusive discounts as they shop on Mydala."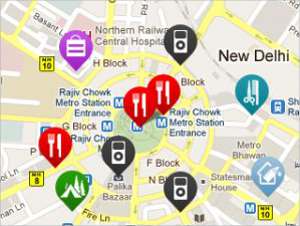 The Mydala mobile application features an in-built-in geo-location feature integrated with Google Maps which allows users to locate live deals nearest to their location.
"The Graphical User Interface (GUI) of the application is very intuitive and user-friendly and lets you view deals in a single-page format with minimal number of clicks. Another highlight of the Mydala app is the integrated payment option that allows users to pay for the deals on the phone itself and receive discounts immediately," said Ashish Bhatnagar, co-founder and chief technology officer of mydala.com.
The company has also introduced Mydala Mall, an online merchant store, where users can view multiple deals by various merchants all at one place.
BlackBerry users can download Mydala application on BlackBerry App World at appworld.blackberry.com.