Eveready has formally announced four new mobile charging products. Three new mobile charging packs, dubbed as Ultima Mobile Power and rapid charging USB charger, were part of the product announcement. New Eveready Ultima Mobile Power UM52, UM 22 and UM 08 Multipack are the mobile charging packs while the UC 05 is the USB powered mobile charger. These new products will be available from both online based retailers as well as offline vendors – electronics retailers.
Smartphones have been getting powerful hardware but the battery life gets consumed entirely. One simply cannot keep hunting for wall power socket all the time and hence there has been rise of the mobile charger packs or juice packs. Eveready has introduced three such mobile charger packs as the Ultima Mobile Power.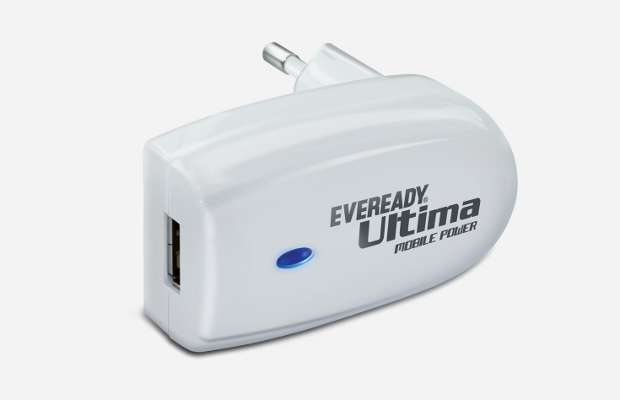 Amritanshu Khaitan, executive director for Eveready Industries told The Mobile Indian, "With the new Ultima Mobile Power series, we are targeting the value segment of consumers in both – rural and urban areas. The next generation of mobile power products for Eveready will carry more charging capacity and will be slimmer."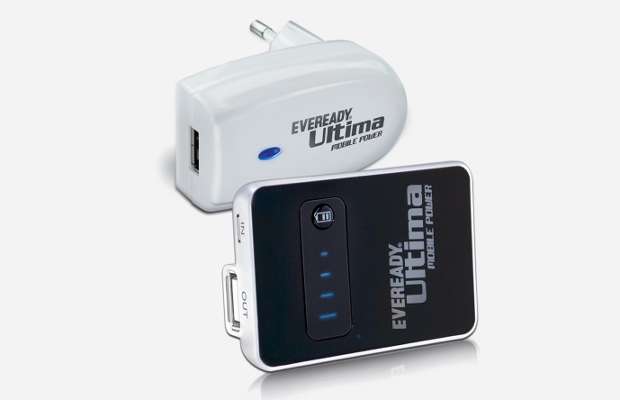 The Ultima Mobile Power UM52 is top of the line product offering high output current of 2.1 amp which makes it usable to charge even the tablets. Offering two USB out ports, the UM52 supports charging two devices at the same time. The UM52 takes about 6-6.5 hours to get recharged completely. Bearing capacity of 5200 mAh, the UM 52 retains charge for a month and come with variety of charging tips to make it compatible with popular smartphones and tablets. Eveready has priced the Ultima Mobile Power UM52 at Rs 3200.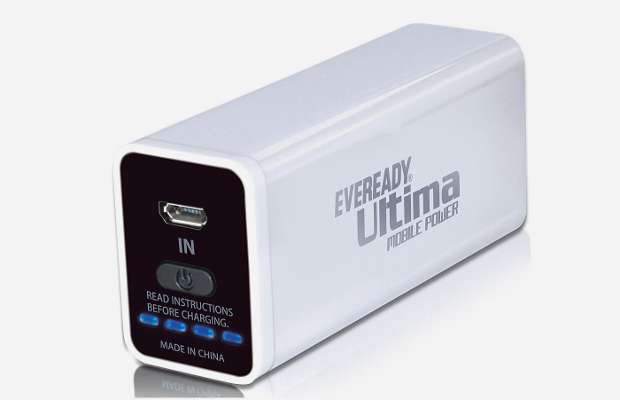 Ultima Mobile Power UM52 offers similar features with high output current of 1 amp and has 2200 mAh capacity. This mobile charging pack recharges in 3.5-4 hours and bundles several charging tips to be compatible with variety of smartphones. Eveready Ultima Mobile Power UM52 costs Rs 1600.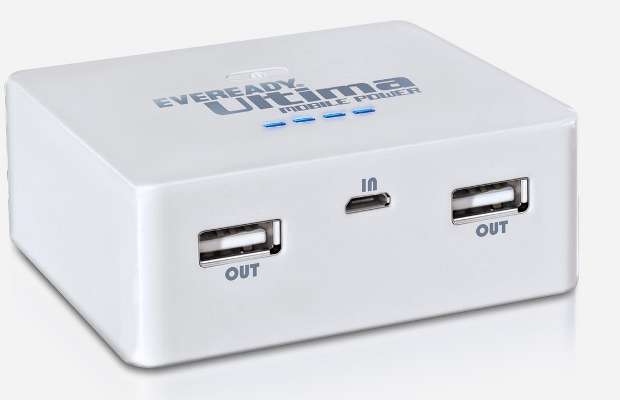 The Eveready Ultima Mobile Power UM08 Multipack is a duo of the mobile charger pack and a USB powered wall charger. The mobile charger pack carries 800 mAh capacity and has dual coloUr LED indicators for the charging strength and status. It can be easily charged in 3.5 hours using a wall power socket or USB port from a computer. The bundle costs Rs 1,200.
Finally the rapid USB charger – Ultima Mobile Power UC 05 with output of 1 amp can be used with all mobile phones that support USB charging. The UC 05 charges most USB powered devices rapidly when connected to the wall power socket. This rapid USB charger is available at a price of Rs 400.
Supporting large number of USB powered smartphone and tablets, Eveready has tried to address the entry-level to premium smartphone charging packs segments.