Epson, the Japanese electronics company, is bagged the numero uno position in theInkjet category beating HP in terms of value and volume.
The latest Hard Copy Peripherals (HCP) Quarterly market report for 2017 Q1 of International Data Corporation (IDC) said, "Epson captured 42.9% of the Inkjet market by volume, while HP's market share declined to 39.4 %."The report further adds, "Epson's Value market share has increased to 51.8% while HP has declined to 34.8%."
As per the report, InkTank printers are gaining popularity due to the low cost of ownership which comes out to7 paise for black and 18 paise for colour printouts.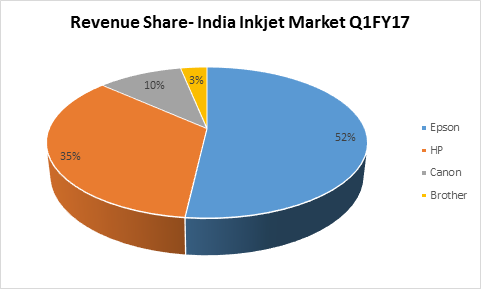 The report also reveals that for the first time in six quarters, the Printer market has registered growth with shipments reaching 7,99,164 in Q1 2017.