Dyson is all set to enter the Indian market with the launch of three new products namely as Dyson Pure Cool Link Air Purifier, Supersonic hair dryer and V8 cord-free vacuum. All the products will be available from January 2018, though there is no information about the pricing at the moment.
Dyson Pure Cool Link Air Purifier
Starting with the new air purifier, it comes come Air Multiplier technology that draws in a small amount of air to produce high-velocity airflow. The device comes loaded with a 360-degree HEPA filter that contains over 6.3 metres of HEPA constructed microfibers. The company claims that the filter can remove 99.95 percent of allergens and pollutants as small as 0.1 microns from the air. Additionally, a layer of activated carbon granules traps odours and toxins like paint fumes inside the filter.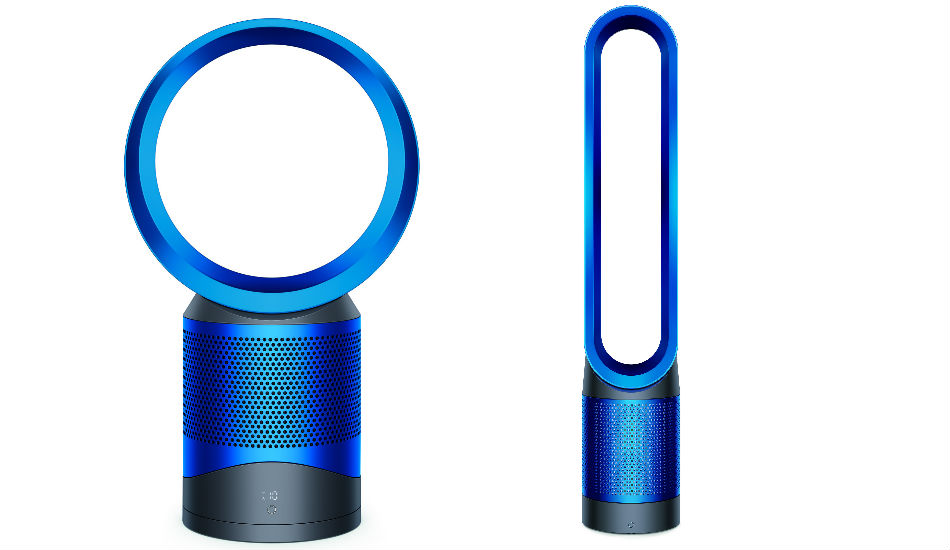 Further, the air purifier has three sensors inside the machine that monitor VOCs (volatile organic compounds), particulate matter (PM) and temperature/humidity. The filter and other functions can be monitored through Dyson Link app, which is available on both iOS and Android platforms. The device is available as a tower and desk purifier. There is an automatic night-time mode, through which the machine minimizes the sound and dims LED display.
Dyson Supersonic hair dryer
The hair dryer from Dyson comes loaded with some really interesting features. To start with, it features Dyson digital motor V9 that spins 110,000 times a minute at one inaudible frequency. The company says that it is their smallest, lightest, most advanced digital motor.
The hair dryer also sports an Air Multiplier technology that velocity of air, and volume of air for quick drying. The brand says that the volume of air coming out of the hair dryer is 3x that going into the motor. Further, it comes with a double stacked, interwound heating element with a hole through the middle.
Dyson engineers developed algorithms that measure exit air temperature 20 times a second. This is communicated to a microchip, which controls the heat of the air leaving the machine to ensure it is never above150 degrees, so it does not damage your hair. The Dyson Supersonic hair dryer creates a focused jet of temperature controlled air, angled at 20-degree for controlled, drying and styling. This allows you to dry and style at the same time.
Dyson V8 cord-free vacuum
Coming to Dyson cord-free vacuum, one can easily switch between handheld and stick modes to clean different places. The vacuum is cord-free and comes with a docking and charging station. The device is powered by Dyson digital motor V8 along with cleaner head technology. A direct-drive cleaner head with stiff nylon bristles removes ground-in dirt and pet hair from carpets, while a soft roller cleaner head removes large debris and fine dust from hard floors simultaneously.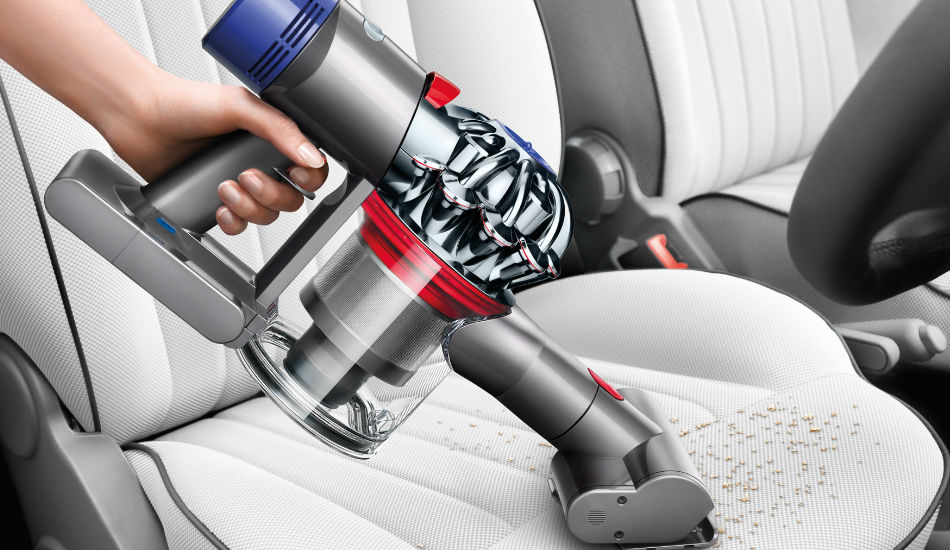 The dirt is ejected hygienically as a rubber collar slides down the shroud, scraping dirt off. This enables the user to hygienically drive out trapped dust and debris in a single action, with no need to touch the dirt. The cord-free vacuum cleaner comes with up to 40 minutes to battery life on a single charge and there is a battery runtime indicator that gives a visual indication of cleaning time remaining.