A couple of months after unveiling the Airwrap hair styler, Dyson has now expanded its air purifier range with the launch of the Dyson Pure Hot+Cool air purifier in India. The device detects airborne particles and gases and displays pollution levels and controls on the LCD screen, all for an woopingasking price of Rs 52,900.
The Dyson Pure Hot+Cool Air Purifier offers fast and even room heating in winter, powerful cooling in summer and efficient purification through all seasons. The devices feature a new LCD that shows the particles and gases and automatically senses using a unique Dyson algorithm in real time. This is also helped by lasers which identify fine particles, a sensor which detects Volatile Organic Compounds and another sensor which measures relative humidity and temperature.
The Air Purifier comes with a 360 vacuum sealed Glass HEPA and activated carbon filters which are able to capture 99.95 percent of ultrafine particles such as allergens and pollutants. With the help of Air Multiplier technology, 350-degree oscillation and an intelligent thermostat, the Dyson device will be able to provide fast, even room heating without wasting energy and also preventing overheating.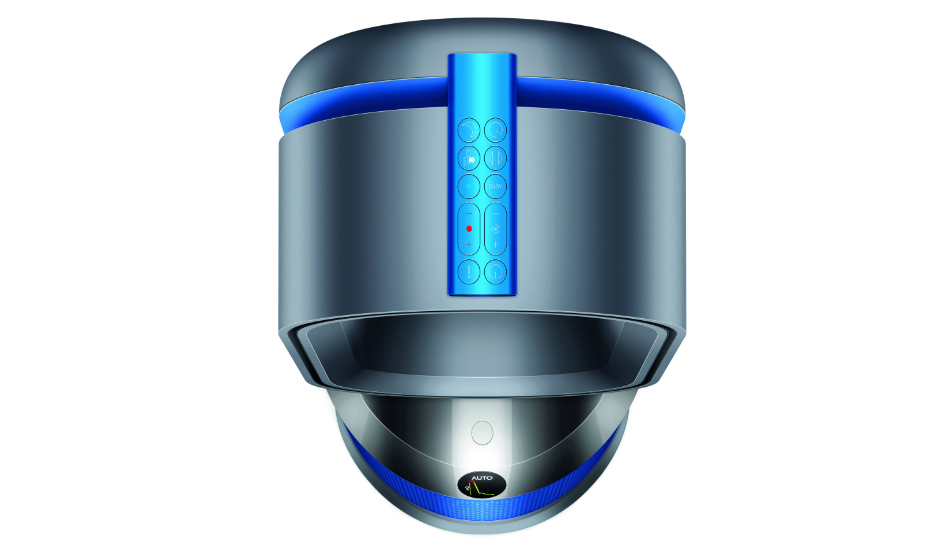 The Dyson Pure Hot+Cool comes with two modes – Fane mode and Diffused mode. The fan mode is switched on to maintain airflow projection out the front of the machine when used to cool down a room in the summer. In the Diffused mode, a baffle in the amplifier moves to block the front aperture, diverting air through the rear, thus using less energy and generating less noise. The device has also been certified as Asthma & Allergy friendly.
In terms of control, the latest Dyson Air Purifier comes with a magnetised remote control that can be neatly stored on top of the machine. The device also comes with Alexa voice support and can thus be triggered using voice commands. There's a Dyson Link app which can be download on an iOS or Android phone to track indoor and outdoor pollution, temperature and humidity levels and thus control the machine handsfree. Users can preset intervals ranging from 15 minutes to 9 hours using the included sleep timer and there's also a Night time mode when need to be monitored under quiet conditions.
The Dyson Pure Hot+Cool Air Purifier is available in White/Silver and Iron/Blue colour options for an asking price of Rs 52,000 and can be purchased across multiple offline and online channels in India.