US-based mobile accessories maker Belkin has launched WeMo, a line of simple, modular home automation products that allows household electronics to be controlled from anywhere using a mobile app on a smartphone or tablet. It was launched during the CES event in Las Vegas, USA.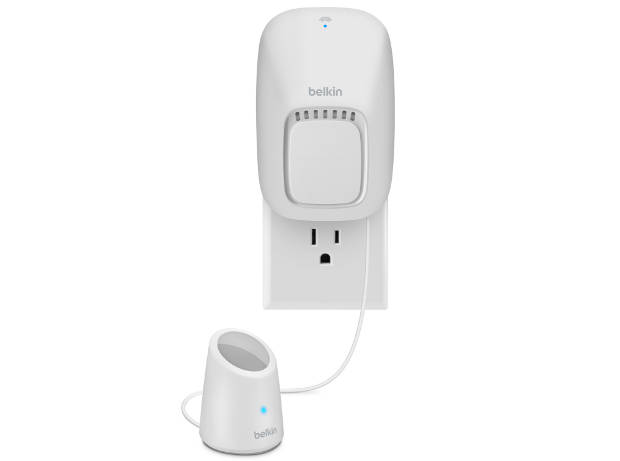 Consisting of two initial products, the WeMo Home Control Switch and the WeMo Motion Sensor, WeMo is a customisable, accessible home automation solution designed to simplify home maintenance and bring peace of mind to busy families and individuals on the go.
WeMo works with a home's existing electrical system and requires only a WiFi network and free smartphone app to set up and control. Simply plug the WeMo Home Control Switch into any electrical outlet and then plug in any device, such as a lamp, into the WeMo Home Control Switch. Through the free smartphone app, the item then can be turned on or off remotely or scheduled to turn on and off at set times. The second product in the line is the WeMo Motion Sensor, which works with the WeMo Home Control Switch to make your device react to motion. Used together, WeMo can create a home environment that can turn a light on when someone walks in a room, or off when no one is present.
"Traditional home automation often involves expensive custom installation, but WeMo uses familiar technology to create a plug-and-play solution for controlling gadgets and appliances remotely and is simple enough for the entire family," said Kevin Ashton, general manager for Belkin. "WeMo is designed to make the technical part of life easier, so you have more time to enjoy the spontaneous and organic moments in life that we all cherish. It's home automation for the rest of us."
The WeMo Home Control Switch and WeMo Motion Sensor will be available in summer 2012 at major retailers in the United States and online at Amazon.com and Belkin.com. The free WeMo app also will be available for download in summer 2012.
WeMo Home Control Switch is priced at $49.99 (Rs 2542 approximately). It is a plug that becomes a programmable on and off switch for any household device, from fans to lights. With this, you can turns devices on or off from anywhere by using a smartphone. You can create schedules for devices to turn on or off. But you need to connect it to a WiFi network to use it and also you need to download the free WeMo app installed on your phone.
You can, however, buy the WeMo Motion Sensor with the Home Control Switch for $99.99 (Rs 5200 approximately). The WeMo Motion sensor detects movement, and devices plugged into the WeMo Home Control Switch can be programmed to react to motion. It also requires the WeMo app.
(With inputs from Nilabh Jha who is hosted at Las Vegas by Qualcomm)