With all operators reducing their data tariffs for 3G services, the question that comes to mind is which is the best operator in terms of prices now? Sadly, the answer is a difficult one as all of them have very similar pricing models. As a consumer you will have to look at the details to find the cheapest plan, but we've done the hard work and compared all the 3G plans offered by operators like Airtel, Aircel, BSNL, Idea, Reliance, Tata Docomo, and Vodafone.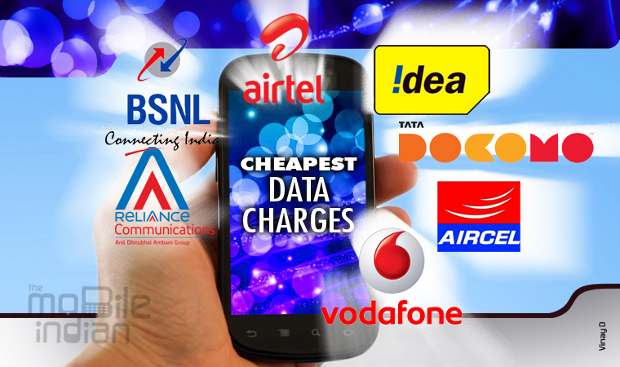 Have a look.
###PAGE###
Sachet plans
These plans are best for short term use. Each sachet plan works for a certain number of days-1, 3 or 7. All the operators are offering very similar plans in this category. For example, in the single day plan, Aircel and Tata Docomo offer 50 MB for Rs 8 and Rs 5, respectively. However, Aircel is better because its plan is unlimited though the connection is slower at 3.6 Mbps (126 Kbps after 50 MB). Vodafone is the worst as it offers 25 MB for Rs 26. Airtel and Idea Cellular on the other hand offer 30 minutes of use for Rs 11 and Rs 7 respectively. Reliance has no sachet plan among its new plans. We feel Aircel is the cheapest in this category.
In the three day category Aircel is the only provider that offers unlimited data at Rs 17 at 3.6 Mbps for the first 100 MB and 126 Kbps speed after that. Idea and BSNL offer 100 MB for Rs 26 and Rs 25 respectively while Tata Docomo is cheaper at Rs 19 for 150 MB of data. Here again Aircel is more attractive due to its plan being both cheaper and unlimited. If you want faster speed, however, Aircel is much slower compared to the 7.2 Mbps speed offered by others.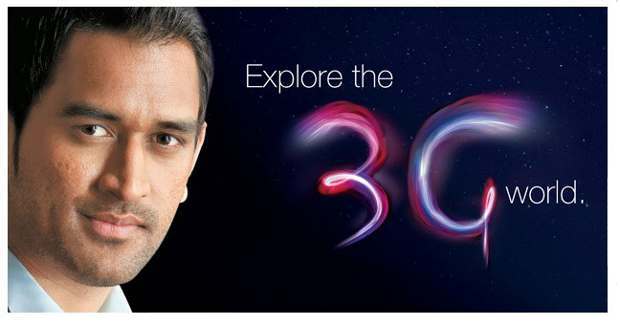 Among the seven day packs too Aircel's is the cheapest with unlimited data for Rs 37. The first 200 MB is at 3.6 Mbps and beyond that the speed is 126 Kbps. Meanwhile, Airtel, Vodafone, and Tata Docomo offer 150 MB for Rs 49, Rs 44, and Rs 39 respectively.
BSNL is the only operator with a 15 day pack, which offers 200 MB data for Rs 50.
###PAGE###
Data packs
The second kind of 3G packs are by data volumes. 1 GB data across operators costs Rs 250, with Aircel being the only operator offering unlimited data (1 GB at 3.6 Mbps and 126 Kbps speed after that) for Rs 198. Reliance's plan is also attractive as it costs 20 paise per MB after the 1 GB limit and a bill limit of Rs 1,250; while other operators charge Rs 2 to Rs 3 for every MB of data post this limit, and BSNL charges Re 1. BSNL is also cheaper as it offers 1.25 GB for Rs 250.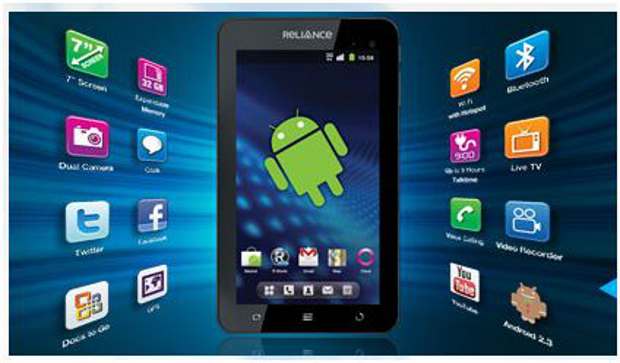 2 GB packs cost Rs 450 across operators. Reliance doesn't offer a 2 GB plan and BSNL offers 2.5 GB for Rs 450. Aircel is cheaper here too, with an unlimited pack for Rs 399 (the first 2 GB at high speed.
Only Airtel and Vodafone offer 3 GB packs, which Airtel offers for Rs 675 (though with this pack it offers cheaper data beyond the pack and a bill cap of Rs 2,000) and Vodafone is offering it at Rs 650. 4 GB costs Rs 750 and is offered by Airtel and Idea only.
5 GB is offered by Vodafone for Rs 850; while Reliance offers unlimited data for Rs 750 and Aircel does so for Rs 697, but since Reliance offers speeds up to 21 Mbps versus the 3.6 Mbps of Aircel, we think Reliance has a better deal. BSNL also offers 5 GB for Rs 750.
The next stop is 10 GB for which Airtel charges Rs 1,500 and Idea charges Rs 1,499, both of which are expensive compared to the Rs 997 unlimited plan at 7.2 Mbps speed from Aircel and the Rs 950 unlimited plan from Reliance. Reliance also offers a Rs 1,250 unlimited pack with 15 GB high speed data.
###PAGE###
Unbundled usage
Airtel, Idea and Vodafone are on the same page and charge 2 to 3 paise per 10 KB (or Rs 2 to 3 per MB), while Reliance is charging only 20 paise per MB in its only limited pack.


Tata Docomo is charging an exorbitant 10 paise per 10 KB (Rs 10 per MB); Aircel only offers unlimited packs, BSNL charges Rs 1 per MB.
###PAGE###
Verdict
Aircel's is clearly the cheapest 3G tariff across packs. However, its speed is slower at 3.6 Mbps for all but the costliest plan. Reliance also has very attractive plans but hasn't announced any new sachet plans and therefore might not attract sporadic users.
Airtel, Idea Cellular, and Vodafone more or less match the pricing amongst them and are not really very attractive. Vodafone is the most expensive of the three. Tata Docomo is the worst of the lot with very limited options, none of which is unlimited and on top of that the operator has the costliest unbundled usage charge, so if you exceed your data limit you will pay very heavily.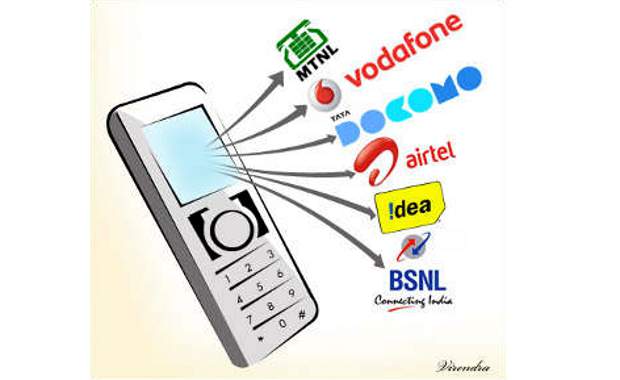 BSNL also has some good plans, but since it does not have a very systematic way of presenting tariff plans on its site, it gets really confusing to figure out which plan is available and which is not.
This story, however, doesn't cover certain offers being made by operators from time to time. For example, Tata Docomo offers 1 GB data for just Rs 4 when a customer recharges for Rs 245. So keep your ears and eyes open for such offers.