At the Consumer Electronics Show 2019 in Las Vegas, Intel's Mobileye announced its partnership with Great Wall Motors to integrate ADAS systems ranging from L0-L2+ onto a wide range of vehicle models over the next three to five years. Additionally, Intel demonstrated safety standards that should be in place when using automated vehicles and also projected plans to employ Autonomy to China's Public Transportation and the Entertainment sector, the latter through a partnership with Warner Bros.
First up, Intel has secured a collaboration between Mobileye and Great Wall Motors to explore the development of higher autonomous systems. Intel and Mobileye will be working closely to innovate computing, safety and mapping that will be needed to develop future L2+ semi-autonomous capabilities. With help from Mobileye and GWM, Intel will be able to deliver adaptive cruise control, lane-keeping assist and other advanced manoeuvres in more complex driving scenarios.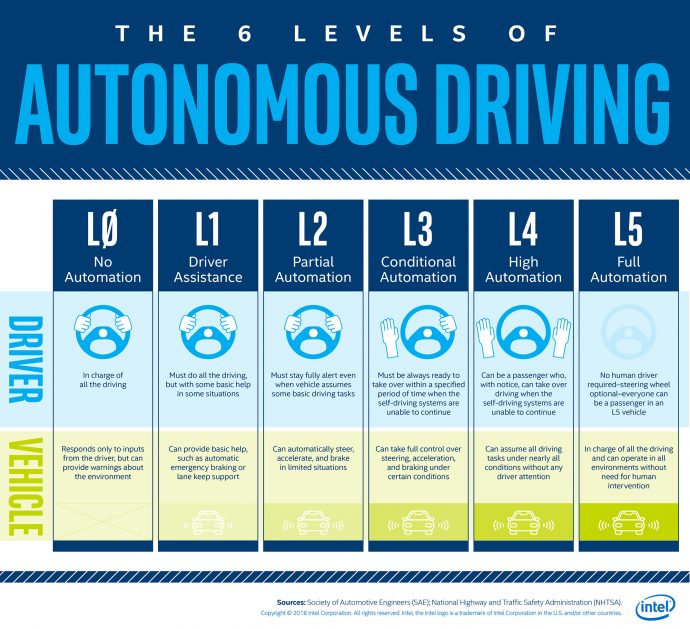 Intel has also acknowledged that European auto technology supplier Valeo has embraced safer automated vehicle (AV) decision-making and has thus agreed to collaborate on standards development in Europe and elsewhere. With safety being one of the biggest roadblocks to AV adoption, Intel has stressed that demonstrable assurances are needed so governments know when it's time to grant AVs the license to drive. Intel will work with Valeo who will collaborate on policies and technologies intended to bolster the adoption of AV safety across the globe.
Speaking about the latest development, Intel senior principal engineer, Jack Weast said: "The adoption of RSS by our global partners and their willingness to invest in an RSS-based safety standard demonstrates their serious commitment to a safer autonomous future".
Intel's Mobileye division has also announced that it has partnered with Beijing Public Transport Corporation (BPTC) and Beijing Beytai to commercially deploy autonomous public transport services in China. The companies will employ a level-4 autonomous vehicle (AV) kit which is a turnkey driverless solution comprised of hardware, driving policy, safety software and map data. The end-to-end autonomous technology solution is designed to retrofit vehicles with autonomous capabilities that help effectively minimize automobile accidents.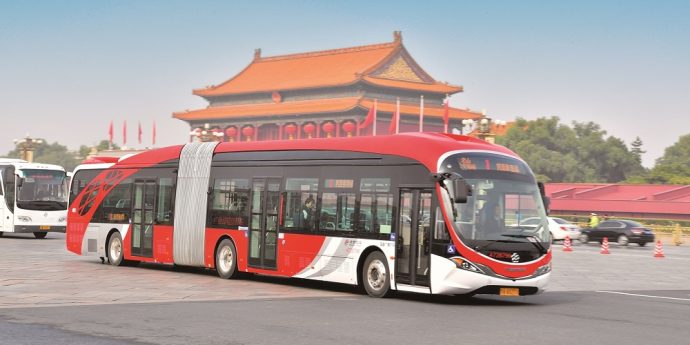 Mobileye's AV Series offers necessary hardware to enable full autonomy in vehicles, including cameras, cables, modem, GPS and additional mechanical components, all powered by the 5th generation EyeQ® SoC – purpose-built for low cost and low power consumption specifically for autonomous driving, with premium deep learning and performance efficiency.
Intel has also collaborated with Warner Bros. to demonstrate the potential of autonomous driving in the field of entertainment with a first-of-its-kind concept car at CES 2019. The car transports guests to Gotham City and offers a virtual ride with 270-degree viewing. The Intel Warner Bros. autonomous vehicle is a 2019 BMW X5 on the inside and is equipped with advanced technology, a large-screen TV, projectors, mobile devices, sensory and haptic feedback, and immersive audio and lights.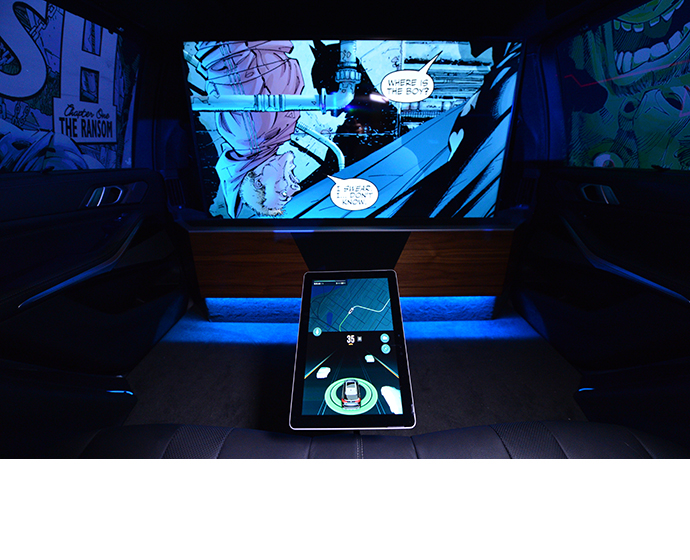 Beyond reimagining in-car entertainment, the car includes interactive communications to keep riders informed and comfortable, while also demonstrating in real-time how Intel's RSS model can help keep them safe. Warner Bros. and Intel will gather real-world feedback from passengers through a series of test drives and pilots this year on the Warner Bros. Studio lot.