Just a day after announcing their thinnest gaming laptop in the Alienware m17 notebook, Dell has now announced a host of new products under its Latitude, XPS and Inspiron portfolios and software experiences at the Consumer Electronics Show in Las Vegas. The new line of Dell products includes the Latitude 7400 2-in-1 convertible, the improved XPS 13 with a top-mounted webcam and the Inspiron 7000 2-in-1 with full-size pen garage support, all of which will be made available before the end of Q1 2019.
Dell Latitude 7400 2-in-1
The new Latitude 7400 2-in-1 is the world's first PC to use a proximity sensor which is enabled by Intel's Context Sensing Technology1. The 2-in-1 device this uses ExpressSign-in to detect user presence and thus wakes the system and immediately scans for facial recognition to log in with Windows Hello. The Latitude 7400 is also what Dell calls the world's smallest commercial 14-inch 2-in-1 and comes with a variable-torque hinge that can be easily opened.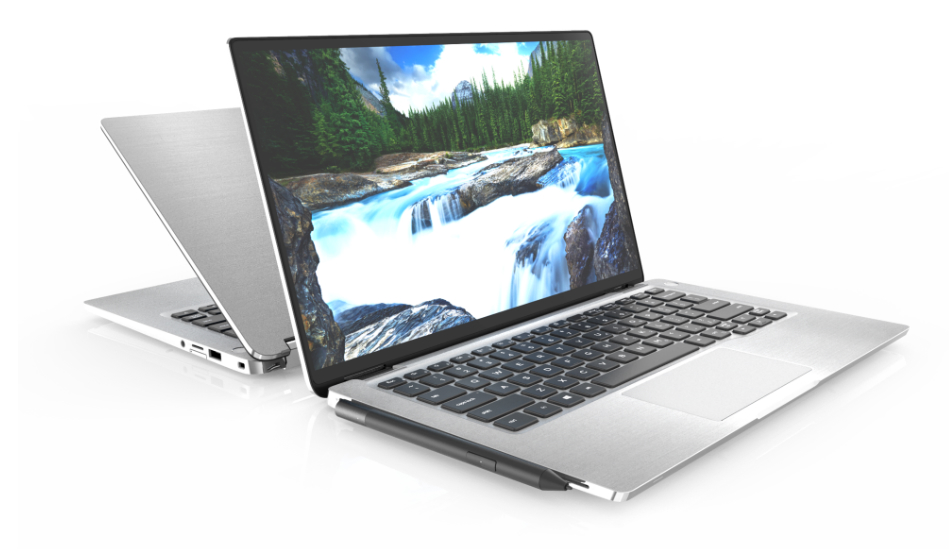 The latest Latitude PC comes in a new Titan Gray machined aluminium finish and also delivers the longest battery life in its class, with an expected run-time of 24 hours on a single charge. It's supported by Dell's ExpressCharge technology which charges up the battery to up to 80 percent in just an hour.
The new Dell Latitude 7400 2-in-1 will be available early March, starting at $1,599 (approx. Rs 1,12,500).
Dell XPS 13 (2019)
Dell has upgraded its 13-inch thin and light XPS 13 with a new top-mounted innovative webcam for a better video experience and a new frost colour option. The webcam measures in at just 2.25mm and thus enables the XPS 13 to maintain its bezel-less InfinityEdge display and Dolby Vision support. Dolby Vision transforms the entertainment experience with ultra-vivid picture quality, up to 40 times brighter and 10 times better black.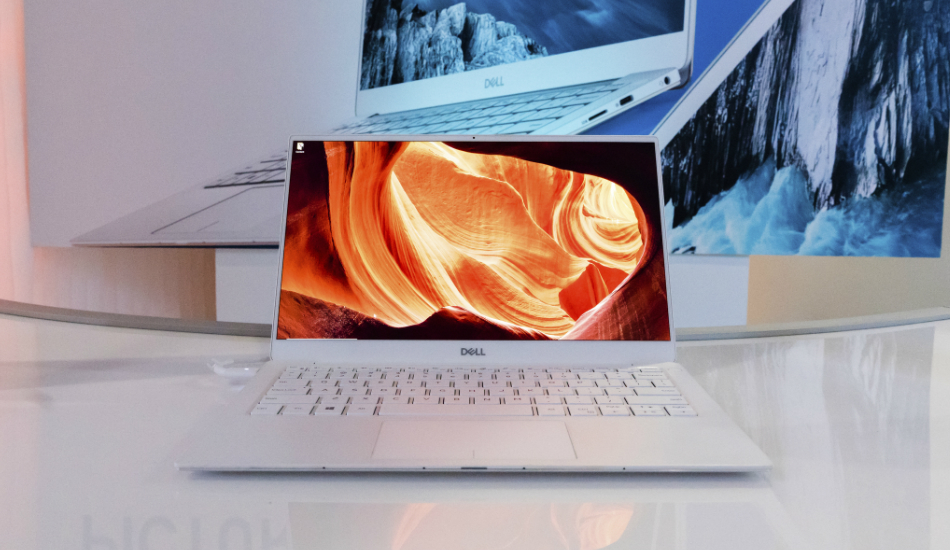 The latest Dell XPS 13 laptop is powered by the latest quad-core 8th Gen Intel Core processors, which is housed inside an arctic white woven glass fibre interior and an anodized exterior.
The new Dell XPS 13 will be available February, starting at $899.99 (approx. Rs 63,300).
Dell Inspiron 7000 2-in-1
The new 13-inch and 15-inch Inspiron 7000 2-in-1 devices feature the latest 8th Gen Intel ® Core™ processors, upscale design with an aluminium body, narrow borders and a diamond-cut finish on the click pad edge. The hinge now allows room to include a full-size Active Pen and a new keyboard that integrates the power button and fingerprint reader into a new power key.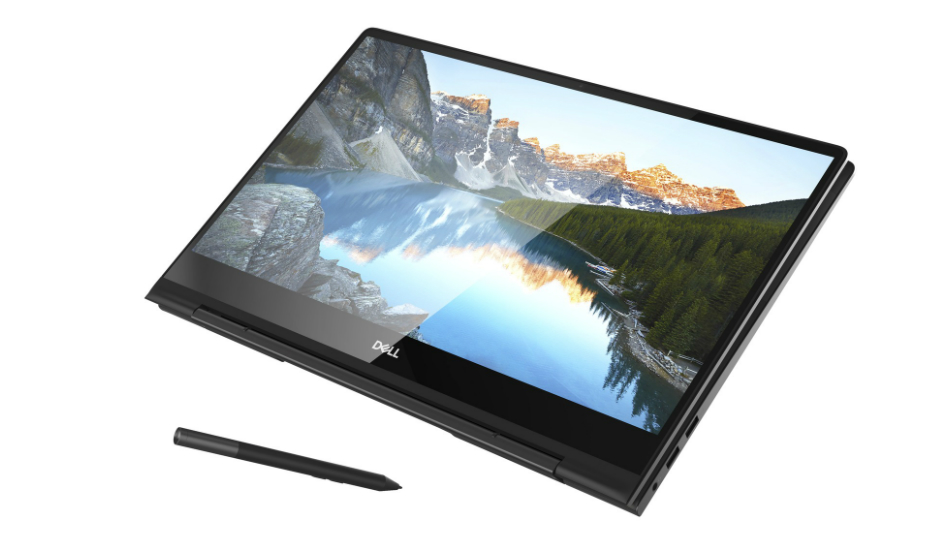 The new Inspiron 7000 2-in-1 devices also feature Adaptive Thermal technology enabling the system to adjust its performance profile based on how a customer is holding it. The device changes power profiles to generate less heat when watching movies on a lap and ramps up to full power for productivity on a desk.
The Dell Inspiron 7000 2-in-1 will be available midway through this year.
Additionally, Dell has updated its Dell Cinema suite with updates to CinemaColor, CinemaSound and CinemaStream. CinemaColor 2.0 now features Dolby Vision, CinemaSound 2.0 feature Volume, bass and dialogue enhancements and CinemaStream 2.0 enhances the video streaming experience with up to 10x less buffering and up to 6x improvement in video quality.
As part of the upgrades, Dell will also add OLED and 240Hz displays to its 15-inch notebooks including the Dell XPS 15, Alienware m15 and Dell G7 15.
Speaking about their latest upgrades, Dell Client Solutions Group President, Sam Burd said "CES is the first show of the year, and with January often marked by ambitious resolutions, Dell comes to CES with new products that empower people to fulfil their highest potential. We're driving innovation and delivering devices and experiences to make work and play more fluid and enjoyable".