After its unveiling of Sony Bravia 4K OLED televisions and a new lineup of wireless earphones and speakers, Sony has also announced a new range of products at the Consumer Electronics Show 2018.
The list includes the Sony 4K Ultra Short Throw Projector (LSPX-A1) at $30,000 (approximately Rs 19,12,000), Sony MP-CD1 Mobile Projector at $399 (approximately Rs 25,550), Sony CCB-WD1 Camera Control Box for $700 (approximately Rs 44,500) and Sony Dolby Atmos Speaker (SS-CSE).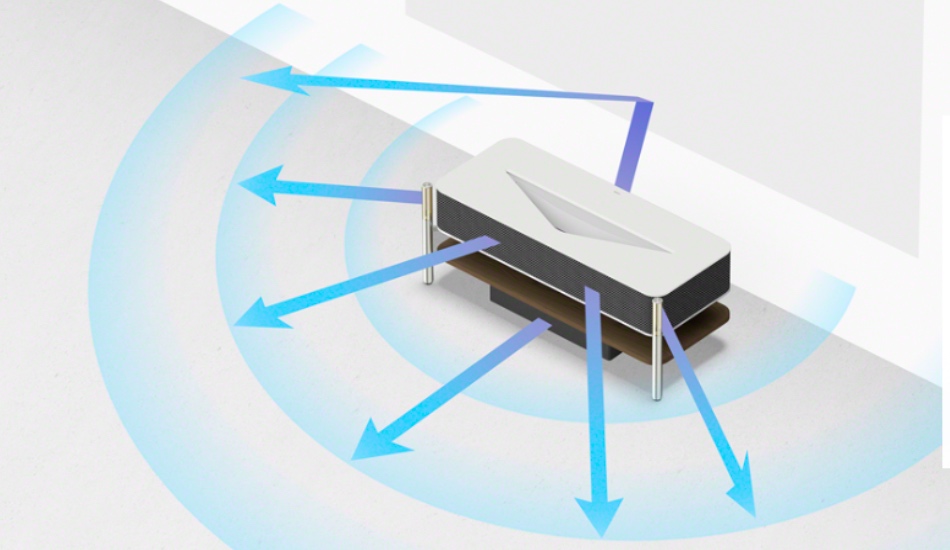 Sony LSPX-A1 Ultra Short Throw Projector
The Sony 4K Ultra Short Throw Projector (LSPX-A1) sits next to the wall and is equipped with an Imaging Technology which allows it to project 4K HDR content up to 120-inch on the wall with the resolution of 4096×2016 pixels. The projector comes with the six-speaker audio system, glass tweeters, a trio of mid-range speakers and a subwoofer. The projector weights 75 kg in total weight including shelf board and speakers.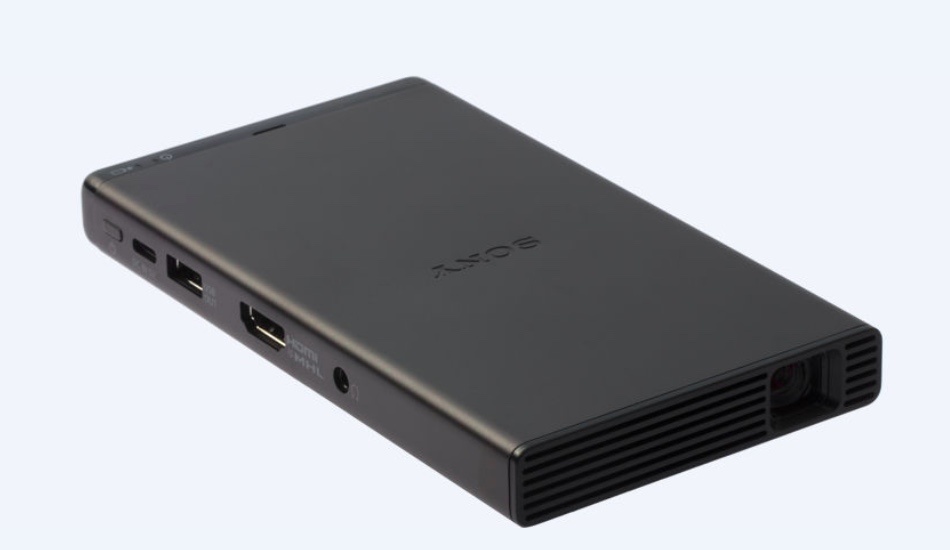 SonyMP-CD1 Mobile Projector
Moving to the Sony MP-CD1 Mobile Projector, as the name justifies, it is a pocket-sized device, which the company claims to packs an ANSI 105-lumen technology for bright and dynamic pictures. And can be used with media-streaming dongles, smartphones, laptops and gaming consoles.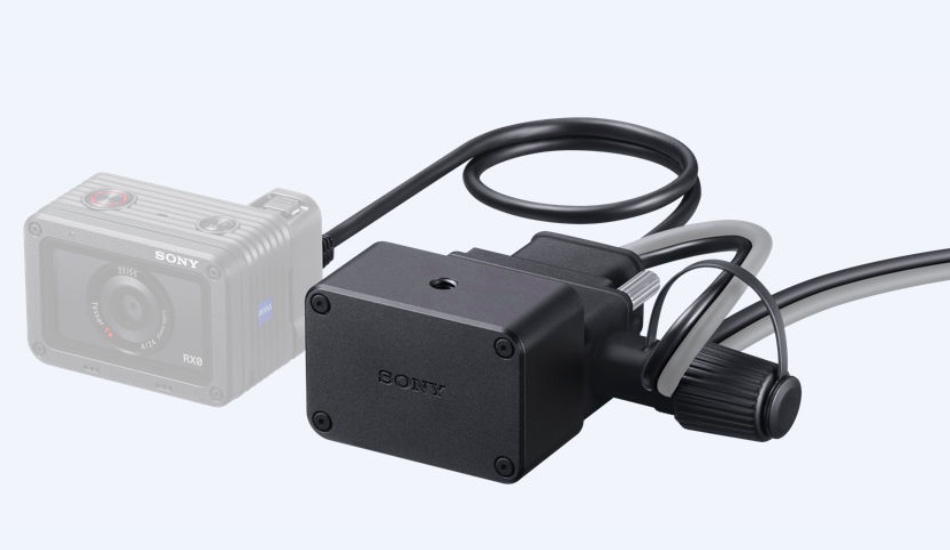 Sony CCB-WD1 Camera Control Box
One can attach an HDMI dongle to provides wireless connectivity for many laptop computers and smartphones. The HDMI and USB ports on the MP-CD1 accept a variety of media-streaming devices/dongles, to stream YouTube or Netflix content for up to 2 hours with its 5000mAH battery.
You Might Also Like
The Sony CCB-WD1 Camera Control Box is specially designed for Sony RX0 action brings in the power and connectivity to match and shoot multi-camera up to 1007 RX0 action camera at the same time. It is designed for remote camera control, image file management, and video sync. The device will start shipping in February.
SonySS-CSE Dolby Atmos Enabled Speakers
The Sony SS-CSE Dolby Atmos Enabled Speakers is a new member of the CS-Series, specially designed to be placed on the top of the SS-CS3 floor-standing speakers and SS-CS5 bookshelf speakers. The up-firing devices have an angled designed which reflects the sound from the ceiling to the party for an over the head audio effect. Equipped with the Dolby Atmos, the speaker operates at a frequency range of 70Hz-32000Hz. The price and availability are not announced yet but are expected to sell in the late second quarter.