In India broadband access is still in its infancy but with 3G round the corner, the future seems to hold promise. However, 3G is a costly promise as operators have spent huge amounts to buy spectrum, and so prices of 3G services are unlikely to come down. And unlimited plans are a distant dream unlikely to be fulfilled since operators have got just 5 MHz of spectrum which cannot take the load of too many people using unlimited plans.
Therefore, both operators and users are looking at means to get broadband access at affordable costs without overloading the network. And it is here that WiFi has a role to play, so much so that a 3G operator is already planning to start a service that will automatically transfer a user to the WiFi network whenever he visits a partner WiFi hotspot. This, as stated earlier, will reduce both cost to the end user and congestion in the network.
"The next wave of WiFi is becoming a mobile operator phenomenon, and it is our business to help telecom operators enter the WiFi business with speed to market and a reduced cost and risk profile, without a need for additional capital investment," comments Evan Kaplan, president and chief executive officer of iPass, a global provider of WiFi solutions.
Cost: 3G vs WiFi
There are 15 operators offering data services across India under different data plans and about 10 internet service providers offering wired and wireless data services.
While 3G services in the country are new and there are few unlimited plans with usage caps (after the data cap limit you are back to 2G speeds), and most plans are costly, wired services and wireless services over WiFi and WiMax have unlimited plans for as little as Rs 650. Users can install WiFi modems at home or in their offices and can connect up to six devices at no extra cost.
In landline based networks such as Airtel, BSNL and MTNL, unlimited data plans start at Rs 650 and offer consistent performance. CDMA services like Tata Photon plus, Reliance Netconnect and MTS MBlaze offer unlimited plans for Rs 750 and above and there are WiFi dongles available which can be accessed through up to six devices to share this network. Similarly, WiMax operators like Tikona also offer WiFi modems.
So all in all, WiFi turns out to be a cheaper option than 3G services and is also better when you are or not traveling. Though, you can certainly keep moving around within your home or office where there is a WiFi network.
Another good thing about WiFi is that it works in unlicensed bands of spectrum, which means that nobody needs to pay for the spectrum. This is not the case with 2G, 3G or WiMax, for which telecom operators need to pay a big sum of money to the government. This keeps the cost down for WiFi hotspots.
User experience
The fact that WiFi is usually better than 3G networks is a no-brainer. The situation might change when faster 4G networks come along. We don't know whether users prefer WiFi networks because it helps them offload some data from their data plan or because it provides better user experience, or because of both these reasons.
Mobile broadband networks provide data to the services in sachets, as well as weekly and monthly packages. Users can currently consume data through web browsers in their mobiles or through apps and social networks. Service providers are still rolling out 3G services and that's why those who have subscribed to 3G experience patchy service, such as the 3G icon being present on their mobile screen at times and disappearing at other times.
Most users love to watch videos on their mobiles, but it is difficult with the current 3G services. Even if it is possible to watch videos sometimes the service is not consistent in different areas.
WiFi, on the other hand, provides better user experience, unlimited downloads, and is more affordable, though it is currently limited to WiFi hotspot areas so that if users are out of their homes, offices etc, they lose access.
WiFi networks can also be accessed by multiple devices.
If current charges are taken into account, most users in India don't pay more than Rs 1,000 per month for their wired internet connection. WiFi routers can be bought for just Rs 700-1,200 extra, but users should expect to pay more when the WiFi coverage area and service standards improve. Another positive for WiFi is that nobody needs to pay for spectrum since these signals are short range only, therefore there is no interference and hence no need to buy spectrum in an auction.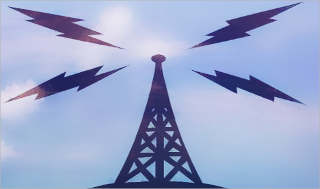 Earlier, the WiFi Alliance, a non profit international association which certifies interoperability of wireless networks, had proposed a standard that would make sure mobiles switched automatically to public wireless hotspots, and it is soon going to be real with one of the major WiFi service providers implementing such a service for a 3G service provider in India.
The WiFi Alliance wants the WiFi experience to be as seamless as possible. Recently, iPass created a new offering for mobile operators through which they could, in simple terms, charge for access to quality WiFi services. It appears that WiFi is slowly graduating from being the preferred networking method for geeks to become essential for all mobile devices.
WiFi is likely to become a very different networking method from what we currently know it to be. As more and more devices begin to look for WiFi signals wherever they can, operators will add extra layers of security to their networks and almost the same level of authentication which is currently seen in cellular networks.
While the concept is definitely great, users shouldn't expect such a sophisticated service to be free of charge, as is currently the case with WiFi. Unlike 3G and 4G, WiFi doesn't have any big backer, but it is increasing incrementally in size. As more and more homes and offices get connected with WiFi hotspots also increase in number and we will soon have enough areas covered by WiFi to keep users connected to the internet through their handsets most of the time.
Many operators in India are beginning to offer WiFi in apartments, so it's only a matter of time before such services are available for many more users in India.
Currently, the user experience is better on WiFi compared to 3G networks but the latter is still being rolled out in the market. WiFi can go on to become more popular if it continues to provide good user experience, remains affordable and increases its reach to cover more ground.