We're just a couple days away from the Apple's launch event of the next trio of iPhones but that hasn't brought down the intensity of the leaks any bit. Weeks after the iPhone XS renders surfaced on the internet, we now have the more affordable 6.1-inch LCD iPhone which will possibly be called the iPhone Xc.
The pictured were submitted from leaker Ben Geskinwho said these images were not of the real device but its dummy pieces. However, upon reshaping these images, the leaker said that these are actually the "real deal". The leak reveals the basic design layout which isn't surprising – there's a glass back and single camera at the rear end. The glass panel in itself is decorated in white, space grey, pink and red colours, which means Apple might not be waiting until spring 2019 to start selling the Product RED version of the latest iPhones.
In addition to the abundance of colour options, the iPhone Xc will also bring dual-SIM functionality to its users which is yet to be a 'first' in the company's history. That said, there's also a chance that the support for two SIMs will only come to one of the three devices and that could mean Apple might be limiting such a feature to its standard iPhone XS. The second SIM slot could also be an available option for the markets where they need them like India and China.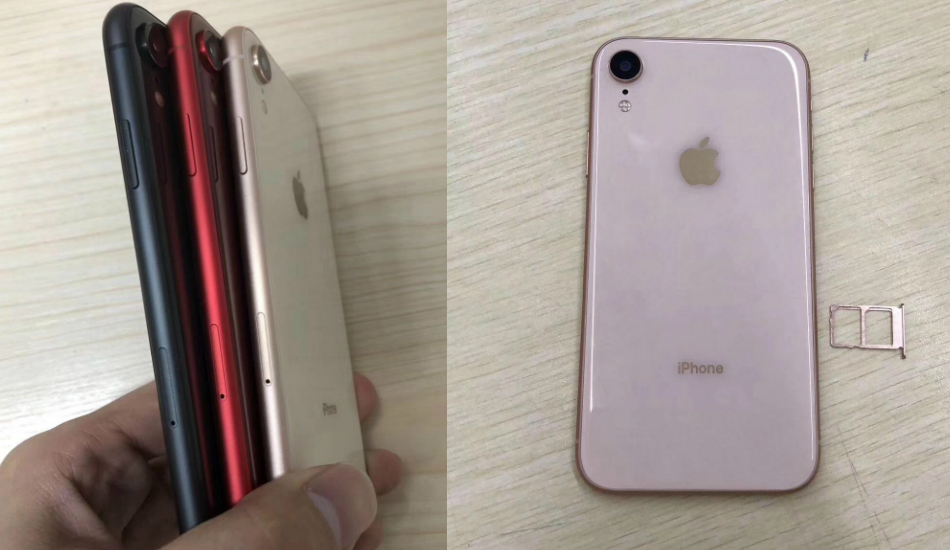 The most exciting part of the leak is surely the name of the new device – iPhone Xc. It brings some weight to the fact that Apple is committing to the iPhone X moniker for a significant time in the future. The 'c' in the name implies that Apple is getting serious about bringing a successor to the affordable but short-lived iPhone 5c that was launched five years ago.
With a launch event set for September 12, Apple is expected to launch three iPhone models – a standard but improved 5.8-inch iPhone XS, a cheaper 6.1-inch LCD iPhone Xc and a high-end iPhone XS 'Max' with similar dimensions to the iPhone 8 Plus. In addition to that Apple is also expected to release the next generation iPad Pro which could come in two variants – a 10.5-inch one and another 12.9-inch form, both with minimal bezels, Face ID and thinner bodies and also the new and improved Watch Series 4.