Apple is known to launch their iPhones during the fall, especially in September and this year is no different. The 2018 lineup of Apple iPhones will be unveiled on September 12, exactly a year after Apple revealed there 2017 iPhone lineup. This time around the event will take place at the Steve Jobs Theater inside the Apple Park in Cupertino, California.
Apple is expected to launch three iPhone models – a standard but improved 5.8-inch iPhone, a cheaper 6.1-inch LCD iPhone and a high-end iPhone with similar dimensions to the iPhone 8 Plus. In addition to that Apple is also expected to release the next generation iPad Pro which could come in two variants – a 10.5-inch one and another 12.9-inch form, both with minimal bezels, Face ID and thinner bodies.
This year's Apple event is speculated to be live-streamed via Twitter in addition to regular live streaming through its official site. For those who wondered what's with the huge golden-brown circle which reads "Gather Round" at the bottom, it just relates to the circular design of how the Steve Jobs Theatre is constructed.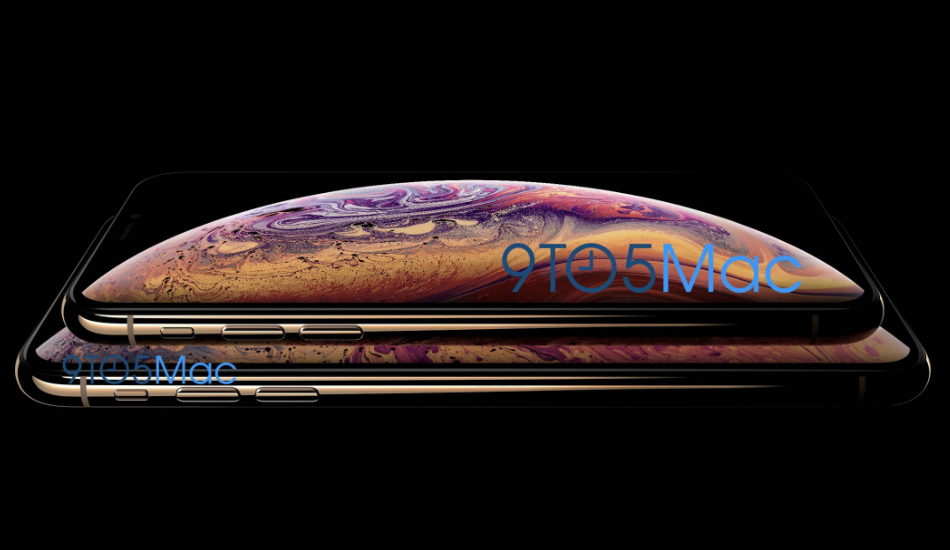 While that's past us, we've got our eyes on the iPhone X successor which, as 9to5Mac reports, will be called the iPhone XS. The picture also showcases a 6.5-inch larger model and that makes its two-thirds of the next iPhones already out on render. The model in question looks quite similar to last year's iPhone X but will lesser bezels on all sides as Apple looks to maximise the screen on the front.
There are gold accents running along the sides of both the phones which are probably made of stainless steel with glass adhered to both sides. The new iPhones will come with AMOLED panels, up to 512GB storage, the new A12 chipset and 4GB of RAM. The third model could have a lower resolution 6.1-inch display with aluminium chassis and a single camera at the back and a smaller 3GB RAM.