With just a week to go for an official unveiling, we're now looking at an official render for the Apple Watch Series 4 which not only comes with a redefined watch face buy also newer elements on the homescreen. The report also suggests that the native resolution of the next generation Apple Watch will be 384×480 pixels on the 42mm model.
According to 9to5Mac, the Apple Watch Series 4 will have a 384×480 pixels resolution on the 42mm-sized dial which is slightly more dense than the 312×390 pixels display on last year's watchOS wearable. The higher resolution will be made possible by minimising the bezels around the screen thus allowing room for a higher pixel density of 345 ppi.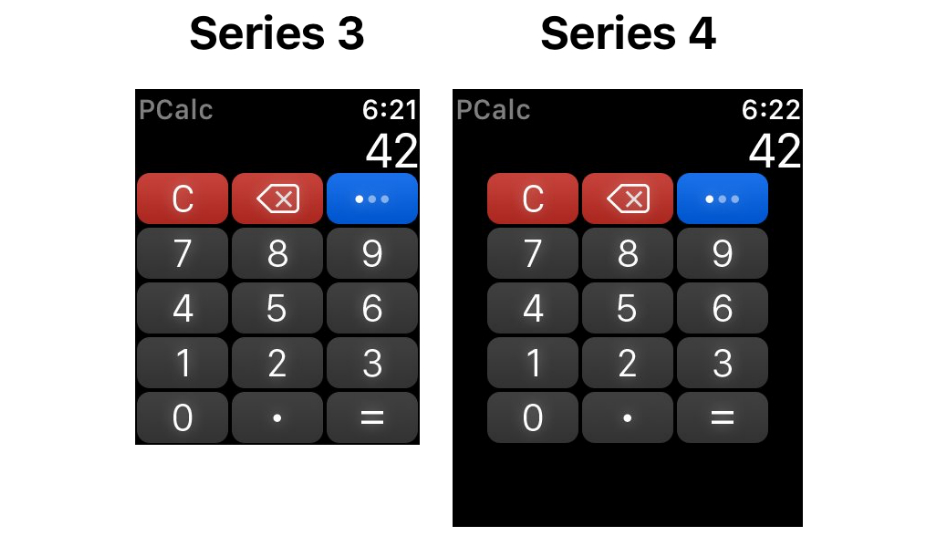 The new Apple Watch also includes new watch faces that will fit right onto the larger screen with an edge-to-edge display. The team used an Apple Watch simulator to runtime latest Xcode beta to see the difference in pixels on the Watch 4 and Watch 3. The results reveal that third-party app developers will need to scale up their app UI to fit the larger screen of the new Watch 4.
A new watch face will also mean newer interactions from the home screen. This has at least eight new complications as the report suggests with one of them being a UV Index. The UV index will be the scale that determines whether the rays of the Sun is harmful to you. While the latest render shows the Watch 4 with retaining a rectangular design, some other reports have also suggested a circular dial corresponding to the Apple invitation which has a circle over it.
Apple is also expected to launch three iPhone models – a standard but improved 5.8-inch iPhone, a cheaper 6.1-inch LCD iPhone and a high-end iPhone with similar dimensions to the iPhone 8 Plus. In addition to that Apple is also expected to release the next generation iPad Pro which could come in two variants – a 10.5-inch one and another 12.9-inch form, both with minimal bezels, Face ID and thinner bodies