While BlackBerry Mobile prepares to take the wrappers off its KEY2 smartphone in New York on June 7, the company is also looking to host an event in China for a different unveiling in the Asian region. The BlackBerry KEY2 will thus be the centre of attraction at the Damai Center in Beijing, China on June 8 as has been revealed through a post on Weibo.
The successor to last year's KEYone will thus be yet another BlackBerry flagship that will come with its trademark hardware keyboard, having already paid a visit to the FCC for certification. We've now come to now that BlackBerry's New York event on June 7 will not be the only event that BlackBerry will host in order to promote the release of its upcoming smartphone.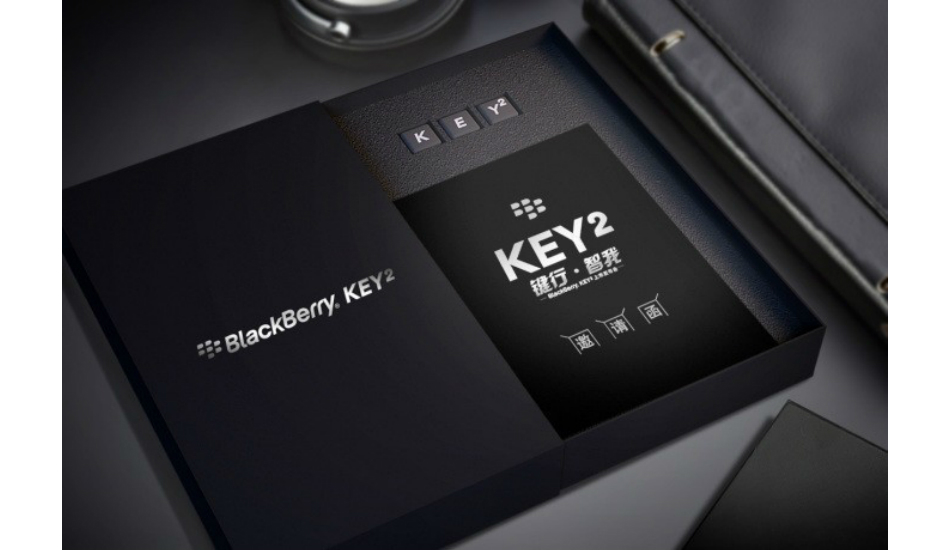 The news comes as part of the information from press invites that BlackBerry shared on Weibo though it's yet to reveal any additional details about the device. For those who don't know, BlackBerry also uploaded a teaser last month, revealing some parts of the device through a couple of closeup shots.
The teaser labelled "An Icon Reborn" showed that BlackBerry KEY2 like any other high-end device from the company will come with a grip-friendly frosted Black panel at the rear-end. The back panel also now hosts a dual camera system with LED flash which is the first time BlackBerry is employing in terms of imaging. The video also confirmed a physical keyboard on the front, volume rockers, a convenience key and a textured power key on the right.
The physical keyboard now comes with a new key that resembles that of an old-style App Drawer, the one that was found in Android Lollipop and Marshmallow. BlackBerry has not quite defined the purpose of this key nor has it named it but if speculations were to be believed, the new key might as well be a shortcut to an app drawer or the BlackBerry Hub.