It would not be wrong if we say that the year 2011 was the year of tablets when many companies came out with their own tabs. But 2012, it seems, would also be the year of tablets with manufacturers announcing huge discounts on their tabs.
Discounts up to Rs 13,000 have been announced on many high-end tablets coming from reputed brands like BlackBerry, Motorola and HTC. So here's a roundup of the best tablet deals that are available for customers right now.
BlackBerry PlayBook 16 GB (RS 13,490)
Research In Motion has recently announced a whopping 50 per cent discount on its PlayBook. Under this discount, the WiFi only 16 GB version of the BlackBerry PlayBook is now available at a discounted price of Rs 13,490.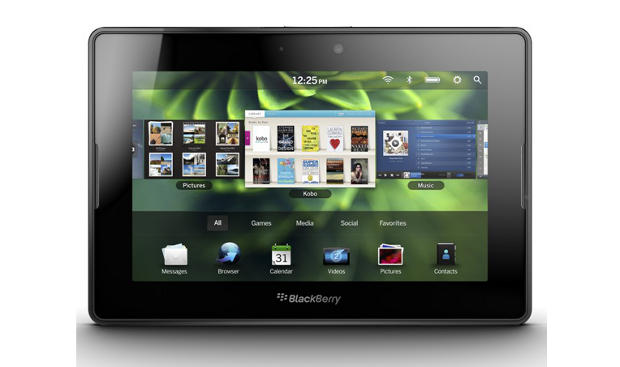 The other variants of the BlackBerry playbook also carry a similar discount as well. Now the 32 GB PlayBook model is available at a discounted price of Rs 16,490 while the 64 GB PlayBook model is available at a discounted price of Rs 24,490.
Earlier these discounts were only available till 31 December 2011 but RIM has extended the offer for another seven days as a New Year gift to all BlackBerry fans.
The PlayBook features a 7 inch LCD display with 1024×600 Resolution and houses a 1 GHz ARM Cortex Processor for faster multitasking along with a 1 GB of RAM memory. RIM has promised a software upgrade that will allow the PlayBook to get Native Email support and run select Android applications on the tablet as well, so buying it would be a good deal.
###PAGE###
HTC Flyer 32 GB (Rs 23,990)
When the HTC Flyer was launched back in the month of June 2011, it was heavily priced that deterred many potential buyers. But now buying the HTC Flyer would not burn a whole in your pocket as its price has dropped drastically.
Earlier the HTC Flyer was available for a price tag of Rs 39,890, but now the 32GB version of the tab can be bought for as low as Rs 23,990.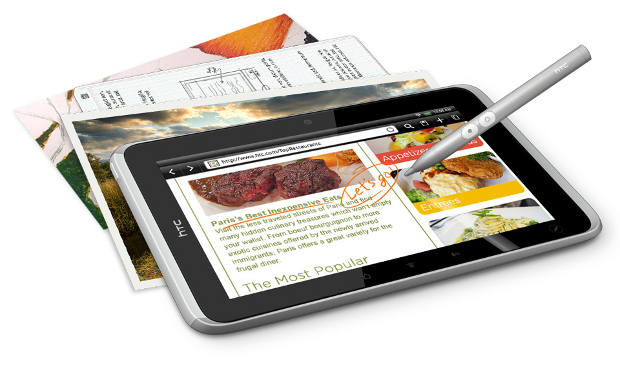 The HTC Flyer comes with a seven-inch display featuring a resolution of 1024 x 600 pixels and a fast 1.5 Ghz processor. Its 1 GB RAM ensures complements well with the Android Gingerbread 2.4 operating system for a faster performance.
One of the unique features of the tablet is its stylus which looks similar to that of the Samsung Galaxy Note; HTC calls this HTC scribe technology. With this technology HTC Flyer users can write or sketch or even edit directly on their tablet screen with the help of stylus.
###PAGE###
Motorola Xoom 16 GB (Rs 21,500)
Although the official word on the discount on the Xoom is still awaited from Motorola India, the tablet is already being offered by online retailers with a huge discount – up to Rs 10,000 on both the WiFi only and the 3G versions.
The WiFi version of the tablet is now available for Rs 21,500, while the 3G version comes for just Rs 25,000. This offer is available as of now in Koovs.com but other websites are expected to follow suit soon.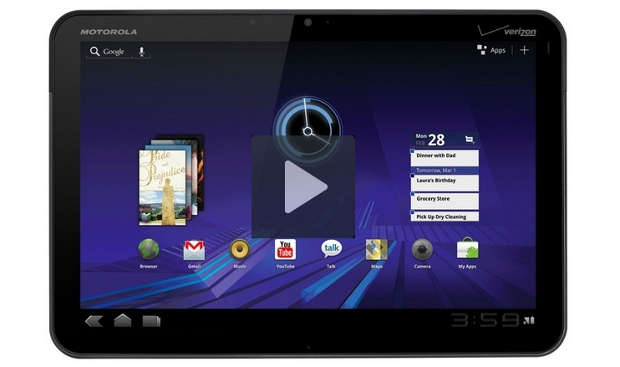 The tablet is based on Android 3.0 Honeycomb operating system that has been upgraded to the latest version of Android Honeycomb and features a 1 GHz dual-core Nvidia Tegra processor and 1 GB of RAM for superior multi-tasking. One of the best features of the Motorola Xoom is its 10 inch high Definition display and with Nvidia Tegra the graphics capabilities of this device have been boosted a lot.
During the launch, the WiFi only and the 3G versions of the tablet were priced at Rs 32,990 and Rs 39,990 respectively. With the price reduction, Motorola must be expecting a wider acceptance of this device. Notably, Motorola is also planning to port the Android Ice Cream Sandwich operating system to this tablet which thus makes it a great buy.