BlackBerry's Indian licensee Optiemus Infracom just launched the Evolve and Evolve X smartphones in India, a combination of a mid-range phone and its entry-level counterpart. The Evolve and the Evolve X will sell at Rs 24,990 and Rs 34,990 in India with full-view displays, dual cameras, facial recognition, Dolby surround sound and wireless charging.
But does all of that justify the price at which both will be sold for under the 'Make in India initiative' or is BlackBerry adamant at sticking to its older USPs of data privacy and security way too much that it's lost control of what users really want on their smartphone? We're here to find out.
Yes, hardware does matter.
Let's start with the internals as these are the most talked about features on any smartphone. The BlackBerry Evolve comes with the Snapdragon 450 chipset with 4GB RAM and 64GB internal storage while the Evolve Plus is powered by the more mid-range Snapdragon 660 SoC with 6GB of RAM. It's surprising or should we say disappointing to see Evolve being priced over Rs 20k for rocking an entry-level chipset.
To put things into perspective, let us line up a few Snapdragon 450-powered devices that were recently launched in India and see for ourselves. Xiaomi launched the Redmi 5 with an SND 450 with the same 4GB RAM for Rs 10,999, while Honor 7C, both popular budget phones with the same configuration came at prices of Rs 11,999 and Rs 15,999 respectively.
Similarly, the Evolve X with a Snapdragon 660 has a lot of cheaper alternatives, the most affordable of them being the Vivo Z1 which is expected to come to India for under Rs 20,000. Other notable mentions include the recently launched Mi A2 which comes with a larger 128GB onboard storage and HMD's Nokia 7 Plus which comes in at the same price as that of the Evolve X.
Say hello to BlackBerry's Dual Cameras, finally.
During the launch event, BlackBerry also highlighted the presence of a different dual camera setup at the back of each of the Evolve duo. The Evolve X makes use of a 12 MP + 13 MP with a telephone lens that zooms into 2x optically and a 16MP camera on the front. Nothing fancy and certainly not something that justifies its price but we'll have to wait till a full review to see if this fares relatively better than cheaper phones that come with similar configurations.
Like its expensive sibling, the vanilla Evolve also boasts of dual image sensors at the back but this time around, it's a 13MP + 13MP setup, both of which are the same Samsung 3L8 lenses. BlackBerry claimed this setup would support HDR and video recording at 2K which means, the cheaper of the two will have a better imaging setup. The selfie camera stays the same, however, with a 16MP lens coupled with an LED flash.All that remains is for us to check which of the two comes on top in low-light and well-lit conditions.
Boost Charge: A somewhat antique fast charging technology
Uniquely, BlackBerry announced its Boost Charge fast charging technology that's based on Quick Charge 3.0, a charging scheme which was introduced way back in September 2015. Not only did Optiemus introduce this as the latest technology, it also revealed that the more expensive Evolve X is going to be the only recipient of the 'latest' charging technique, meaning the base Evolve smartphone will be devoid of the feature. This is even more surprising since Qualcomm's Quick Charge 3.0, at its launch, was compatible with the then entry-level 430 SoC and the BlackBerry Evolve comes with an even newer Snapdragon 450 chipset.
Is the Evolve really the most secure Android smartphone?
As for the included software inside the Evolve duo, BlackBerry has provided both the devices with the latest Android 8.1 Oreo, which will be a 'pretty much' stock experience with some finishing touches from the company's own Hub+ suite. The new line of devices will thus come with a refined BlackBerry Hub app which keeps not only your emails and texts encrypted but also all of your social media accounts including WhatsApp and Facebook.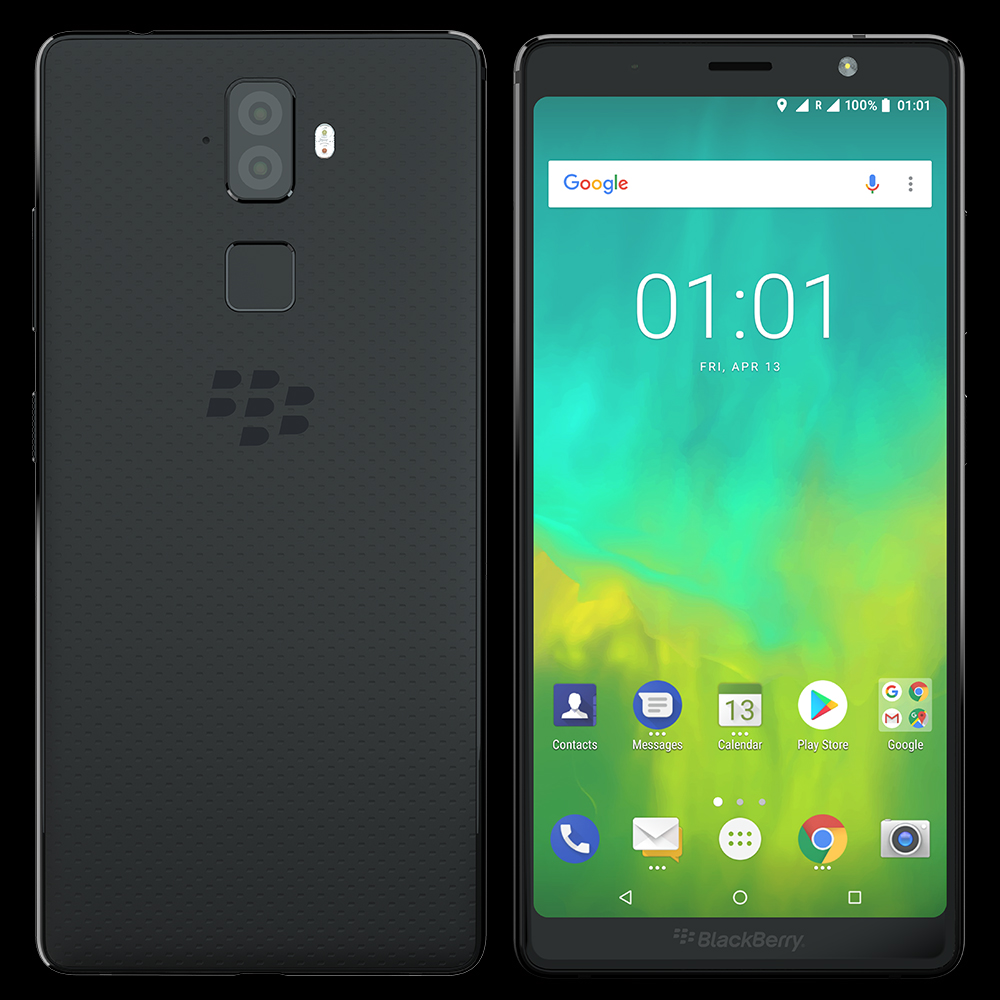 The device comes with BlackBerry's own Calendar, Launcher, Device Search, Notes, Tasks, Contacts, as well as a Privacy Shade and a Password Keeper. All welcome additions but does it justify for not speaking even a little of an update to Android P? We don't think so. BlackBerry has had a bad reputation at seeding newer Android updates and if that wasn't enough, the 'promised' monthly updates have been a pure letdown. This can very well be confirmed by the fact that BlackBerry Priv was never updated beyond Android 6.0 and last year's KEYone device is still stuck with Android Nougat.
BlackBerry also claims that this is the most secure Android phone yet and although we have reason to believe it's encrypted and safe to some extent, do we really know if the Evolve or the Evolve X are the securest data privacy-driven smartphones of the current generation. And if not, how do we test them?
This certainly is not the traits of a "software company" which develops 'secure Android BlackBerry smartphones', since Android phones are only protected as long as its safe from bugs and issues. When a company like Google feels the need to resolve these bugs every single month, we hope the BlackBerry Evolve line really have something up its sleeve to impress security-driven folks or just seed timely updates for a change.
Verdict:
The BlackBerry Evolve has indeed a lot to prove. While it's decently specced with the latest Android interface, some fast charging, security features and a large battery, the Evolve or the Evolve X in no way stand reasonably to the price at which Optiemus wants to see them off.
While a mid-range phone at under Rs 35k is understandable for the Evolve X, users in India who are driven more toward usability than security, will choose either the Honor 10, OnePlus 6 or the recently launched Asus Zenfone 5Z, all of them packing impressive configurations.
The much affordable BlackBerry Evolve stands at no-mans land, priced right between a budget and a mid-range smartphone, which is odd since the device packs entry-level specifications. There's the underperforming Snapdragon 450 SoC with an untested dual camera setup with no support for the much-boasted about Boost charging, all of which render the Evolve worthless of its price of Rs 24,990. But maybe, there's more than what meets the eye. We'd surely want to hope to be proven wrong. So long till we're here for a complete review.