Bajaj Electricals has today announced the launch of its first IoT-enabled air cooler in India. Dubbed as Cool.iNXT, the air cooler will be available at Croma retail stores across the country at a price point of Rs 15,999.
The major highlight of the Internet of Things (IoT) product is that users can operate most of its features through a smartphone app. The air cooler can be controlled through the mobile app, IR remote and digital control panel.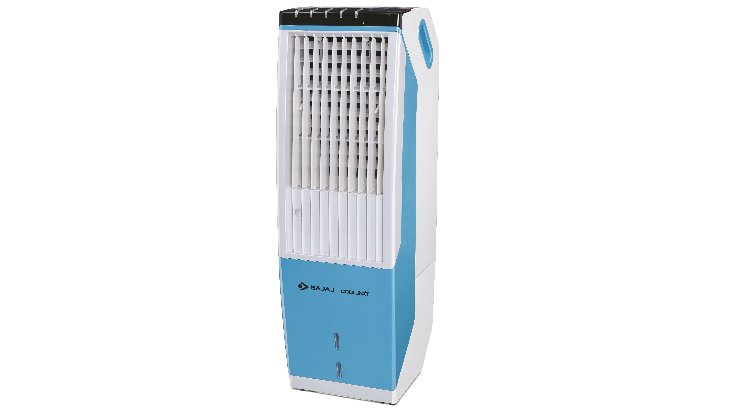 The device comes with 'WiFi and Internet-enabled' operation with the mobile app and it has an intelligent sensor that can easily read the temperature and humidity of the room. There is an auto mode that basically adjusts the fan and cooling speed on the basis of the temperature and humidity present in the room.
It bears a honeycomb cooling media for efficient cooling. In case the water level is low, the air cooler gives you a warning through digital low water level indicator. The Cool.iNXT comes loaded with 5 level of speed control and 4 levels of cooling. There is an ice chamber for faster cooling as well.
Commenting on the launch, Anant Bajaj, JMD, Bajaj Electricals, said,"We are extremely excited and proud to launchIndia's first IoT enabled Air Cooler.Real intelligence is when technologies interact with one another to make things effortlessly happen. We want the technology to earn a permanent place in everyday life, where IoT technology will play a crucial role making the process of cooling homes and commercial spaces smarter, effective and effortless. Realizing the market dynamics and the ever-evolving consumer needs, we at Bajaj Electricals Ltd. promise you to bring in technology that will improve consumer lifestyle."