Ather Energy, a Bangalore based startup, has announced the launch of its two electric scooters in India. Dubbed as the Ather 340 and the Ather 450, the electric vehicles are currently available in Bangalore at a price tag of Rs 1.09 lakh (on-road) and Rs 1.24 lakh(on-road) respectively. However, by the end of the year, Ather Energy will introduce its product in other cities as well.
Apart from the pricing, the consumers will have an option to optfor the brand's value-added services at a price of Rs 700 per month. The plan is said to cover the regular service, maintenance costs,roadside assistance and the data services required to run the satellite navigation as well as the Ather's cloud-connected remote diagnostics. Further, one can charge their EVs at the company'sAther Gridfor free of cost and will be reimbursed for the cost of electricity required to charge at home, after every three months. Ather Energyis offering the first year of the Ather One plan for free.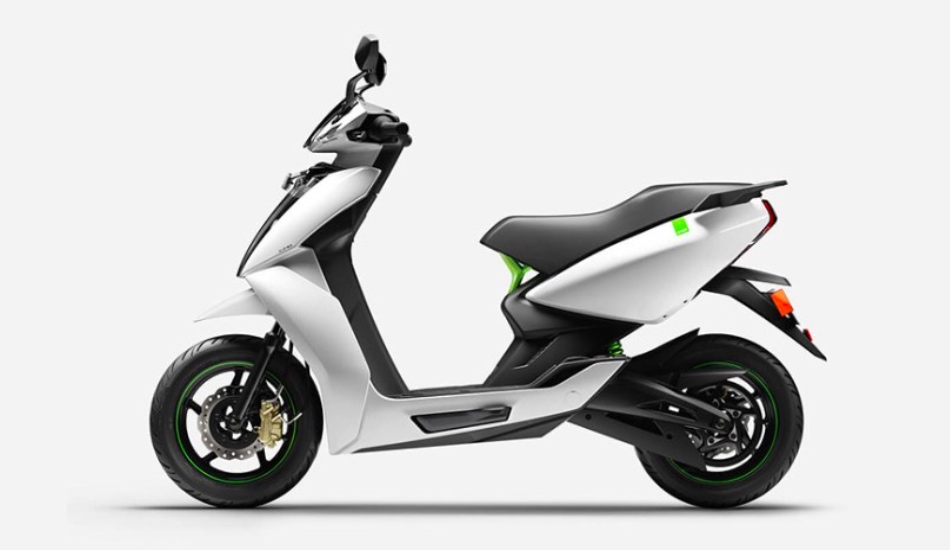 Powered by a lithium-ion battery and coupled with the fast charging technology,the Ather 340 electric motor offers up to 4.4kW (5.9 PS) of maximum power with the peak torque of 20 Nm, while in the case of the Ather 450, it chunks the power of 5.4kW (7.3 PS) with 20.5 Nm of torque. It is worth noting that both the EVs offers the same torque performance as the Yamaha FZ25.
Further, the 340 is claimed to an accelerate zero to 40 kmph in just 55.1 seconds with the top speed of 70 kmph, while the 450 takes 3.9 seconds with the maximum speed of 80 kmph. As far as driving range is concerned, the 340 and the 450 are claimed to offer a decent range of 60 km and 75 km respectively. Equipped with the fast charge technology, it is said to charge zero to 80 per cent in just 50 minutes. Further, the batteries will have a lifespan of 50,000 Km or 6 Years, whichever is done first.
In terms of design, the scooter comes with a futuristic and aerodynamic design. It gets a 7-inch Android powered touchscreen instrumental cluster with features like, push navigation system, parking assistant, smartphone connectivity via an application for battery status, vehicles data, diagnostic test and more. The systems have the IP67 rating for dust and water resistance.
Meanwhile, the startup has already introduced the AtherGrid charging stations for the people of Bangalore. For now, it is setting up 30 charging stations across the city, and by the end of 2018, the number will increase to 60 charging stations.