Asus had unveiled the PadFone Infinity during the Mobile World Congress in Barcelona earlier this year. Following that Asus has now sent out invites to the media organisations in Taipei for an event on 17th September where it might launch the device, Engadget has reported. The PadFone Infinity is the upgraded version of the existing PadFone and aims to provide benefits of both smartphone and tablet in one single device.
The Asus Padfone Infinity, like the older Padfone, has two parts – a smartphone and a tablet dock. Users can place the smartphone inside the tablet dock and extend the functionality of the device or can sue the smartphone separately. The tablet dock however does not have any processing power of its own and thus is of no use without the smartphone.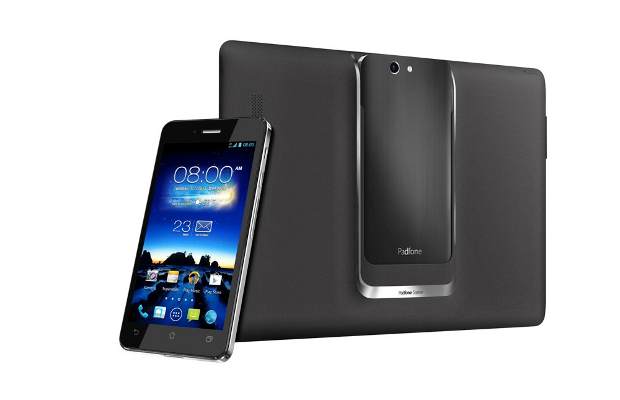 The PadFone smartphone comes with a 5-inch screen with 441 pixels per inch resolution. It has a quad-core 1.7 GHz Snapdragon 600 chip with an Adreno 320 GPU and 2 GB of RAM. It comes in 32 GB and 64 GB of built-in storage versions. The phone runs on Android 4.2 Jelly Bean operating system. For connectivity the Padfone Infinity has 3G, LTE, WiFi, Bluetooth 4.0, and NFC connectivity options.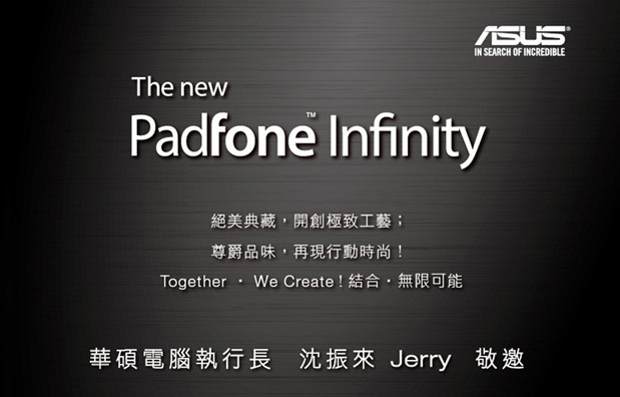 The PadFone packs a 13 megapixel rear camera, along with a 2 megapixel front facing camera that cab be used for both video calling and self-portraits. It also has a 2,400 mAh battery.
The PadFone tablet dock comes with a 10.1-inch screen with 1,920 x 1,200 resolution. The dock also has an integrated battery so that the device can be used without any issues for longer times.
The original Asus PadFone was launched carrying a price tag of Rs 65,000 which blew the expectations of many potential buyers out of proportion. So it is interesting to see how the PadFone Infinity is being priced in India.