Apple was expected to announce a new lineup of iPads earlier yesterday as per leaks, but what we got was a new Apple Pencil (2023) that doesn't the replace the current generation of Apple Pencil (which launched back in 2018), but the one before that (which launched in 2015). Is it worth your purchase? Let's find out.
Apple Pencil (2023): Price, Availability
The new Apple Pencil will be available for purchase separately for Rs 7,900, with availability beginning in early November. It is available for Rs 6,900 for education.
Apple Pencil (2023): Supported Models
The new Apple Pencil is compatible with all iPad models with a USB-C port, including iPad (10th generation), iPad Air (4th and 5th generations), iPad Pro 11-inch (1st, 2nd, 3rd, and 4th generations), iPad Pro 12.9-inch (3rd, 4th, 5th, and 6th generations), and iPad mini (6th generation).
Read More: Apple's nightmare: iPhone 15 Pro/Pro Max launch riddled with issues
Apple Pencil (2023): Specifications
The new Apple Pencil is ideal for note taking, sketching, annotating, journaling, and more, according to Apple. It brings pixel-perfect accuracy, low latency, and tilt sensitivity, as per the company. When used with M2 models of iPad Pro, the new Apple Pencil supports hover, allowing users to sketch and illustrate with even greater precision.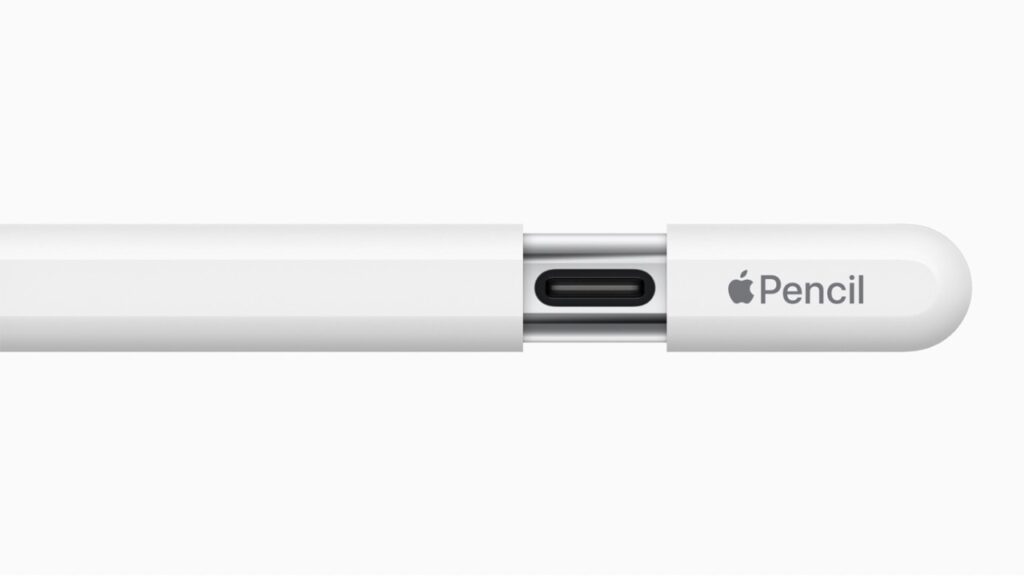 There's a sliding cap reveals a USB-C port, through which users can use a USB-C cable to connect to the new Apple Pencil for pairing and charging. When magnetically attached to iPad, the new Apple Pencil enters into a sleep state to preserve battery life.
Apple Pencil (2023): Should you buy it?
First of all, the only three new features Apple Pencil (2023) brings over the 1st generation Pencil is a USB-C port (over the lightning port), magnetic attachment to iPads, and hover support on the iPad Pro models. However, none of these are ground breaking features that could be considered worth an upgrade if the 1st generation Apple Pencil works fine for you.
It would have been worth if the iPads could magnetically/wirelessly charge the Apple Pencil (2023) but no, it doesn't do that. It's there only for you to easily store the pencil in a handy location when it's not in use. The USB-C is a notable change, but again, if you have an iPad with a lightning port, then it would be of no use to you considering the first generation Apple Pencil charges better with those iPads.
If that wasn't enough, there's actually a downgrade happening as well, where the new Apple Pencil doesn't support pressure sensitivity and interestingly, the Apple Pencil (1st Gen) did. While the new hover feature may not be as useful, the pressure sensitivity is a vital feature for designers who draw on the iPad.
In our opinion, if you have a 1st Gen Apple Pencil, then we don't think there would be a need for upgrading as you don't lose out on much. If you have a 2nd Gen Apple Pencil, then you needn't even look at the new Apple Pencil. However, if you are a new buyer, and do not have a budget for the Apple Pencil (2nd Gen), then decide whether losing out on pressure sensitivity would be preferable over the likes of the USB-C port and magnetic attachment, especially if you have an iPad with a lightning port.