Android TV OS and Web OS are two of the most popular smart TV operating systems in the market. They both offer a variety of features and services to enhance the user experience, but they also have some important differences. In this article, we will compare and contrast the two platforms and see which one is more feature-rich.
User Interface
The user interface is one of the most noticeable differences between Android TV and Web OS. Android TV OS has a row-based layout that fills the entire home screen with content suggestions, apps, and settings. The newer version of Android TV OS, called Google TV, organizes content into categories and genres, focusing on recommendations based on the user's watch history.
Web OS, on the other hand, has a minimalist design that features a navigation bar at the bottom of the screen, which shows the user all the apps, settings, and other features of the TV. Once you start scrolling through the apps, each App shows the recommendations above it in a separate scroll bar, including the movies or other series the app consists of.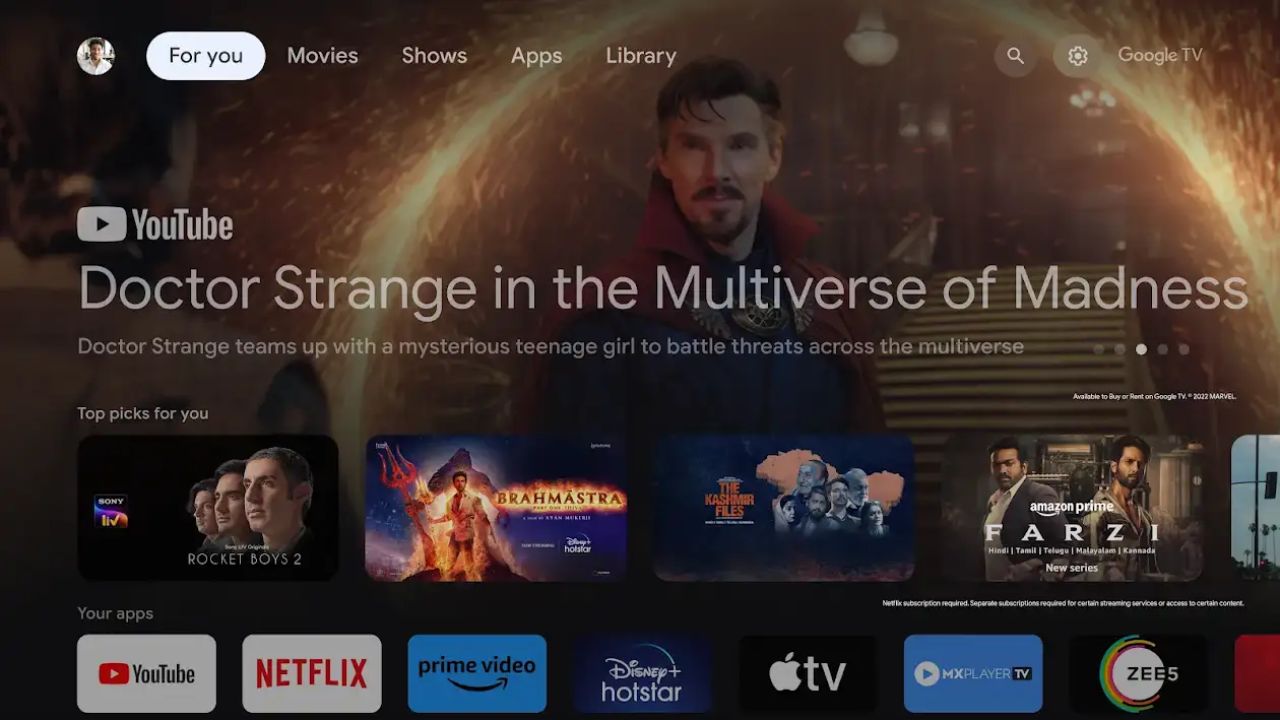 Both interfaces have their own pros and cons. Android TV OS offers more content discovery options and customization, whereas Web OS is more simple and elegant. Android phone users familiar with the OS may prefer Android TV OS, while others may like the simplicity and elegance of Web OS. 
Apps and Services
Another major difference between Android TV OS and Web OS is the availability and variety of apps and services. Android TV OS has access to the Google Play Store, granting it access to over 10,000 apps for streaming, gaming, music, productivity, and more. Users can also sideload apps that are not available on the Play Store through their Android phone. Numerous apps can be sideloaded onto an Android TV, including the likes of Kodi, an app that is considered essential for streaming.
Web OS has its own app store called LG Content Store, which has an acceptable selection of apps for streaming, gaming, music, and more but not as extensive and wide variety as Android. Moreover, it does not support sideloading which can be a major issue for users who are used to installing third-party apps on their TVs, be it for any cause.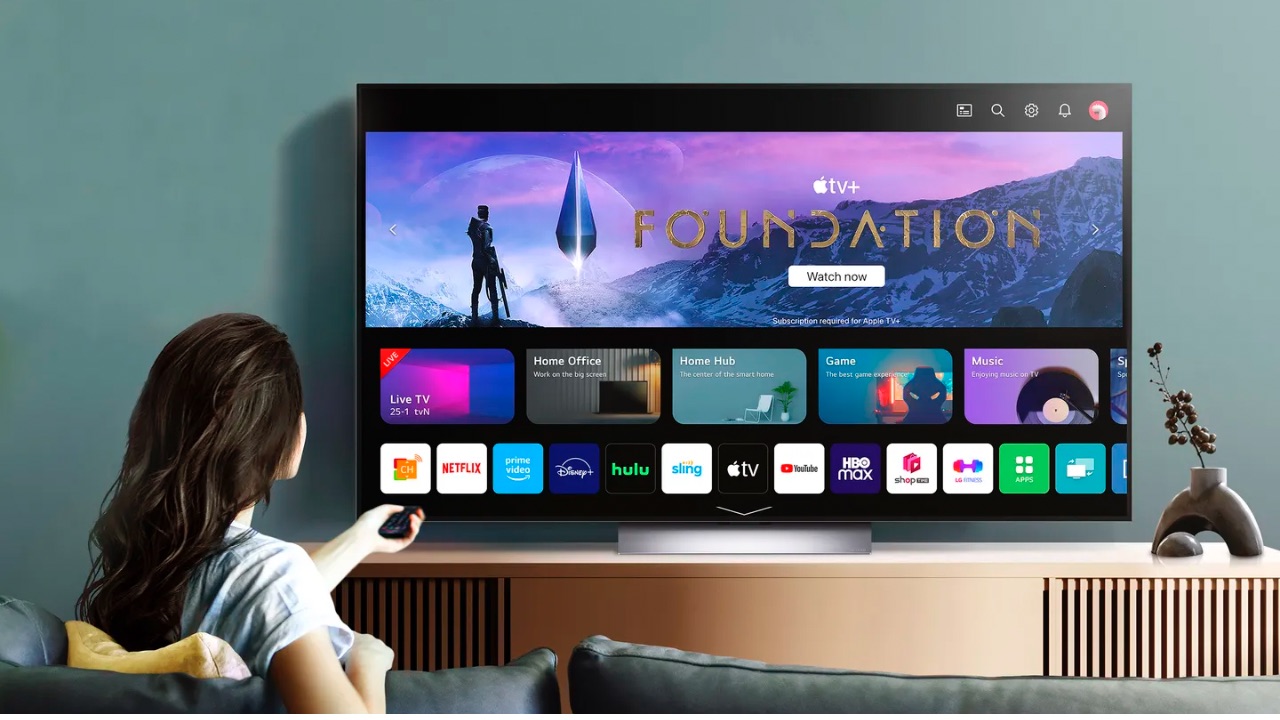 Both platforms support most of the major streaming services, such as Netflix, Amazon Prime Video, Disney+, YouTube, Zee5, Eros Now, Spotify, YouTube Music etc. One of the major names in OTT space is Apple TV+, to which webOS recently gained access back in February of this year, while Android TV has had it for a while.
Some services are exclusive to each platform, such as LG Channels, which are only available on Web OS (and not on Android TV OS). Some apps may also have different features or performances on different platforms. For example, Netflix supports Dolby Vision and Dolby Atmos on both platforms but supports 4K Resolution only on Android TV OS.
Read More: Our TVs have better consumer connect: SPPL Electronics
Voice Control and Smart Home Integration
Both Android TV OS and Web OS support voice control and smart home integration. Android TV OS has Google Assistant built-in, allowing users to access various operating system functions, such as system settings, ask questions such as weather information, and control compatible smart home devices with their voice. For instance, users can ask their Google Assistant on their Android TV to turn off the bedroom's smart light.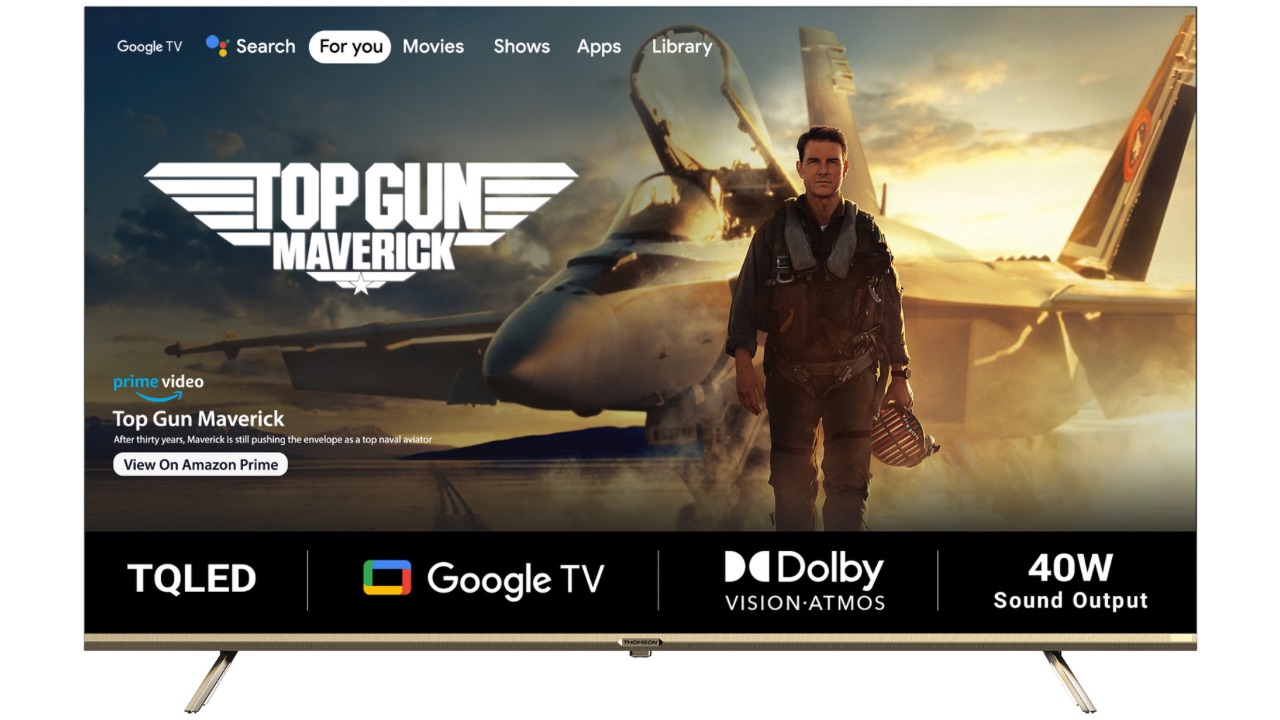 Users can also use their Google Home or Nest speakers to control their Android TV devices with voice commands. Web OS has built-in LG ThinQ AI, allowing users to search for content, control playback, adjust settings, ask questions, and control compatible smart home devices with their voice. Users can also use Amazon Alexa or Google Assistant devices with Voice commands to control their Web OS devices.
Both platforms offer similar voice control and smart home integration features, but they may differ in terms of compatibility and functionality. For example, Google Assistant may work better with Google services and devices (such as YouTube or Chromecast), while LG ThinQ AI may work better with LG services and devices (such as LG Channels or LG Soundbar). This is because the features and services are better integrated within their respective operating systems.
Price & Options
Android TVs and LG WebOS-powered TVs are available for as low as Rs 12,000. However, more manufacturers power their TV with Android TV OS rather than Web OS. So, there's a limited choice if you go for a WebOS TV, but numerous options are available if you opt for an Android TV.
Conclusion
Android TV OS and Web OS are feature-rich smart TV operating systems that offer many benefits to users. However, they also have some differences that may appeal to different preferences and needs and can be considered subjective. Android TV OS may be more suitable for users who want more content discovery options, customization, app variety, sideloading capability, 4K resolution support for Netflix, Apple TV+ service support,and Google Assistant integration.
Web OS may be more suitable for users who want a simpler and elegant interface, LG Channels service support, and LG ThinQ AI integration. Ultimately, the choice between Android TV OS and Web OS depends on the user's personal taste, budget, and usage scenario. Both platforms are constantly evolving and improving,so users can expect more features and enhancements in the future.