Earlier today, Amazon announced the new Echo, Echo Dot with clock and Echo Studio in India with new Alexa features for a starting price of Rs 5,499. The company has also introduced seven new products to its catalogue. The new products include the Echo Flex smart plug, Echo Show 8 smart display, Echo Buds wireless earbuds, Echo Frames smart glasses, Echo Loop smart ring, Echo Glow smart lamp and Amazon Smart Oven.
Echo Flex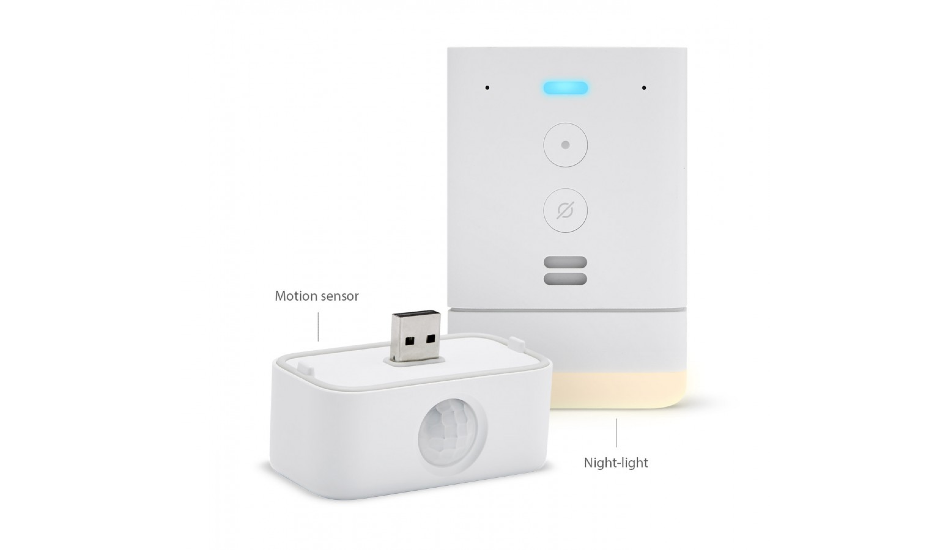 Echo Flex is a plug-in smart speaker that plugs directly into a standard electrical outlet. The smart plug speaker comes with a built-in USB port to charge a phone or an accessory. Users can add an optional accessory like the Smart Night Light or Motion Sensor using the same outlet. Echo Flex can be used to do things that Echo speakers do including making announcements, control smart home devices and get repossess for queries.
Echo Show 8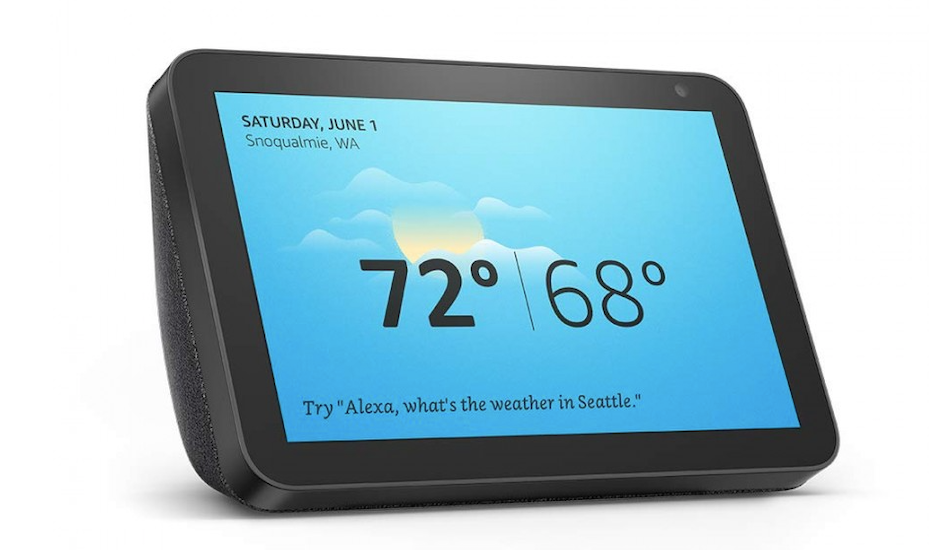 The Echo Show 8 features an 8-inch HD display with a built-in 1MP camera for video calls and a camera shutter for privacy. There are two 10W speakers on the device and it can be used to watch TV shows, movie trailers or the news. The smart display comes with Amazon Alexa, can display photo albums and control smart home devices.
Echo Buds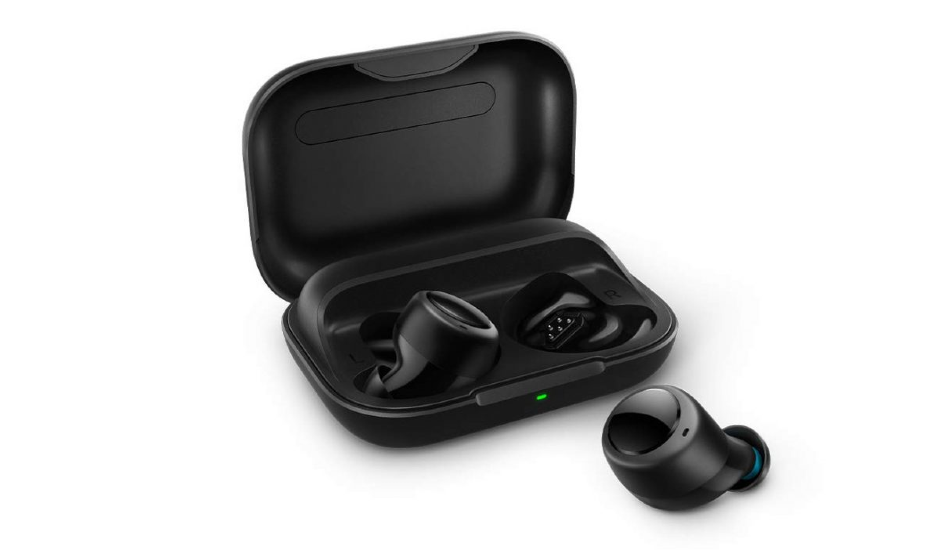 Amazon has launched the Echo Buds true wireless earbuds with Bose's Active Noise Reduction Technology and hands-free access to Alexa. The earbuds offer an IPX4 sweat resistant body with music playback of up to 5 hours and up to 20 hours with the included charging case. The earbuds are enabled with fast charging and can last to up to 2 hours on 15 minutes of charging. The Echo Buds support Siri, Google Assistant and offer hands-free Alexa support. It weighs up to 7.8 grams and measures 22 x 23 x 24 mm and its case weighs at 70 grams and measures 57 x 77 x 29 mm.
Echo Frames
Unlike Google Glass, the Echo Frames don't offer AR functionality and are essentially glasses with Alexa built-in. Echo Frames can be used to make phone calls, set a reminder, set to-do lists, listen to podcasts and control smart home devices. There's a VIP Filter feature which lets users select and hear only the phone notifications that matter most. There are four beam-forming micro speakers that use Amazon open-ear audio technology to direct sound towards the user's ears.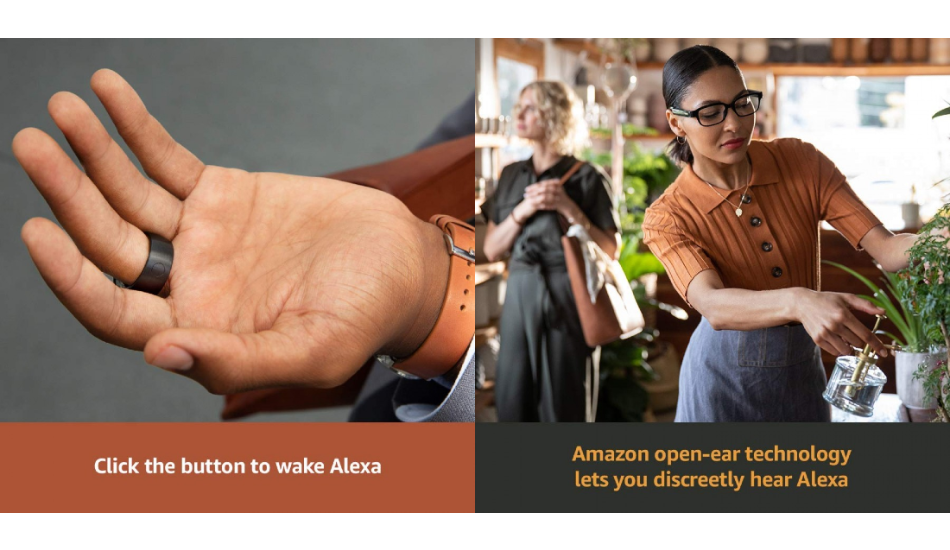 Echo Loop
Besides the Echo Frames, Amazon has also unveiled the Echo Loop which is an Alexa-enabled smart ring. The smart ring comes with two microphones, a speaker and a piezo haptic module that vibrates upon receiving a notification or a call. Echo Loop can be used for short phone calls or to make queries to Alexa. The device can last for a day on a single charge and can be recharged back to full in 90 minutes. Besides Alexa, the Echo Loop can also be enabled with Siri or Google Assistant by pressing and holding the action button. The smart ring comes in a black titanium finish in S, M, L and XL sizes.
Echo Glow
Echo Glow is a new multi-colour Smart Lamp can be paired with Alexa. Echo Glow can be used to emulate campfire light, rainbow colours or to set a time for gradually dimming the light for bedtime. Amazon has revealed that the Echo Glow will soon be able to display dance party light shows on playing music.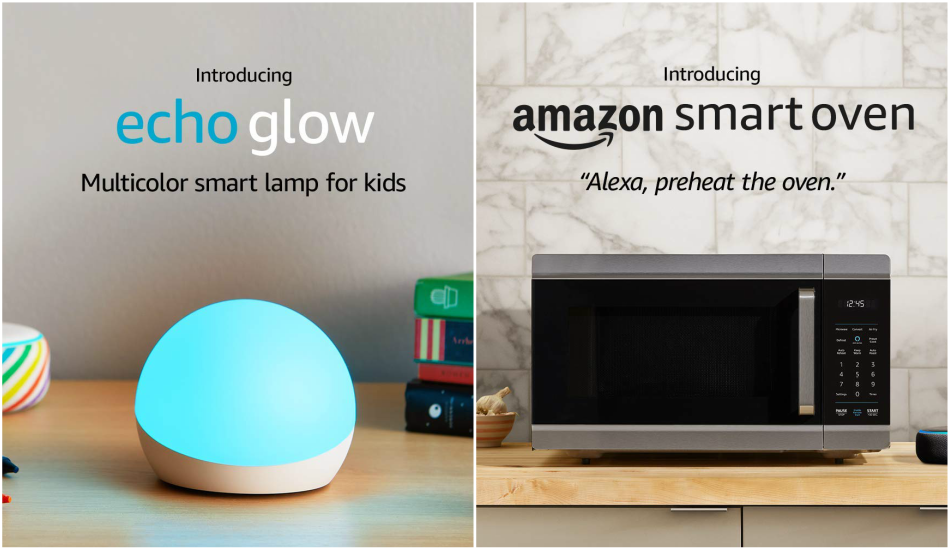 Amazon Smart Oven
Amazon has announced a Voice-Controlled 4-in-1 Smart Oven which can be used as a convection oven, microwave, air fryer and food warmer. Users can use the Alexa app on a phone or an Echo device to preheat the oven, start or stop cooking, and be notified when the oven is preheated or ready. Users can also the barcode on packaged foods and the Amazon Smart Oven will cook it for them.
Availability and Price:
Echo Flex: From November 14, $24.99 (approx. Rs 1,800)
Echo Show 8: From November 21, $129.99 (approx. Rs 9,300)
Echo Buds: From October 30, $129.99 (approx. Rs 9,300)
Echo Frames: later in 2019, $179.99 (approx. Rs 12,860)
Echo Loop: Later in 2019, $129.99 (approx. Rs 9,300)
Echo Glow: $29.99 (approx. Rs 2,100)
Amazon Smart Oven: $249.99 (approx. Rs 17,900)